We'll I believe you are in for a treat. A kind of behind the scenes of the last 100 episodes and some engaging talk on a few hot industry topics with my invited guests Jerry Kezhaya, Greg Buckley and Bill Nalu. I also invited all former guests, I call my alumni, to join in using the BLAB platform. I thank all Alumni who joined-in on this special episode and contributed their comments and input on the show and the industry.
Warning: You do not need to be a show alumnus to enjoy this episode and walk away with your own special take-a-ways. Yes we had a sort of celebration and behind the scenes look into the creation of the podcast however we didn't hesitate to talk 'shop'!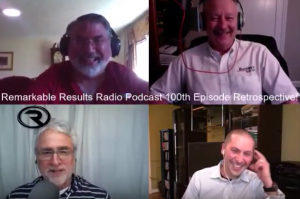 You can watch the video of our 'celebration' or listen to the audio … your choice.
I want to thank you my listener for putting the podcast on the map and every guest that has so generously shared their wisdom and expertise along with their passion for this great industry.
Why Listen?
I share my purpose for creating and producing the premier automotive aftermarket podcast that brings industry wisdom, twice a week, to a medium that has an estimated 57 million engagements every month.
Catch the engaging banter between my guests on subjects like labor rates, the connected car, technician licensing, association membership and new blood coming into the industry.
Understand the value the podcast is bringing to the industry and share in the fun with my guests.
Joining me are:
Greg Buckley from Buckley form Buckley's Auto Care in Willington Delaware. Catch Greg in episodes 19, 54 and 60.
Jerry Kezhaya from The Auto Shop in Plano, TX. Enjoy Jerry's perspective in the industry in episode 35 and 69.
Bill Nalu form Interstate Auto Care in Madison Heights, MI our resident philosopher in episodes 39 and 69.
As of the 100th episode here are a few stats to outline the scope and value of the content that has been produced:
Service Professional Entrepreneur Interviews: 50
ON-POINT (aftermarket professional interviews): 38
Face-To-Face (Video Round Tables): 11
Specific Categories or genre's: (Many above type interviews can be in multiple categories below)
Industry Thought Leaders: 25
Coaching-Advice-Leadership: 9
Industry Women Series: 19
Industry Thought Leaders: 25
Technology: 10
Support Services: 5
Training/Future Technicians: 15
Coaching/Advice/Leadership: 9
MSO: Multi-Shop Owners: 7
When I think back to what were the strongest messages that has creamed to the top in the last 100 episodes, and not necessarily in any particular order, are:
Customer service is it!
Put your people first.
Processes are ridiculously critical and win wars.
Training is a sustainable competitive advantage. Both technician, service writer and business management.
Culture Rules!
Have Fun!
Network to expand your knowledge.
Run toward technology.
This episode is the longest I've ever done. If you can listen in one sitting that is great however if you can't don't miss a minute. Go back and watch or listen to the entire celebration episode. As all episodes of the Remarkable Results Radio Podcast you will glean a few new ideas or learn just one new thing.
I want to share an email from Bill Nalu, who has become a friend and who was an on camera guest. He sent this email the day after we recorded the episode. I think it goes to show the value of building a resilient industry and the power of working together to make us 'aftermarket strong'.
Once upon a lifetime ago, life had placed before me an opportunity to join a men's group at our church and I hesitantly took it. I walked into the room in need of answers, on the way to realizing that some questions are more life-filling in the asking, than the answers that I was looking for. Thousands of hours of mentorship later and millions of happy tears in the rear view mirror, I am reminded by the importance of such fellowship and my soul's necessity to seek it and to demonstrate it. Monday night was just such a night for me. Thank you!
To each of you great men; Thank you for indulging me on these rants. Thank you for your courage to lead this industry to its next stop. Thank you for being such great role models to this 51-year-old who has found his industry second-wind for this umpteenth time.
Love and respect,
Bill
Bill's email is just an example of how the Remarkable Results Radio Podcast has brought people and thinking together toward a stronger aftermarket. Thank you, my listener, for your support. And now on to the next 100!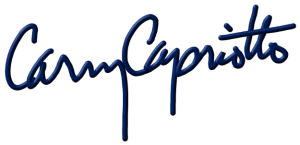 This episode is brought to you by Federal-Mogul Motorparts and Garage Gurus. With brands like Moog, Felpro, Wagner Brake,

Champion, Sealed Power, FP Diesel and more, they're the parts techs trust. For serious technical training and support – online, onsite and on-demand – Garage Gurus is everything you need to know. Find out more at fmmotorparts.com and fmgaragegurus.com