Welcome! This is Sue Monhait, your host, and I want to welcome you to the first episode of Gift Biz Unwrapped. This will be a little different than future shows in that I want to lay a foundation as to what you can expect moving forward and why the podcast is here in the first place!
The Purpose
The purpose of Gift Biz Unwrapped is to provide insights and actionable strategies to grow your business. At the end of each episode, you will walk away with new ideas, or tools, or processes that you can apply to grow your business.
My Back Story
Let me tell you a little about myself. I come from 15 years working in the corporate environment in sales and marketing consultation. During that time I worked with several hundred smaller retailers as well as some of the big guys. I was in a lead position for the McDonald's salad rollout way back when, as well as working with companies such as Pizza Hut, Osco/Savon Drug, Kohl's and more. I'll tell you a secret that I discovered during that time. The larger businesses have the same challenges that we face every day. Sure, they have more resources at hand … but they also have a lot of politics and procedures. This makes instituting changes a long and tedious process. What seems so obvious in terms of business improvements just doesn't ever get implemented. Many times one department doesn't even know what the other is doing. A small/medium business on the other hand, is nimble and quick. You can discover ways to enhance your business and take action immediately. This is a huge advantage for you and that's where we come in. We'll bring you these ideas and you can incorporate the ones that are right for your business.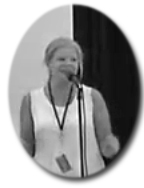 Back to my story. There came a time in my corporate life when I became a candidate to run one of our production facilities. That would have meant that I would be in charge of all departments such as finance, sales, hr, production, etc. It was exciting and I was totally motivated to make this change. Then all of a sudden, I stopped in my tracks. My children were going too fast and their childhood was passing to quickly … I was traveling all the time and it just hit me that I really didn't want to miss out on all that.
I wanted to be a "traditional" mom. If there even is such a thing these days. So I came home and had a heart-to-heart with my husband. He supported me and we created a plan. Two years later, I left a job I loved to stay home with the kids … a job I loved even more!
About 4 years later, the bug was back. What can I say, I love business. David and Nichole were getting older and more independent and I decided I wanted to go back to work . It was my husband who said, "Why don't you start something yourself?" I thought, ok … for years I've been helping other people start and grow their businesses – now I'll see if I can take my own advice and do it myself.
Today
Fast forward, I've now started two successful businesses. My current business is The Ribbon Print Company. We provide custom ribbon printing systems so businesses can offer personalization of products right onsite in their shop or craftroom. I mention this because it is what lead me to creating this podcast.
We do 8-10 trade shows a year at The Ribbon Print Company. I'm also a speaker/teacher at several of these shows. I love it because our booth is always busy and we get to interact with lots of customers and prospects. Inevitably I get into conversations about starting or growing a business. There are questions about set-up, marketing plans, social media strategies, product fulfilment – all sorts of things. These conversations energize me. It's so funny because many times people who don't buy a ribbon printer come back to the booth the next year to say "hi" and tell us how their business has progressed. Then we get into more growth conversations. I've met and become friends with so many business owners this way.
So thru these shows, what I found is that there is a huge need for sharing of this type of information … over and above what can be done at my booth at a trade show. That, my friends, was the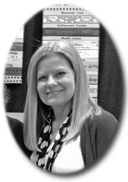 inspiration for Gift Biz Unwrapped.
About The Gift Biz Unwrapped Podcast
Every week I interview someone who either owns a successful business or provides services to our industry. They share insights, tools, strategies, sources, lots of tangible and valuable information that you can take away and use.
Every Monday morning you will get a new dose of inspiration to jumpstart your week with energy and determination.
So, you may be asking, why a podcast? Why not a newsletter? I have to tell you if you asked me last year if I would be doing a podcast, the answer would have been absolutely not. I already do newsletters and You Tube videos for our customers. But over the last 8 months or so, I've fallen in love with podcasts. They integrate so easily into a daily schedule. You can listen while you drive to work, in your shop, while you are walking the dog or at the gym, even when you're cooking or doing laundry. It is so easy to capture information in this way especially since our lives are so jam-packed already. And … it's FREE. Valuable content you can access on your schedule, without adding another task that will take time, and at no charge. Our gift to you and almost too good to be true!
So, if you own a gift shop, stationery store or a specialty shop like chocolates or gourmet foods. If you are a crafting artisan and make jewelry, purses, quilts, or clothing. If you sell on Etsy, have a brick and mortar store or are homebased … if you have anything to do with gifting, then you are in the perfect place. It's a place to learn, grow and prosper together both emotionally (with inspiration and support) and financially since that's why we're all in business in the first place.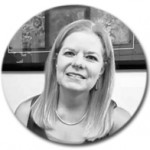 Our first two episodes are already up and waiting for you in the Apple Podcasts. Jump on over and subscribe to Gift Biz Unwrapped so you will always know when the next episode is live and waiting for you. We have a fun and unique interview format on the show. I'm not going to tell you what it is tho because I want you to go over and experience it yourself. Then remember to catch us bright and early each Monday morning for a new dose of inspiration.
Thank you so much for joining me here today and I look forward to having you as a listener on Gift Biz Unwrapped.