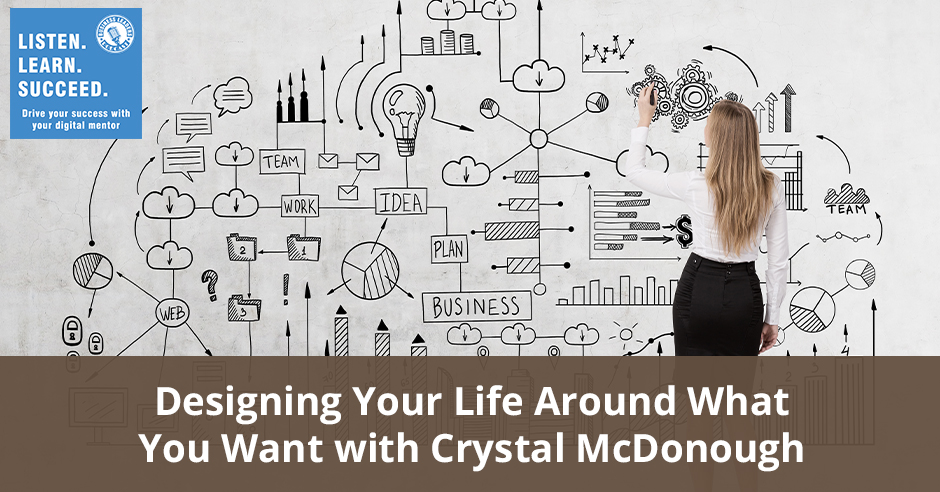 Too many people go to work every day because that's what they think they're supposed to do. Perhaps they have this dream that they'd love to pursue something else. Maybe they'd like to start their own firm or their own business, but they're not sure how to do it. If you're in that kind of dilemma, Crystal McDonough says the first thing you need to do is figure out your goals and what you want out of life, and then design your life around that. Crystal is the founder and owner of McDonough Law and she has designed a fairly unique lifestyle as an entrepreneur, a business owner, and a lawyer. Today, she shares what her normal day looks like and how she manages it.
—
Watch the episode:
Listen to the podcast:
Designing Your Life Around What You Want with Crystal McDonough
We have Crystal McDonough. She is the Founder and Owner of McDonough Law. They do business law, energy, natural resources and utilities. They serve Colorado, Wyoming, Nebraska, Montana, Idaho, California and Florida. Crystal, welcome to the show.
Thank you.
Tell us a little bit about your business and who you serve.
We serve clients who are looking for attorneys who can help navigate them through some of their tough legal issues, whether it's business, natural resources, energy or even trusts and estates. We help our clients navigate those issues. We come up with a plan to walk them through that and then we implement that plan to help them find as much success as they can with their situations.
You and I go back a little way. We've talked off and on for quite some time and this is not your straight-out of college first pursuit. You've been an entrepreneur and a business owner for many years before you pursued your law degree. Let's dig in a little bit to the backstory.
I got my first taste in business when I was seven years old. I made inventions out of trash in our trash can, wrapped it in tin foil and went door to door selling my inventions to our neighbors for a quarter. I came home with a pocket full of change, I felt pretty good about myself. Later on in high school, I started a piano studio. I had been studying piano for a lot of years and my piano teachers said, "I think you're ready to start teaching." I opened up a studio, and I taught music for a lot of years.
What booming metropolis was it done?
---
If you're in law, you have to have a passion to help people.
Click To Tweet

---
This was in Grand Lake, Colorado, a little bitty mountain town if you're familiar with it. I went from there. When I was in high school, I discovered that there was not a swim program for our community for all the kids. I coordinated with our local country club and the community center. I went and learned how to be a swim instructor. I took all the courses through the Red Cross. I developed and implemented a huge program that they ran for several years through the program. I taught all the lessons, I ran the program and I coordinated everything. I got my real first taste in how to run and manage things and take something from the ground up, solve the problem, put a plan together and find some success with that. There were a lot of kids that came through our program. It was fun, then I went to college.
What did you study in college?
I studied Piano Performance. That was my first love. Then, I met my husband and fell in love with him. We got married and went on to continue with other areas of business. We had a small construction business for a while. I maintained my piano studio because I loved teaching. We had a few other small businesses that we ran, but I always loved education. I always loved the learning. I was forever a student. I was always taking classes, and I ended up with a lot of degrees. My husband finally looked at me one day and he said, "Is there an end to this? Is there a purpose to all this education?" I finally ended up in a class at the University of Northern Colorado in Greeley. My professor looked at me and he said, "Have you ever thought about law? You'd be good at law." I just dismissed it because I thought, "I'd have to take the LSATs, and then I'd have to take the bar exam." None of that sounds any fun. I enjoyed business and what we were doing, but I continued to take education classes.
I ended up in a Master's program at DU in Environmental Policy. Our first class was taught by Ved Nanda, in conjunction with the law school. It was Global Energy Law and I loved it. After our first class, I came home and I told my husband, "I have to go to law school. This is so cool." He looked at me and he said, "What? I don't even know what this means, but we'll figure it out." We figured it out. Two years later, I was enrolled and attending the University of Wyoming, and I was pursuing my JD and my Master's Degree in Natural Resources at the same time. I did a dual program. I also had a unique experience because I was able to work as a graduate assistant for the School of Energy Resources. I had this cool program where I was getting my law degree, working in law, getting my Master's in Natural Resources and then working on these great, amazing energy projects for the School of Energy Resources.
It's not like you didn't have a family along the way?
No, I started law school with three kids. Our youngest was three at the time I started law school. That was quite the challenge. If anybody ever told me how hard it was going to be to do that program with kids, I don't know if I would have done it because it's the hardest thing I've ever done.
The thing that is interesting was that your husband stepped into the breach and was supportive.
My husband was the rock that got us through. He managed the family. He took care of the kids so I could do it. I did the whole program in two-and-a-half years and it's typically a four-year program. I was on a mission to get it done as quickly as I could because I have a life. I had family. We had to put everything on hold while I was in school. He kept everything running. I could not have done it without him. My mom came and helped. Every other week, she would come, help him out with cooking, laundry and dishes. It was a family effort.
When you look back at that timeframe and you see your kids when you have a discussion, how much do you think of that effort and drive from the example that your kids pick up?
It had a huge influence on my kids. For the first two years, I felt pretty bad because it was hard on them too. They didn't get to see me very much. I'd never been away from them before. I cried every day, but we got through it. Now, my oldest son is eighteen, my middle is sixteen and our youngest is thirteen. The two older ones remember a lot more about it. They're so motivated and they even talk about those experiences helped them to shape who they want to be and where they want to go in their life. My sixteen-year-old daughter, she pulled me aside and she had to write a paper for school and she said, "Mom, you're my hero." That was pretty special because you never know how your kids are going to see you or what they pick up. They're amazing. They're hardworking. They're passionate about what they want to do. They're both taking college classes and getting A's. It's been great because we've taught them, and they've learned through this process, how to think for themselves and how to be who they're meant to be. They've seen me work hard to do something I am excited about and passionate about.
You homeschooled too. The thing that is unique about that is you have a fairly unique lifestyle because you're seasonal.
I'm a business owner first. I'm an entrepreneur, I'm passionate about business, I love business. That's partly why we have many amazing business clients. When I get to talk to our clients, not only am I talking to them as a lawyer, I'm also a business owner. I get what they're going through day-to-day. When I went to law school, I knew I was going to own my own firm. That was the goal. I knew that I wanted to build that firm around my family so that I could have time with them. I didn't want to be that parent that was locked in my office from sun-up to sundown and never got a chance to see my kids. On purpose, we set it up so that we could have that flexibility so that I could work hard, but then I could spend my off-time with my kids.
You guys escaped the winters.
The first plan after law school, we started homeschooling the kids but we had some help. My husband helped and it was a team effort there. The kids took to it like ducks in water. They love the freedom and the flexibility. We decided we wanted our kids to experience as much as we could and we wanted them to see a lot of stuff, not just study and read about it. We bought an RV, a Fifth Wheel and pulled it behind our truck. We started taking the kids on trips. We'd go to museums and national parks. We started traveling all over the country to take them to see some of the history. Everybody still talks about our trip to DC. We road triped to DC and we were there for two weeks. We walked all over that town, it's great. We've been coast to coast, north, south, east, west. We've been all over this country. It's been a fantastic experience for our kids. Some of our favorite places are going down to Florida. We like the beach, especially when it starts getting a little bit cold in Colorado.
---
Failures are opportunities for us to learn something new.
Click To Tweet

---
As people are reading going like, "That's a pretty large meal to eat in one bite." As you got through law school and you forayed into starting your own firm, what are the key takeaways that you would advise somebody else that's getting ready to do something similar?
The number one thing anybody needs to do, whether they're in law, business or anything, is what do they want out of their life? Design their life around that. I'm writing a book on that in my spare time. I believe that too many people go to work every day because that's what they think they're supposed to do. Maybe they have this dream that they'd love to pursue something else, they'd like to start their own firm or they want to start their own business, but they're not sure how to do it, what the next step is or, "How do I get from A to B?" The hardest part is taking that step.
From my perspective, the first thing you need to do is, "What's the goal? What do I want to get out of this?" My goal was I only have my kids for a short time. Once they go off to college, they get their own jobs, they start their own families. My time with them is limited. I wanted to maximize as much time with my kids as I could. My husband and I started dreaming of, "What are the ways we could do that?" There is no better way to spend time with your family than in a camper because it is a small place and you're all crammed together for a month in little camper. You have to get along. You get to know each other well and you get close.
Those are my favorite memories and our kids too. The first time we went out on the camper for the month-long trip, we had to take them kicking and screaming. They did not want to be gone for a month. They didn't want to be away from their friends. They didn't want to be away from other activities. We got them out on the road and this amazing thing happened. All of a sudden, everybody was having a blast. We were laughing together and nobody was on their phones. Nobody was on their gaming devices. We weren't watching TV at night. We were playing games, laughing, having fun, going outside and doing activities. The first thing anyone who wants to do what I've done or what other people are doing, find out what your passion is. Figure out what the end game is and work your way backwards from there.
We were talking about it that you're starting to have people reaching out to you that are in the law profession going, "I want to have my life similar to yours."
I get phone calls, emails, LinkedIn messages and Facebook messages all the time from other attorneys who love the law. They love helping people. If you're in law, you have a passion to help people because that's what we do. They also want to have a life and be with their family. Law can be all-consuming because you're solving other people's problems. Sometimes that can be very time-consuming being involved in that. How do you balance that and still be passionate and help people, but at the same time be with your family and be present for them? The challenge is coming up with that plan on how you're going to navigate that. It's not always perfect, but it's always a learning experience. That's the best part. You get to walk through it together.
The thing that is interesting is when you look at the broad range of areas that you serve like energy, natural resources, utilities and you're talking about blockchain as well. Maybe we can talk a little bit about how you developed the interest and expertise in those various sectors.
First of all, it comes down to being passionate about learning. That's the key because law is constantly changing. Technology is constantly changing. That's what we're seeing in blockchain. We're seeing blockchain being implemented in business, banking, finance and law. Anywhere there's a contract, it can be implemented. We're seeing a lot of changes happening. The key is you've got to be a lifelong learner.
Your Master's degree is in the natural resource space.
I'm passionate about the land. My grandfather was a farmer in Nebraska. I grew up spending a lot of my weekends, holidays and summers on the farm helping with harvest, shearing sheep and calving season. I grew up in the mountains, just a stone's throw from Rocky Mountain National Park. I grew up in Grand Lake. It's about as close as you can get. I grew up with a deep appreciation for our natural resources and the world around us. I love working with landowners and people who are doing projects that are related to our land and our natural resources such as water, wind, solar, oil and gas. We do a lot of work related to the land. We deal with other land issues like easements and even disputes between landowners. Sometimes the fence is in the wrong place. It makes for a fascinating practice for me because I get to do what I love every day.
I think about the business of owning land. It sounds for people that don't either own land or don't own ag, you think it's just ground. That was not that simple because you have the water rights, mineral rights. You have easement for access, easement to cross or any number of items, which you have more of an appreciation from your legacy and how you grew up. You were involved also in some unique activities in Wyoming that was in the utility space.
When I was in my law program, my Master's program and working for the School of Energy Resources as a graduate assistant, I was assigned to work and do research for the Wind Energy Task Force for the Wyoming legislature, which was fascinating. I was a law student and I was doing all this research on a lot of big emerging issues related to renewable energy and land use. I did a lot of research. I wrote reports and gave presentations to the legislative body. It was a unique experience, especially for a law student to get to see firsthand first of all, how our laws are made. Second of all, how much work goes into trying to prepare laws that make sense related to our natural resources and our energy resources? It's a unique balance between landowners and energy development. That's the balance there but we work in both spaces. It was a shaping experience for me because I got to talk to a lot of landowners. I got to work with a lot of energy companies and utility companies. It was a unique experience. I loved it.
I think people when they drive by a big ag operation and they see power lines going across or they see wind turbines on there. I don't know how many people think about the whole process that goes into permitting, easements, getting to build and the whole infrastructure issue to get that stuff installed unless you have experiences like you or you're a landowner and you've been approached.
If you think about it, a large landowner, a rancher or a farmer, they're going to have all of these areas. They're going to have water. They're going to have oil and gas issues. They're going to have transmission lines, possibly pipelines. They're going to have road easements. They're going to have maybe even some leasing issues and sometimes it might even touch on federal. Maybe they are leasing ground from the state or from the federal government. Landowners seem to touch a lot of areas that we probably don't realize as we're driving down the road.
---
Have a good understanding of the service industry you're in and how to serve your clients.
Click To Tweet

---
Until you've been down that road a little bit yourself, you don't appreciate it as well. If you just own a house in the city, you don't think too much about it. Unless you have a homeowners association, then they'll tell you what color you paint your house.
We get some of that too.
For you, shifting gears a little bit, you came out of law school and you decided to build your practice. Somewhere along the way, the entrepreneurial spirit kicked-in in your law practice. How many people do you have in your practice?
We've got ten people in our firm between attorneys, support staff and admin staff.
You started out licensed in where you can serve Colorado and Wyoming?
I took Wyoming and Colorado bar exams back-to-back. That was a challenge. I think that I'm the only one that took both exams back-to-back and passed the first time on both exams at the same time during that exam period. They have two exam periods a year. I had to study for Wyoming and Colorado at the same time. The only way I could figure out how to do it was I hand wrote all of the laws for Colorado that I need to know. As I was studying each of them, I would put the differences between Wyoming and Colorado underneath each one. I'd have Colorado and then I'd have Wyoming for every law. That was the only way I could do it. I think I studied for about sixteen hours a day. It was a grueling couple of months, but it paid off.
As you're doing your day-to-day or getting ready for a court case and you look back to that period, how much of that experience did you bring forward into running your business?
It's interesting because in law school, they don't teach you how to run the business of law. In law school, they teach you the theory of law. They don't even teach you how to practice law. You get out there and you've got to find mentors to help you apply that theory to the practical aspect. For me, I had a different experience because when I came into law school, we owned rental homes. We had already owned multiple businesses. We'd been in businesses where we had regulatory oversight. I had a lot of experiences that I went in with and the experiences on my grandfather's farm. I love the farm. He showed me how he did all this leasing and easements. He was showing me the practical side of the farm. My dad worked for Northern Colorado Water, which was cool growing up. He worked at the Farr Pumping Plant in Granby on the lake.
When I was a kid, he used to take my sister and I down into the plant. We could see how everything worked and the practical side of how our water was being used and pumping to the other side for water supply issues and downstream the Colorado River and also for electricity. I had all these cool experiences and knowledge going into law school. Plus, it helped that I had a family. I had all of that life experience that I took in with me. When I came out of law school, I was able to apply the theory of law to all the practical experience that I had, especially on the business and the natural resources side. It clicked for me. It made a lot of sense and I was able to hit the ground running, but on the business side, they don't teach you that. Fortunately, with my business background, I was able to apply it to my firm and treat it like a business because law is a service business. We provide a service to our clients. That's all we are. It's a highly-skilled service, but we provide a service nonetheless. I approach our clients from the perspective of we're here to serve them. We're here to help them navigate those issues that they've got to the best abilities that we can. We were not any different than a car mechanic. A car mechanic has a specialized skillset and they're serving their clients fixing cars. We're serving our clients, helping them fix their legal situations.
You're also trying to innovate within the law field on how you price services as well.
We try to be creative with our services and how we approach those. We offer flat rates on a lot of our services. We offer some options related to how we approach our services. We also have a subscription plan that we launched to help our clients, especially with the business maintenance side because businesses need constant maintenance. Businesses need a lot of attention. It doesn't matter whether you're a single entrepreneur or whether you own a company with a couple of hundred employees. The legal side of your business needs to be maintained. We've started a subscription service to help our clients manage their businesses on the legal side and manage the cost too. It's a monthly fee, a managed cost, so they can budget what they need. They can approach their legal services from a little more practical perspective rather than approaching it from a crisis management because that's what we want to avoid.
If you have an equipment fleet, you have preventative maintenance that you pull on all your equipment so you don't blow or whatever you do. I don't think very many people adopt the same mindset on doing preventative maintenance on your legal structure and legal requirements.
That's the other thing, we've also started a unique service where we come in and do legal audits on companies. That's been so great. It's been rewarding from my side because we're coming in to businesses that maybe they don't even know what legal maintenance they're supposed to do. A lot of times they don't. As an entrepreneur, you start your company and you get in there and your goal from day one is to bring in enough money to cover the basics. You want to cover the budget, your payroll and your expenses. Your goal every day is to hit the ground moving. You're trying to get in clients. You're trying to get your product out. The legal maintenance side of your company is usually the furthest thing from your mind until there's a problem. We're dealing with crisis management instead of trying to maintain things. You can talk about it from managing a fleet of vehicles or even from our personal health. We go to the doctor. We go for regular checkups. We want to make sure we're healthy. We want to catch something before it becomes a problem. That's how I want to approach law for our businesses. We want to make sure that we can manage those issues and we don't get stuck.
I think too, for a lot of the business owners that are out there are, when they get to the stage of they're looking at selling their business. They've got a sale process. The potential buyer's going to look at their business from, "How do I de-risk the business? Do they have policy and procedure? Did they do all the legal work inside?" From your perspective when you're working with the business owner and you come in and do the stress test, the business owner doesn't realize the value that adds to the company if it goes to sell.
---
Figure out what you want and then design your life around that.
Click To Tweet

---
We do mergers and acquisitions as well. We do a lot of succession planning with our businesses. It doesn't matter whether you're looking at bringing your son or daughter into the business or whether you're looking to sell outside. Somebody's going to inherit whatever problems are in the business. It's always better to know upfront what they are and fix them. If you can fix them, sometimes you can increase the value of your company, which is a huge benefit. If you're looking to sell outside to another entity, why wouldn't you? They're going to look and they do their due diligence. We get called on that due diligence often during a merger process or an acquisition. One of the parties or one of our clients will say, "During the due diligence this came up, can you fix it?" It always is a huge hassle to fix it after the fact rather than to get it done when it needs to be done.
It's a negotiating point from the acquirer standpoint when they're looking at, "I found a problem you didn't identify." They'd go, "What else is out there?" What does your normal day look like? How do you manage your day?
I'm a business owner first and a lawyer second. The way I manage my day, the first thing I do is I look at my client's.
What's your typical get up time?
I like to sleep. I'm not an early riser but I'll stay up super late. I'm usually up by about [7:00]. The first thing I do is check my phone, probably like most business owners. I'm checking my emails and I'm looking to see who needs me first. I'm looking at whatever emergencies are coming in first thing. I try to tackle the emergencies first. The next thing I do is I get up and I go straight to my office. That's my routine. I take my coffee and I'm working. I focused on what client work we have. I want to make sure that our clients are getting taken care of. After that, I focus typically in the afternoon on the business side, depending on what our client needs are. We don't have a business without our clients. My primary focus is always on our clients first.
What do you do to manage all the various staff and attorneys within your organization?
We've implemented some great technology to help us keep tabs on what we're doing and how we're doing everything. I've got a great IT person that's come in and revolutionized our back office because none of us are in the same offices. We have an office in Loveland, which is where we are. We've got an office in Lakewood, one in Granby and one in Casper, Wyoming. Our attorneys are scattered all over the place as well as our staff. We've implemented a messaging system internally in our firm with video and chat capabilities so that we can always be in front of each other. If we need each other, we're available. The video is nice because we can see each other. We can still be face-to-face, even though we're miles apart. That's helped us to stay connected and to help us work together with our clients on all their needs.
The goal is to have a larger firm across the country. You were mentioning an experience. You had this group, Hiking Lawyers. I think about it and people go, "Are you kidding?" For you, even in the off-time, you're out learning further.
I'm probably like most entrepreneurs. It's hard to turn our brains off. I'm always thinking, reading, researching, learning, talking to people, networking and always looking to how we can do things better, whether that's in our practice and how we help our clients or whether that's personally or in our business. I'm always looking to see what I can do to improve me and the firm.
What's for you a book that comes to mind, that you've read, that you might recommend, that you found valuable?
Probably Donald Miller's StoryBrand. I do a lot of audiobooks because I drive a lot back and forth to different offices and client meetings. I think I've listened to that book three times. That was great. I liked that book. It was cool to hear somebody else talk about how to frame our messaging so that we can get our message in front of the clients who need us.
I happened to like the book too. You and I both read the book. You think about a story as the main mechanism for transmitting knowledge. As you work with clients, they're telling you their story as well. Looking back through your story somewhere in the past, either a failure at the time or maybe it felt like a failure at the time that you brought forward that's made you successful. Does anything come to mind?
I think through this whole process, there have been a lot of obstacles and challenges to overcome. I don't ever look at them as a failure. I look at them as an opportunity for me to learn something new. I think that's how I've approached everything because in my mind, failure is not an option. They're obstacles to overcome.
For the parents out there that have younger kids and they go, "What kind of petri dish did she grow up in?" How can parents try to instill in their children the mindset that you have? What do you think your parents did that was helpful?
I can pinpoint it back to something that my dad did when I was looking at starting my piano studio. He sat me down and he said, "We're going to do this the right way." Before he worked for Northern Colorado, he was a mechanic working out of a truck. That's how he put food on the table for us. He had a good understanding of what the service industry was and how to serve people and clients and help people. He sat me down and said, "You're going to pay taxes. You're going to keep track of all your books and you're going to make sure you're taking care of your clients."
He sat me down and got me a little notebook out. He said, "This is how we're going to keep track of everything," granted, it was a very small business. I was only fifteen, but we set it up. We met with the accountant and we set up my books and a structure for my little business, which probably didn't need a super big structure. It might not have even needed any structure because it was so small. We set it up as an entity. I was paying taxes every year. It was unique. That gave me my first taste as to what you could do. Surprisingly, my little studio grew while I was in high school. In fact, we since moved back to Granby and my daughter is working at a little fabric store up there. She's my mini-me. She looks exactly like me. She's been working there with these wonderful ladies. People from the community who come in said, "I think I know your mom." A few of them have come in and said, "Your mom taught our daughter piano lessons." You just never know where your reach is going to go.
You had the early part of business doing books, paying taxes and getting organized. At some point you have a business, then you go, "I have to grow my business." What were the influences that have allowed you to grow your business from where you started after law school?
One of my big influences was the Former Governor of Wyoming, Dave Freudenthal. He was a huge influence and mentor for me. The last year of law school and my first year of practice, he took a lot of time to visit with me and gave me advice and mentored me. I'll never forget that. I will always be grateful for that. I also had a great law firm that allowed me to park at their firm the first few months after law school and my first few months practicing, just to give me some basis and understanding of how to practice in natural resources and energy. I'll always be grateful for them for giving me a chance to get my feet wet and the guidance that they gave me. I had a law partner for a while who was instrumental in teaching me some of the practical aspects of law, "How do you draft a contract?" They don't teach you that in law school. They teach you about contract law, but nobody ever teaches you how to draft a contract. I had some great influences in my life and I will be grateful to them for that.
It is interesting when you have the actual notion of what you think you're going to do and then you wake up and you go, "That's a little different than what I'm actually doing." Shout out to the paper that you like to use up in Wyoming.
We love The Fence Post.
If you're going to put an ad on the front page of The Fence Post, what would it say and why?
We do put ads inside The Fence Post. Our message is, "We're going to help you with whatever legal issues you've got. We're here to put a plan together. We are here to take a look to see what the best options are for you and give you those recommendations and then implement that. We walk through that with you. You're not alone. When you've got us on your side, you don't have to worry about things because you know we are working hard for you. We've got your back."
Looking back over the past few years, is there a belief or protocol that you've put in place inside your firm that's allowed you to grow to this point, that maybe you didn't have when you first started?
When I first started the firm, my perspective was family first and everything else second. As the firm has grown, and as our client base has grown, and we're managing staff and other attorneys, my focus has been to take care of our clients, take care of everyone in our firm, treat everyone with respect and kindness. Those are the things that come out that are important for us. It's an extended family. We're here to take care of each other.
Let's say there's either an attorney that's graduating. They've got their legal schooling done. They've tested and passed the bar and they're ready to go or you have an attorney that goes, "I like the law. I don't appreciate my life right now." What advice might you offer to those attorneys out there that are either passing the bar or would like to take and emulate what you're doing?
The first thing that they need to do is decide what they want out of life. They need to design what they want their life to look like. I think that people are so focused on getting that first job or getting a job to put food on the table. Sometimes they forget to think about what they want their life to look like and how they want to enjoy their lives. I get a lot of attorneys who call me and say, "Crystal, I'm stuck. I've been doing this for a long time. I'm burned out. I love the law. I want to keep doing the law, but I can't keep doing it the same way." For those attorneys, the first thing I tell them is, "What do you want out of life? What's your dream?"
I had one person tell me, "I would love to be able to travel Europe and visit all the historic places but still be a lawyer and still practice." Let's design that. In fact, I met a fascinating woman on our Hiking Lawyers. We went and hiked up in Rocky Mountain National Park. She's a Social Security appeals attorney and she lives in Morocco. She's a cool lady and attorney. She's smart. She and her husband decided they wanted to raise their kids in Morocco and they wanted to experience another culture. Their kids are growing up learning three languages and they live on the beach. You can do it. What's your dream? What do you want? Design your life around that. For students who are coming out of law school, find a mentor who's doing what you want to do and living their life the way you want to live your life. Find that mentor and then learn from them how to emulate that and do that.
How do people find you on social media?
We are on LinkedIn, Facebook and Instagram and I've learned we're on Pinterest. You can find us on our website, McDonoughLawLLC.com.
Crystal, we get along well. I appreciate all that you do in particular the focus that your family has on your children and trying to educate them as well as demonstrate by example. I appreciate you taking time out of your busy day to be on the show.
Thank you. I enjoyed it.
Thanks so much.
Important Links:
About Crystal McDonough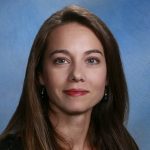 At McDonough Law LLC we understand that when you have a legal problem or need legal assistance you want an attorney who can provide you with a smart creative solution.
You may be worried or uncertain as to what legal services you need and what might happen to you personally or to your business if you don't get the legal help you need.
At McDonough Law LLC we understand your concerns, and we will work with you to come up with a solution to get you through this. We will work hard for you to put a plan in place to help you succeed. We understand the challenges because we have seen first-hand these concerns both professionally and personally.
We are happy to meet with you free of charge during our initial consultation to listen to your issue so we can understand how best to help you and will come up with an action plan. After the consultation we will send you an engagement agreement that outlines the plan along with the estimated cost.
Our goal is to prepare an action plan that will protect you from liability exposure, increased risk and financial loss. Once we have this plan in place, you no longer need to feel worried or concerned about your legal situation and instead you can rest easy knowing that you have the attorneys at McDonough Law LLC on your side. You can be confident and secure knowing that we will work hard for you to implement this action plan for your success.
Love the show? Subscribe, rate, review, and share!
Join the Business Leaders Podcast Community today:
The post Designing Your Life Around What You Want with Crystal McDonough appeared first on My podcast website.