(Pictured above: Jeremy O'Neal, Jeremy Winters, Jason Bohnert)
At Vision KC in March 2017 we sat down in the studio and recorded this very powerful interview. My guests are:
Jeremy O'Neal, President of Advisorfix
Jeremy Winters, Service Manger Weavers Auto Center
Jason Bohnert, President Show Me Auto Mall
Talking points:
What happens when an employee goes sideways and their performance dips?
It is tough to hold an employee accountable if you haven't given the proper training and don't have great processes.
What kind of benefits fall to the bottom line with service adviser training?
If hiring a business coach, consultant or trainer, be sure that your values align.
Common theme of a strong business culture.
Be sure you allow your employees to challenge your thinking. Teams Win.
How do you know you have good systems and processes?
Techs from Weaver's Auto Center that go to Vision KC, must give a two hour class to their peers at the shop.
Weavers Auto Center is documenting their processes on video: Why?

When you see it visually it has more impact.
Takes less time to record a four-minute video than to write a 300 page manual
Building a digital library on their SOPs and processes makes it easy to train and coach new and current team members.
They are building their own internal Learning Management System.

Weavers Auto Center customer experience:

The client experience comes first.
They have a book club with discussion.
Waiting room has no resemblance to automotive repair.
Have a lending library of success books.

Weavers Auto Center allows their Service Advisers 45 minutes with each customer.
Human Behavior. Using the DISC assessment for personal development and for hiring decisions.
There is a big shift in the industry. Customers will give loyalty to shops they trust and to solve their transportation issues.
Find great ideas and make them their own.
Vision KC received high praises from both shops.
BIOS:
Jeremy O'Neal is President and lead sales trainer for Advisorfix. He began his career as a Service Advisor and quickly moved into Service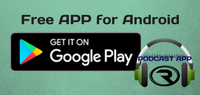 Management at the dealership level for VW, Audi, and Porsche. His strong customer satisfaction scores and ability to increase sales consistently placed him in the top 3% of Service Advisers across the nation.
Jeremy also owns an independent auto repair shop. With a passion for helping others, Jeremy started coaching Service Advisers in 2007. Since that time Jeremy has logged more than 16,112 hours of high performance coaching sessions with his clients.  Jeremy has been on the podcast in his own episode 124, in a round-table discussion on the Digital Sales Process in episode 178, was a guest on the 200th retrospective and was on a Town H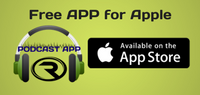 all LIVE Forum on Concierge Service.
Jeremy Winters is the Service Manager at Weavers Auto Center in Shawnee, KS and has been in the automotive industry for 14 years. He started as a General Motors technician. His career path included a move to service adviser and then to service manager. Jeremy is working to change the face of the industry by working to create trust. Jeremy never wants to go to the grocery store and have to hide behind isles away from past customers. That drives him to provide the best customer service and transportation solutions for his customers.

Be socially involved and in touch with the show:
Facebook   Twitter   Linked In   Email
---
This episode is brought to you by Federal-Mogul


Motorparts and Garage Gurus. With brands like Moog, Felpro, Wagner Brake, Champion, Sealed Power, FP Diesel and more, they're the parts techs trust.  For serious technical training and support – online, onsite and on-demand – Garage Gurus is everything you need to know. Find out more at fmmotorparts.com  and fmgaragegurus.com