On this week's Industrial Talk we're onsite at IoT Solutions World Congress and talking to Marc O'Regan, CTO EMEA with Dell Technologies about "Responsible Computing Consortium Framework for Successful Implementation". Get the answers to your "Responsible Computing" questions along with Marc's unique insight on the "How" on this Industrial Talk interview!
Finally, get your exclusive free access to the Industrial Academy and a series on "Why You Need To Podcast" for Greater Success in 2022. All links designed for keeping you current in this rapidly changing Industrial Market. Learn! Grow! Enjoy!
MARC O'REGAN'S CONTACT INFORMATION:
Personal LinkedIn: https://www.linkedin.com/in/marc-o-regan-0597491/
Company LinkedIn: https://www.linkedin.com/company/delltechnologies/
Company Website: https://www.dell.com/en-us
PODCAST VIDEO:
https://youtu.be/zfujTZE1KEY
THE STRATEGIC REASON "WHY YOU NEED TO PODCAST":
OTHER GREAT INDUSTRIAL RESOURCES:
NEOM: https://www.neom.com/en-us
Hitachi Vantara: https://www.hitachivantara.com/en-us/home.html
Industrial Marketing Solutions: https://industrialtalk.com/industrial-marketing/
Industrial Academy: https://industrialtalk.com/industrial-academy/
Industrial Dojo: https://industrialtalk.com/industrial_dojo/
We the 15: https://www.wethe15.org/
YOUR INDUSTRIAL DIGITAL TOOLBOX:
LifterLMS: Get One Month Free for $1 – https://lifterlms.com/
Active Campaign: Active Campaign Link
Social Jukebox: https://www.socialjukebox.com/
Industrial Academy (One Month Free Access And One Free License For Future Industrial Leader):
Business Beatitude the Book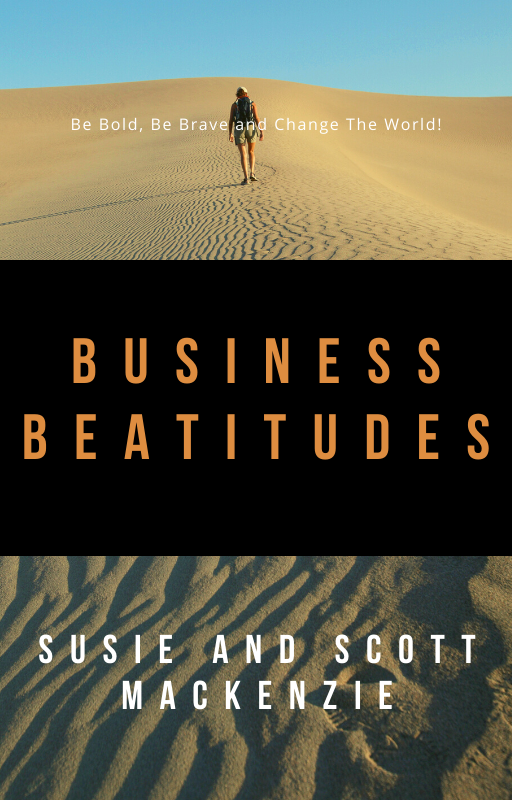 Do you desire a more joy-filled, deeply-enduring sense of accomplishment and success? Live your business the way you want to live with the BUSINESS BEATITUDES...The Bridge connecting sacrifice to success. YOU NEED THE BUSINESS BEATITUDES!
TAP INTO YOUR INDUSTRIAL SOUL, RESERVE YOUR COPY NOW! BE BOLD. BE BRAVE. DARE GREATLY AND CHANGE THE WORLD. GET THE BUSINESS BEATITUDES!
Reserve My Copy and My 25% Discount
PODCAST TRANSCRIPT:
SUMMARY KEYWORDS
data, technology, public cloud platforms, people, mark, iot, innovation, edge, ecosystem, devices, consortium, constructs, industrial, industry, iot solutions, dell technologies, dell, collaborate, digital transformation journey, ideation
00:00
Industrial Talk is brought to you by Arduino the original all in one IoT platform. That's right, go out to arduino.cc. And you will find documentation you will find devices, powerful boards to help you with your digital transformation journey. It's all there, go out to arduino.cc. Find out more see how you can connect with these professionals to help you along with your digital transformation journey. arduino.cc. Also Industry IoT Consortium. At industrial talk, we always talk about education, we always talk about collaboration, we are always talking about innovation. And if you're a business that has any desire to be resilient to the future, you need to be able to educate, collaborate, as well as innovate with other industry professionals. That's a must. Industry IoT consortium brings that all together, you need to be a part of this community, you need to be connected with these leaders that are all apart the Industry IoT Consortium, go out to iiconsortium.org, find out more again, you will not be disappointed, you're just going to be happy. All right, once again, thank you very much for joining industrial talk and supporting this platform that celebrates industry professionals all around the world, because you are bold, brave and daring greatly, which are solving problems, and you're making the world a better place. That's why we celebrate you on this podcast. Every day. Now, we were on site, you can help tell by the noise in the background at IoT solutions World Congress, if you have any passion for digitally transforming your business, this is a must attend event. It gives you the ability to educate. It gives you the ability to collaborate with industry leaders. And it definitely gives you opportunities to see the innovation out there to be able to transform your business and create a business that is resilient to the future. So it's important that you do that. And this is a fantastic venue with great people to participate in. You'll have all that information out on industrial talk to see how you can get involved. That's that's one, too. We were talking to Mark O'Regan on this particular podcast. And he is the CTO EMEA Dell Technologies. We're talking about responsible computing. We're talking about how Dell and his team there are involved in responsible computing. He brings a plethora of wisdom and insights into what that means. And it was just an absolutely enjoyable conversation. So in here, here's Marco ring
02:56
are you having a good time? I'm having a great time. I love Barcelona.
03:01
Yeah, love coming here to meet like minded individuals, people and friends. You and Oh, yeah. See, this is what's so fun about it. What gets chirped about around here is is this is there's there's so many new use cases, right? Which means so many new technologies, which means there's this collaborative type of spirit because they're saying, Yeah, I got this piece of the pie. You got this piece? If we do it together, we do we do something else. I love that. Yeah, I think I think it's interesting when you when we talk about technology, and when we think about technology. And it's interesting to see the certain functions that fall into, for example, the emerging technology spec. So if you look at IoT, we're at the IoT conference, right? So if we look at IoT, and we look at the emergence of industry, 4.0, Germany, maybe one headed for nearly, nearly nearly 12 years now.
04:01
Kind of surface. But I think what's really interesting is you're right can be such new
04:07
and critical use cases that are being formed, or being discovered. And I think from a technology perspective, what's exciting is that when we look at emerging tech, when we look at things like ai, ai being that kind of thing, term for machine learning, deep learning, neural nets, things of that nature, you know, 70 years, 6067 or seven years, I think he's pouring back into the darkness. You know, reading and doing speech in 1956, I think is a deep and strength to my mind. And, you know, so it's been there for a long, long time when we look at age, which falls squarely into the IoT space. Edge has been there for a long, long time PLC. Yes, yes. Right. Yeah. But these are emerging technology spaces that are now starting to play
05:00
accumulates, and they're starting to percolate, because we observed the movement at the front and the back end of innovation. So when I think about the front end,
05:09
I'm thinking about how I consume something. So you know, if that's, you know, if that's in a factory, that's really, you know, how I am consuming information that's coming from an alarm or a set of alarm systems, or it's how I, you know, if it's a utility plant, I'm looking at constant actuators and tenant taking, you know, talacre telemetric data from this and then you know, dashboarding that, so I get a meaningful reading for somebody, you know, the back end of innovation. So, here's the point, the back end of innovations, the lesser seen,
05:39
Mr. Z is the area where you get all of the frameworks where you get, you know, all of the architectures and standards, the, you know, all of the complex and in some cases for some people, mundane things, but things that are essential for the Front End of Innovation to work. So that Front End of Innovation, that's where ideation happens. That's where we get all of the bright ideas and the use cases, but the back end of innovation is the technology stack that comes up to meet that expectation. And where we found ourselves over seven years with artificial intelligence, for example, and other functions of technology is that the back end of innovation has now come up to meet that front innovation. So here's, here's the thing. It just sort of dawned on me, we're here at this IoT solutions World Congress. It's sort of misleading, it's not it's really a technology because every time I'm talking to somebody, it's, it's rarely about the device anymore, right? It's like, oh, I got this device, and I stick it on this asset and this asset, then I get to pull data. It's far more than that. Yeah, it is far more than that. It's the device it constructs around the device process and the process seeds and the entire environment. Right. So we've got to see this through the lens of an ecosystem. It is with Dell. Yeah. And so at Dell Technologies, what we try to do, if we were thinking about any technology, scenario, or ecosystems, we've got to see it from an ecosystem point of view. So our technology strategy is rooted in what we call the strat six. So these are the strategic six technology. So you gotta go, you gotta go down that road. And now that you've
07:17
said, six, I got to know what the six are. Okay. Right. One? So in no particular order, no particular order.
07:26
One, so we've got data. All right. Yeah. So we've got lots and lots of data coming in, through we mentioned already the other lines through sensors, through phones, you know, across open banking platforms, ATMs, you know, intravenous mechanisms that are, you know, attached to humans taking human conditional readings from in, in healthcare, we have, you know, telemetric and metrology data coming off. And, you know, airplane engines telling us about the condition of the aircraft or condition of components that are propelling the aircraft we have, you know, all of this data telling us that the aircraft is flying at a certain height, altitude, and we can increase that altitude and increase efficiency as we do.
08:19
That same set of metrics are gonna tell us if we increase it to heart, Hi, we're going to get for, you know, ice crystals forming on certain areas of the plains where we may not want it. So it gives you that level of accuracy, and so on, and so forth. So the first thing is, we have data coming into an ecosystem coming in off different it's a tsunami of data, a tsunami of data that took different line gets exactly correct this piece of data to talk to us. Yeah, so there's a sense of normalization. So the first thing is, how do we observe the data coming into a factory coming into a hospital coming on to, you know, an energy grid coming into a smart city? How do we normalize that data, and then treat the data or the metadata as it flows across the high and low band networks and makes its way to a control center or a core or a data center? Or whatever it is that you want to call it? Where somebody is observing the data, or at least the information associated with the data? How do we then, you know, meaningfully connect on to certain platforms, private cloud platforms, public cloud platforms? And how do we do that with a level of trust, and so on, and so forth. So that whole idea of data time and data flow and how we protect the data, how we encrypt the data, how we actually resurface the data to do inference with it, potentially, with other new incoming data so we can actually
09:33
model the first it's day, that's only the first killer. All right, I'm winded.
09:42
So we go a little bit quicker.
09:45
Don't worry about it. So data management is the first piece that data management enters into an ecosystem at what we call the edge so that could be the thin edge or the far edge as we call it, or the near edge or an aggregation. See
10:00
so just FYI, you guys love the creation of words? Oh, it's incredible. It is. Yeah, somebody was saying, Hey, Scott, I'm trying to come up with a new,
10:12
something, some words that everybody in the industry will start using, and I can't think of them. And then that guy says you will go to Dell, they'll give you a whole bunch. And all the acronyms
10:22
go, so you got this edge. So here's the thing, that's where you find your devices. That's where you find the Yeah, the constructs that you spoke about earlier on Scott, right. So FTA, we have the devices and those devices are taking in the data, those devices have to be able to scale. If they're taking in data, we got to be able to normalize that data so that data can speak to each other. So if you're in a factory, you got ZigBee, Wi Fi, Modbus, kambos, all these different languages and different protocols, we normalize the data, and we land that onto a construct where we can do some sort of level of analytics. This is where we dropped a function of artificial intelligence down onto the edge device. So now we have three pillars, we have data and data management, we have the edge, we have AI, and remember, AI is only kind of the term for machine learning, deep learning it is it is it's like it's all of a sudden, like IOT is just everything. Right? Exactly. It's your miscellaneous file. So in the context of IoT, what we're interested in now is machine intelligence, right? So understanding what alarms are telling us understanding what processes are, how processes are running, and so on, and so forth. And we're moving that data again. So as we move the data, how do how much level of trust, what's the level of scoring, can we attribute to that data as it comes in? So then we're into a conversation around not just security, not just, you know, identity access management, or roles based access control, but we're now into a conversation around, you know, if I was to score this data coming into the ecosystem, based on what I know about its origin are based on what a machine through the machine intelligence pillar is telling me? Where would that score between zero and 10. So if it's a boob seven, fine on she flows, it's coming in through the ecosystem below seven, right, they want to do another level of interrogation. This is how the real concept of of security, which is that fourth pillar, so we've had data management and movement and flow of the data throughout an entire ecosystem, from the edge into the core. And out onto public cloud platforms, we have the edge constructs, which are compute devices, which interact with the devices that are sitting out PLCs, and alarms and everything else out in any given factory, we have the artificial intelligence functions, which sit across these devices in a distributed way, and do their certain level and layer of analytics. And then we have the movement of that data and the security and trust level of that. And then we have the digital fabric that is or will flow through over time. And that's really there's movement into 5g slash six g and what's coming in those spaces. So we have a digital fabric moving all of this data across it. What's the digital infrastructure that we put on top of this, that, essentially is cloud architecture? So we're moving cloud architecture away from the public cloud platforms? Not away from them, but we're extending from the public cloud platforms? Private Cloud and out now to edge cloud? Yeah, see, see. Go ahead. And they are the six pillars. You've got data management. Yeah. Hive edge. You have security. Ai, ai. Security? Yeah. 5g. Yeah.
13:31
And across those six pillars, we create our technology strategy. I go forward, there it is. Are we thinking technology?
13:39
I'm winded too. But I'm winded just because that was exceptional. Thank you. That was exceptional. I get every I wake up every day when it's because yeah, but it's crazy. You're so passionate about it. I love this stuff. No.
13:56
Do people sort of run away from you? If you start, hey, here comes becomes mark, he's gonna start talking, Hey, give him a Guinness now stat.
14:07
Yeah, they do. People do run away from me, just for technology reasons. But, you know, look, I mean, apart from the fun side of this, and there's lots and lots of fun, you got to enjoy doing what you do. And you got to, you know, you've got to buy into and get passionate about, you know, what you do and how you do it? Yes. Well, you know, I'm here this week to talk about responsible computing, and the launch of that consortium in conjunction with no Object Management Group and IBM. And this is, you know, when we think about that ecosystem level, which we need to do, right as, as an industry as a society, you know, these new digital services that we're creating and constructing, they need a level of governance. They don't need tight control, but they need a level of governance and they need frameworks that we just don't have just puppets and frameworks around the place, but we don't have any one central kind of framed body or console
15:00
Where do you see that as bringing all of the standards, all of the things that we're really, really interested in together, and it's, you bring up a good point, I think it has to be a consortium type of model, I think because this, this necessity to collaborate is imperative to to create those sort of general guide, guidances. Because Because here's the funny thing, there's this speed, like,
15:25
just in a couple of years, what you sort of went down, and these six points have changed so dramatically in just two years. Just two, yeah. And these are, you know, societal changing stuff and business changing stuff. And it's, it's amazing back to my original point, when AI was born, it was born through, you know, a collaboration between, I believe, the US government and the British government to get some very, very clever...