Rodger Bland has worked in the automotive repair aftermarket for over 30 years and is currently the Managing Editor for GEARS Magazine, the official publication of the Automatic Transmission Rebuilders Association, A.T.R.A.
What's Working©
A veteran of the transmission rebuild industry; Rodger began his career with GEARS Magazine in 1995 as the production manager. In 2001, he became the Magazine's Managing Editor. In addition to his work
with GEARS, Rodger co-founded and helped create ATRA's What's Working© management training program. Rodger continues to develop What's Working  – A.T.R.A's ongoing industry study and business management programs.
The program integrates industry trends along with consumer focus groups and studies the practices of successful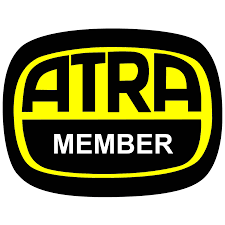 shop owners throughout the country.
The results and outcomes from these studies, along with real world applications are the source of numerous articles, reports and presentations on "what's working" when it comes to managing successful automotive repair shops today.
Training.
Each year, Rodger speaks to hundreds of business owners and entrepreneurs from different industries pertaining to business development strategies based on identifying simple traits and characteristics found in all successful companies.
Successologist!
In Rodgers own words, "I am a lifelong pursuer of my full potential. For the past twenty years I have dedicated a large part of my life energy towards the study of success. As a successologist (not a real word), I have learned that even the most successful among us seldom if ever realize their true, full potential in life. Instead, we all temporarily accept a level of underachievement for which we can justify and live with. Obviously some levels of underachievement are higher than others but very few if any (no one I have studied) ever reaches their full-potential. And thank God for that"!
Rodger says.
"Imagine a world without the constant pursuit of living life to its fullest – there would be no advancement, no purpose or meaning.
I believe we truly are what we think about, and that all our limitations are self-imposed. The keys to our fulfillment lie in the information we gather and how we transfer that information into useful knowledge.
Information without inspiration is a like a Ferrari without fuel. Nice to sit in and safe, but will take you nowhere."
Great Life.
Rodger lives in Camarillo, CA with his wife Diane. They have three grown children and one grandchild.
Why Listen?
Learn about the five key principles from his 'what's working' studies. Attitude, Vision/Planning/Goal Setting, Processes and Systems, Hiring, People of Actions.
Rodger shares the principles of his newest seminar called 'Successful Thinking: Awakening to Mindfulness'. The new seminar will be launched at Industry week in Las Vegas, 2016.
Rodger also shares that he will present this seminar at Automechanika in July 2017.
Rodger discusses your WHY and your purpose. We have two purposes and he explains.
Listen for a fun and yet powerful story on a lesson he learned when he was just starting out in the business.
Rodger holds a bachelor of science degree in Business Management.
Automatic Transmission Rebuilders Association Website

Be socially involved and in touch with the show:
Facebook   Twitter   Linked In   Phone 716-320-1567   Email
---
This episode is brought to you by Federal-Mogul Motorparts


and Garage Gurus. With brands like Moog, Felpro, Wagner Brake, Champion, Sealed Power, FP Diesel and more, they're the parts techs trust.  For serious technical training and support – online, onsite and on-demand – Garage Gurus is everything you need to know. Find out more at fmmotorparts.com  and fmgaragegurus.com