Fr. Sean Donovan joins us to talk about all things Ireland!
---
WE ARE GOING TO IRELAND WITH FR. SEAN DONOVAN AND THERE ARE STILL A FEW SPOTS LEFT! JOIN US -
MORE DETAILS HERE
.
---
About our drink:
Glendalough Distillery 7 year old Mizunara Finish Single Malt Irish Whiskey Glendalough's Mizunara 7-year single malt is vivid, but delicate with seamless depth. It is vibrant, fruity, and floral on the nose, enjoying a luxuriously smooth mouthfeel with notes of dark chocolate orange, sandalwood and cinnamon synonymous with Mizunara whiskeys. This unique whiskey benefits from an exceptionally long finish of toasted oak and oriental spices, with the dark chocolate lingering even longer.
N/A
About the Topic:
What should you say (or not say!) at an Irish pub? What was the relationship of Protestants and Catholics in the early 1900's? How has that shaped the way Ireland is today? We have one of our favorite guests on The Catholic Man Show this week, Fr. Sean Donovan to talk about this and our upcoming pilgrimage to Ireland.
[youtube https://www.youtube.com/watch?v=iEn79V1Zdiw]
---
This episode is sponsored by:
We point out what companies, organizations and charities are aligned with Christian Values, and which are not, so you can make morally informed decisions on what to do with your capital.
Use promo code TCMS2022 for a 1 month free subscription.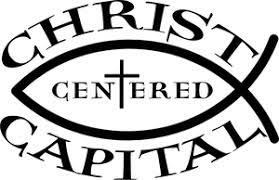 ---
---
TIME CODES: If this is your first time listening to The Catholic Man Show, we do 3 things almost every episode:1.) Open, review, and enjoy a man beverage – Minutes 1-12.2.) Highlight a man gear – Minutes 12-24.3.) Have a manly conversation – Minutes 24-48If you haven't listened to The Catholic Man Show before, check out our previous episodes 
here
. Subscribe to our 
 YouTube channel
 to watch past episodes.
---
Want to help The Catholic Man Show?
By giving us a rating on 
iTunes, it helps others find the show.
Want to say up with The Catholic Man Show? Sign up for our mailing list: 
Click Here
Looking for a prayer to pray with your wife? 
Check this blog out.
Are you getting our emails? Sign up for our newsletter where we give you all bacon content – never spam. 
SIGN UP HERE: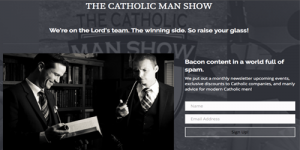 ---
If you enjoyed this episode of The Catholic Man Show and are looking to protect your family from the dangers of the internet, go to 
Covenant Eyes
 and use promo code "Catholicman" for a 30-day free trial of keeping your family safe.
It's getting colder outside – time to get your TCMS stocking cap!