Your Learning Curve Never Sounded So Good
The Panel:
Trevor Martin began his career in the Automotive Aftermarket 37 years ago. Trevor is the President of Vaca Valley Auto Parts, a family owned company that has been in business since 1974. During his time at Vaca Valley, he has worked in every position from stocking shelf's, delivery driver, counter, outside sales and now President.
Trevor currently serves on the Federated Board of Governors, Federated C0-MAN council, Solano Community College Automotive Advisory Board, and is a past AWDA Board of Governor.
Trevor is married to Paula and has three children, Jenna, Zoe, and Zane. When he is not participating in his children's sports and activities, he enjoys water skiing, snow skiing and being with friends.
Bradley J. Hartline was born and raised in Boyertown, PA where he attended school graduating from Boyertown Area Senior High School in 1978.  He subsequently attended Ursinus College (Collegeville, PA) graduating in 1982 with a bachelors degree in Economics and Business Administration with a minor in Psychology.
Immediately following graduation Brad went to work for Big A Auto Parts – at the time the second largest auto parts distributor in the country.  He began as a management trainee for his first year of employment. During that year he learned the basics of operating a parts store and began honing his managerial skills.  In 1983, he assumed the responsibility of managing a store in Gilbertsville, PA. Operating a store forged the foundation of his future in the auto parts industry. Two years later he was promoted to operations manager for Big A Auto Parts' Pennsylvania store chain.  In that position, he developed a "big picture" view of operating businesses. In 1986 he transferred to the distribution center side of the business (APS – Big A Auto Parts' corporate identity) where he spent 18 months in sales as an Account Executive. The job entailed selling to and working with privately owned Big A stores.  This gave him additional exposure to how small businesses operated versus a corporate environment. Again, this would lend itself towards what was yet to come in his career. In 1988 Brad was appointed Assistant General Manager of the Pennsylvania store chain returning to his roots. After two years in that position, he became the General Manager, a position he held until he left Big A in 1997.  As General Manager he had full responsibility for as many as 20 stores during his term. The experience was invaluable.
Upon leaving Big A (they were on the brink of bankruptcy and ultimate liquidation) he joined Parts America – a Sears company and division of Western Auto.  Brad was hired with the intent of becoming a Territory Manager (same as a General Manager with Big A), but a twist of fate would guide me to my first store ownership.  Less than a year after beginning with Parts America (acting as a recruiter in the HR department) he received a phone call from a former Big A co-worker. He had left the corporate Big A to buy his own stores.  He was looking for a new partner to replace his retiring partner at Pottsville Auto Parts – a two-store business. He jumped at the opportunity and, in January of 1999, he was suddenly an entrepreneur! Two years later he joined the partnership at Hyde Villa Auto Parts in Reading, PA adding to my responsibilities.  Ironically, these were formerly Big A stores in my chain. I was, therefore, familiar with the operations at both companies and even rejoined some former co-workers and employees. At the onset of my ownership, Big A was still supplying our stores but the company was at the end of its corporate life. To supply our stores we started a co-op warehouse through a Pronto affiliation under the corporate name of Bellcow, Inc.  After three years we sold the warehouse to NAPA and began our long and still existing affiliation with the distribution giant. Bellcow was relocated and retained on a smaller scale distributing primarily batteries and commodities. He obtained ownership in Bellcow with two partners in 2009. In addition to the warehouse, Bellcow owns a NAPA store in Mahanoy City, PA. In all, his five operations – run by him with his partners – employ about 60 people and have collective sales of about $20M.  It is challenging and consuming operating multiple companies and locations, but it is also very rewarding. Looking back, he wouldn't change his path!
On the personal side, He has been married for 35 years to his college sweetheart, Stephanie, an English teacher.  They have two grown children – Emily, a dietitian, and Alex, a social worker. They live just outside of Reading, PA about 20 miles from where he was raised.
Mark Stabelfeldt has spent most of his working life in the automotive repair and automotive aftermarket industry. He got his start in this industry by partnering with his father acquiring a bankrupt auto repair business in 1997 in his hometown in the great state of WI. As Mark and his father worked to turnaround the repair business he relied heavily on the local automotive parts supplier. As a Service Advisor Mark quickly became a certified Bumper to Bumper Auto Repair facility which gave him access to training for him and his technicians. In less than 8 months Mark's repair business became the #1 customer of his local Bumper to Bumper auto parts supplier. In fact, the better the relationship got the stronger each business became.
After turning around the repair business Mark left WI and headed for the East Coast where in the summer of 2003, he landed with Gates Corporation as a factory Heating and Cooling representative calling on NAPA Jobbers in VA and MD. Mark leaned on his past experience running his shop to grow sales through partnering with Installer customers, helping them to grow their business. Mark was promoted several times achieving Regional Manager with Gates Corp, managing a team and responsible for 267 NAPA Auto Parts stores in the Mid-Atlantic Region (VA, MD, DE, PA and NJ). While with Gates Mark won numerous sales awards; Factory Rep of the Year, Top 8 in sales multiple years, #1 in sales and others.
Mark left Gates in the summer of 2015 and joined Fairfax Auto Parts, a locally owned 14 store NAPA Auto Parts group located in Northern VA, as their first Sales Manager. Mark was hired to manage the Outside Sales Team of 9 and worked closely with their 14 store managers. In the summer of 2017 Mark and his wife relocated to Gilbert, AZ. Mark continues to work for Fairfax Auto Parts in operations.
Throughout his career Mark has made being a partner and problem solver with his customers a priority, growing not only his sales but that of his customers and making life-long friends along the way.
KEY TALKING POINTS, a 'Suppliers Perspective
Our customers need hot shot delivery

E-Commerce makes pricing transparent

Suppliers realize they need to be competitive, however they don't believe price is the ultimate differentiator because of availability, speed of delivery, service, people, training among others.

Communication is the key to a strong business relationship

Most supplier customers are not shy and will share what they see so that the supplier understands the marketplace and issues to help them run a better business. Therefore relationship is key.

Warranty and labor claims is a big issue.

They are asking for help on the complexity of repairs.

Don't hesitate to use the manufacturers hotline for support regarding a warranty/diagnosis problem.

Training must be provided however a decent turnout is a factor for some training. The best shops always have people in the seats. The marginal shops don't see the value of training.

Getting a shop to participate in training opens their eyes to the value of training and how it can help them in their business.

Some of the best techs resit learning new things. Change is tough for many.

The tech savvy customers

Should warranty/alleged warranty part return be shared with the service professional so they can see their rate against their purchases. This can spot a deficiency in a techs performance or a training gap or both.

This group is sharing the challenges that exist at their level of running a business from cost of inventory creep because of new returns because shop buys everything needed for a job, just in case. Warranty issues and cost of hot shot delivery. Theses should be shared both ways.

Part availability creates loyalty. Challenge is right part at right time is a big challenge for distributors/jobbers.

They feel that their brick and mortar stores continue to have a competitive advantage over E-Com. There is an insulation to the fact that the service professional need today's parts.

Survivorship in the distribution business is to pay attention to the needs of the future vehicles. The product mix will change in the next 10-15 years. Consolidation in both levels of the industry will continue to put pressure on running a better business and partnering with each other.

Sales people are problem solvers and relationship builders today. They follow up on warranty and support the success of their business. The key is to build trust.

Brad says that training class options are being presented to their top customers for the next year.

Trend as the suppliers see it:

Technician shortage

Dealers advertising all makes all models

Service professionals asking where to find people

Working with high-school and post-secondary institutions

Consolidation will create opportunities and make some shops stronger.

Help the jobber know your delivery need. If urgent let them know, If no rush, let them know. The biggest cost of a supplier is their cost of delivery. Help them out either on the phone or when doing business with E-Com.

Having a professional counter staff is another differentiator even with a lot of volume coming through in E-Com.

Some younger shop owners are starting to build bonds and a partnership with the local jobber/distributor. Once they understand the value provided they will come over from buying from E-Com only suppliers because of the value provided.
Resources:
A special thanks to Trevor Martin, Brad Hartline and Mark Stabelfeldt for their contribution to the aftermarket.
Books Page HERE
Leave me an honest review on iTunes. Your ratings and reviews really help and I read each one of them.
Facebook Twitter Linked In Email
---
This episode is brought to you by Jasper Engines & Transmissions. When a car's engine or transmission fails, it's

not the end of the road. A remanufactured drivetrain product from Jasper Engines & Transmissions will give your car a new lease on life. JASPER has over 2000 Associates, three manufacturing facilities, two distribution centers, and 45 branch offices across the country. They're all working to produce, transport and deliver the perfect product. That's what they do best… keep customers happy. Visit jasperengines.com
---
RepairPal. Many of our industry's high-quality shops have gone through an evaluation with an independent automotive team to ensure their techs are trained, they use the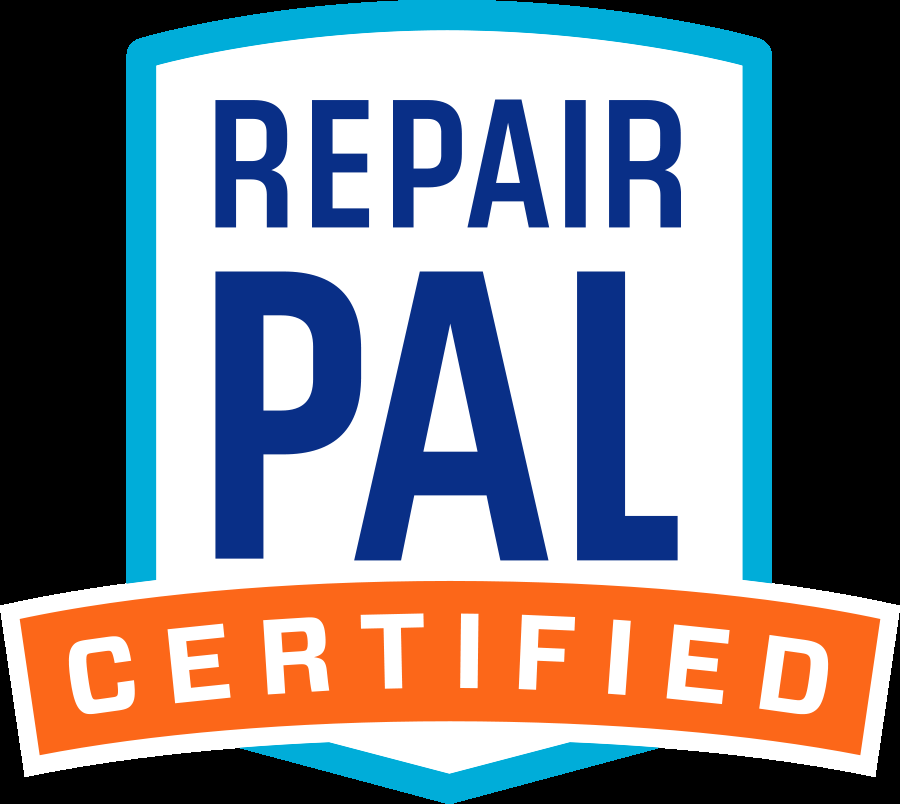 right tools, and their customers are happy. In fact, over 2,200 repair shops have met these requirements, have become RepairPal Certified and are getting new customers every month.
Why has the number of RepairPal Certified shops grown so much? These shops are proud to have passed the certification and value the new customers they're getting, both from the 5 million monthly visitors to RepairPal.com and their partnerships with CarMax and USAA. Certified shops can cancel at any time, so RepairPal works hard to produce value for them. Learn more at repairpal.com/shops to learn more.