The Panel:
Kim Walker from Shop Marketing Pros is a social media expert. Kim's experience includes a school counselor and teacher. Her
husband Brian, started his own shop while he was a Mercedes technician in North Carolina. Then asked Kim to leave her school job and join his service business. Then for specific reasons left to go

back home to Louisiana. It was almost destiny that they engaged with Shop Marketing Pros. As a former shop owner, Kim's advice and expertise on social media is perfectly matched because she's been there and done that.
She is on the Car Care Council's Women's Board, an ATI and Management Success Graduate, and their shop was a Motor Age Top Shop winner two years in a row. Their shop experience is without question, so when she talks about social media as it relates to the automotive service professional, she has the experience that matters. Look for Kim's other episodes HERE.
Tom Lambert, owner of Shadetree Automotive. Tom Lambert got his start right at home. His dad and uncles always had projects going on in the home garage. During the summer vacation, his dad would have Tom remove engines from the vehicles that were being sent to the local machine shop for rebuilding.
In the past three and a half years, Tom and his dad have made strategic adjustments in the business. They are now a $2.5 million dollar a year shop with 10% annual growth and profitability. They continue to improve every day. Tom says he has the best team and a strong culture. In January 2017 Tom bought his dad completely out of the business.
Tom struggled for many years because he had lost his passion for the auto industry. After receiving all the guidance and coaching over the past few years, he is rejuvenated and has more passion than ever and is currently doing everything he can to pay it forward to other local shop owners. Tom's previous episodes HERE.
AJ Nealey got the mechanical bug at a young age playing with Legos. The bug quickly escalated to wrenching on his own car in high school, to his first full-time job as a technician and also to a racing career.
He started Nealey Auto Service, Edgewater, MD, out of his one bay garage in 2011 after his racing career came to an end. After he married his wife, Stephanie, in 2014. AJ and Stephanie decided to focus all energy and resources to grow Nealey Auto Service. It all started with taking RLO Training's Guerilla Shop Management course. Since then, they have grown to a 9 bay facility with 8 employees and have increased sales a total of 1172% since then. Listen to AJ's previous episodes HERE.
Key Talking Points:
Allow your story to be your story. No shame.
Understand your problem and admit it
Don't get behind on taxes.
Debt Snowball - Dave Ramsey's Financial Peace University
Make the hard decisions. Downsizing may be a gift.
There is always a way out. It might not be the most pleasant.
Really know your financial numbers
Really know the difference between your management numbers and your ownership numbers (understand the balance sheet)
Goal setting around $$ in the bank and debt reduction rather than income.
You can get into debt because of the lack of clear goals and plans.
Be sure you have a good CPA
Have a smart board of directors. For many in the industry, their 20 group serves this purpose of accountability and comparison
Why did you get into debt in the first place?
"Profit First" banking as a tool to help with debt reduction
Proper forecasting is crucial with good/better/best scenarios
Increased sales can help your expense issues if you are controlling your expenses Increased revenue will still not always fix an expense issue...but only enhance it. Don't spend the increased gross margin dollars
We tend to spend money we have available but is allocated to other obligations especially if all the monies are in one bank account
Sometimes we need to make lifestyle changes that fix our bad habits
Just because you have a business doesn't allow you to swipe your credit card anytime you want
Shop owners need to remember to be nice to themselves. Quit pricing not to be profitable.
Some of your fires may not be fires if you put some thought to it.
Resources:
A special thanks to Kim Walker, Tom Lambert, and AJ Nealy for their contribution to the aftermarket.
Books Page HERE
Leave me an honest review on iTunes. Your ratings and reviews really help and I read each one of them.
Facebook Twitter Linked In Email
Subscribe to a mobile listening app HERE.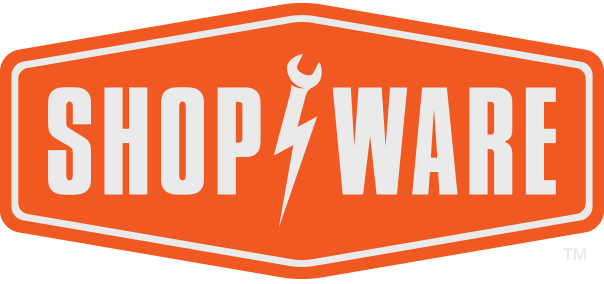 This episode is brought to you by Shop-Ware Shop Management. It's time to run your business at its fullest potential with the industry's leading technology. Shop-Ware Shop Management will increase your efficiency with lightning-fast workflows, help your staff capture more sales every day, and create very happy customers who promote your business. Shops running Shop-Ware have More Time and generate More Profit—join them! Schedule a free live demonstration and find out how 30 minutes can transform your shop at shop-ware.com

This episode is brought to you by Jasper Engines & Transmissions. When a car's engine or transmission fails, it's not the end of the road. A re-manufactured drive-train product from Jasper Engines & Transmissions will give your car a new lease on life. JASPER has over 2000 Associates, three manufacturing facilities, two distribution centers, and 45 branch offices across the country. They're all working to produce, transport and deliver the perfect product. That's what they do best… keep customers happy. Visit jasperengines.com