Shownotes
ISACROSSFITTER & Healthy Lifestyle Co-Hosting:
Part of my ISACROSSFITTER online community, our co-host today is a "Difference Maker", proud husband and father of 4 children. He believes that we each have one life, and we leave one legacy behind. Be the difference maker in other people's lives. A Real Estate Broker for 20+ years, CrossFit Box Owner 2.5 Years, Scot was born in Washington, DC. raised in nearby Maryland. He moved to NC in 2011 to be near Duke Hospital for his daughter's ancillary medical care from 9 open heart surgeries. Billy 25, Tori 23, Carly 16, Zoe 13 and Scot's wife Sara. He's not just an Isagenix user and CrossFitter, he's looking to expand his healthy lifestyle choices by learning more about NSNG as well.
[caption id="attachment_7017" align="aligncenter" width="1024"] Willie Parker aka Fast-Willie of the NFL[/caption]
We each have one life, and we leave one legacy behind. - Scot Aubinoe
On This Episode You Will Hear:
[spp-timestamp time="00:45"] Introducing Scot Aubinoe from our ISACROSSFITTER Facebook community.
[spp-timestamp time="02:30"] Struggling as a nibbler and a grazer.
[spp-timestamp time="03:45"] Hydrating like crazy, big Nalgene bottle fan, carrying plenty of water in the car at all times.
[spp-timestamp time="04:30"] Missing the high of being new, living lethargic and then putting the nutrient dense healthy products in our bodies.
[spp-timestamp time="05:05"] Scot hates the term diet, we learn about his own journey and entrance into Isagenix. He had fallen off the clean eating consistency and just loves the meal shakes and how easy it is to hit them twice a day.
[spp-timestamp time="06:30"] Now trying to get away from the grains consumption and how hard it will be to make that transition.
[spp-timestamp time="35:00"] This is for anyone, doesn't matter if you're a Shakeology person, etc. It's about building healthy lifestyle choices that are maintainable. It's all a transformation and life cycle, you're in for a freakin rollercoaster ride.
[spp-timestamp time="08:05"] Scot didn't reach out to me to talk about Isagenix, he wanted to learn more about NSNG, the No Sugar No Grains lifestyle. We haven't discussed this heavily in the ISACROSSFITTER online community.
[spp-timestamp time="09:29"] French-Pressing my Isagenix Coffee while on recording this podcast, also shown on the YouTube video of this episode. A fun and shameless plug. We should not be using questionable toxic coffees in plastic Keurig cups that get superheated and then release more toxins into the coffee we drink.
[spp-timestamp time="10:55"] Scot has been putting off knee surgery. He's now scheduled for May 10th to go in and get a full knee replacement. If you're already being held back by an injury then stop waiting and just get the healing started, stop procrastinating.
[spp-timestamp time="12:15"] He wants to be healthy and fit by the time he turns 60 and 70 years old so he can enjoy his active lifestyle with his children and family. It's all about quality of life besides just being a healthy CrossFit Box Owner.
[spp-timestamp time="13:15"] "People Need to Have a Clear WHY." That why will change depending on what we are focusing on but it's got to be a powerful WHY.
[spp-timestamp time="14:00"] Scot shares something powerful about his WHY and his daughter which brought their family to Raleigh, NC in 2011. His daughter has had 9 open heart surgeries.
[spp-timestamp time="15:15"] Back during their daughter's surgeries, Scot and his wife had turned to chainsmoking to cope, at a rate of a pack a day.
[spp-timestamp time="18:35"] Nurses Circadium Rhythm's are a mess due to the stress of the job and the crazy hours.
[spp-timestamp time="19:05"] You have to pick one area of your life to focus on first to ensure some success.
[spp-timestamp time="22:40"] Scot has a new nickname for me, Mitty as in Walter Mitty from the movie "The Secret Life of Walter Mitty". It's a great movie, we both agree that it's it's so inspirational! Let's all pull our heads out of our asses and improve our life!
[spp-timestamp time="24:00"] Establish a strong WHY! If you have the strong why, no matter what you do!
[spp-timestamp time="25:05"] What's Your Why website.
[spp-timestamp time="26:20"] Vinnie Tortorich owns the trademark NSNG, wrote the book Fitness Confidential and hosts the podcast Fitness Confidential.
[spp-timestamp time="29:55"] Confirming how Scot and I met online years ago because of our ISACROSSFITTER community on Facebook that's over 4,000 strong now in 2017.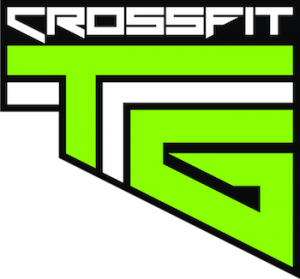 [spp-timestamp time=":55"] Scot launching his own 45-day challenge called Lean Clean TTG Machine at CrossFitTTG.com, which also can be found through "Get Fit Raleigh".
[spp-timestamp time="32:45"] Quick business tip: Get quality detail into a podcast's show notes online to help the SEO growth of the co-host or guest of the show. This is why it's valuable to get onto other podcast shows.
[spp-timestamp time="33:10"] You don't have to be in great shape to come to learn CrossFit. Check your ego at the door, you're going to sweat and it's going to be challenging.
[spp-timestamp time="36:45"] Jennifer Washburn of CrossFit Adoration has also had 2 major knee surgeries. Scot wants to connect!
[spp-timestamp time="38:415"] Scot's years of knee problems stem back to a car accident where he rolled over a Toyota Land Cruiser after a tire blowing out. He was one of the first metal femur surgeries for his leg.
[spp-timestamp time="40:15"] The importance of our healthy bone marrow which is essential for life. Donate blood every 8 weeks to maintain health, it's like giving yourself an oil change.
[spp-timestamp time="41:45"] Scot's struggles for improving his mobility and range of motion which is why he's going for the knee surgery. His inability to break parallel depth in a squat position.
[spp-timestamp time="43:35"] Scot's a different kind of a fire-breather, he wants to be healthy, he doesn't want to go to the CrossFit Games.
[spp-timestamp time="45:00"] Why go to events.
[spp-timestamp time="45:45"] Scot's wife being very competitive and a "Fire Breather" along with their head coach, "JUICE". Juice and Scot opened this box together. Juice was an All-American football player for Virginia Tech. He's a fire breather and is passionate about CrossFit, completing two-a-day workouts.
[spp-timestamp time="47:50"] How Scott Mulvaney met Sherry Catlin in 2010 and found Isagenix. Sherry and her husband were teaching a class on Toxicology of the Body at a Personal Training Certifications event in Boston, MA.
[spp-timestamp time="51:00"] 1-day detox vs a 2-day fasting detox, inflammation weight, moving forward beyond that first 30 days of successful weight loss.
[spp-timestamp time="52:30"] Why you need to plan a full rest day is highly beneficial during a major fasting, detoxification focused day.
[spp-timestamp time="53:35"] Discussing our episode with Dr. Jack Kruse on how he's a Mito-Hacker which is way beyond a biohacker. It's all about the Mitochondrial Health of our bodies at the cellular level.
[spp-timestamp time="54:15"] Allowing proper Rest & Recovery, something that many people in our CrossFit world are guilty of lacking. The hero complex of, "oh yeah! I'm working out 6 days a week."
[spp-timestamp time="56:35"] Hooked on Ionix Supreme and how travel-friendly it can be for a much needed Travel-Friendly Superfoods lifestyle enhancement.
[spp-timestamp time="57:30"] Scot's site the Inside Out Health Lounge and you can't out train a bad diet.
[spp-timestamp time="01:00:03"] Even Team Isagenix plays at a different level than we do. Scott guarantees that our pro-level athletes and Olympians play at a different level with their rest, recovery, and circadian rhythms.
[spp-timestamp time="01:01:40"] Leptin and Ghrelin hormonal fluctuations and how they lead to weight loss and weight gain. Our brains are hooked on those sugars, we need to smooth out those hormonal fluctuations throughout the day. How eating an entire banana has too much sugar in one dose at a time for an average person.
[spp-timestamp time="01:02:55"] Scott orders his olive oil straight from Italy so it's pure. Only the best comes from Villa Cappelli. He does shots of it daily and if you want 10% off to try it, use our discount code FUEL at checkout. Visit livethefuel.com/resources This code is available to all listeners not just members in our ISACROSSFITTER community.
[spp-timestamp time="01:05:15"] Scot asks your host, Scott, what his toughest grain was to eliminate from his diet. Avocadoes, bunless burgers, and going from beer to red wine for NSNG Lifestyle. Grains relating to inflammation, knee pain from hiking as a firefighter, and more.
[spp-timestamp time="01:11:25"] Scott's first detox and how he got his body healthy enough to start talking to him again. Get your body to talk to you and start telling you what's working and what's not.
[spp-timestamp time="01:13:00"] How the government saved farming many years ago and now still makes money on grain production. Which is why our food pyramid is still backwards and we're still promoting an incorrect message of "healthy grains". We need to "Flip the Food Pyramid" for improved health.
[spp-timestamp time="01:15:00"] Flashback to DocBeast a local ER Doctor who agreed that doctors don't have time to study nutrition. How an average MD doctor education only gets you 1 hour of nutrition-related education.
[spp-timestamp time="01:21:25"] Final Word
We each have one life, and we leave one legacy behind. - Scot Aubinoe
[spp-tweet tweet="45-day Challenge, Lean Clean TTG Machine @CrossFitTTG @LIVETHEFUEL"]
[youtube https://www.youtube.com/watch?v=uwEmVbS42B4]
Links and Resources
People Mentioned
Final Words
Focus on your why. Follow your heart, your passion, and who you are. Cleansing and detoxifying our body is the step to getting healthy so you can fulfill and live to be apart of your why. Make your why, why you exist. His other purpose, is to share this with his sister, who's also a Cancer survivor
Action Steps
Please Submit an iTunes Show Rating & Review, we need more reviews to increase our ranking and appearance. We love 5 Stars!
Join THE FUEL TANK our community on Facebook! – "You are the average of the five people you spend the most time with." ~ Quote by Jim Rohn
Be sure to check out our Resources and a reminder to "Keep Living The Fired Up Epic Life everyone!" #livethefuel