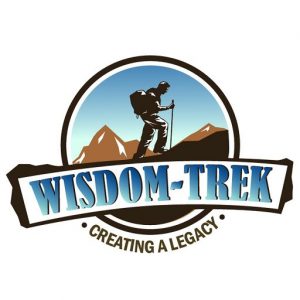 Wisdom-Trek / Creating a Legacy
Welcome to Day 608 of our Wisdom-Trek, and thank you for joining me.
This is Guthrie Chamberlain, Your Guide to Wisdom
Developing a Sense of Urgency

Thank you for joining us for our 5 days per week wisdom and legacy building podcast. This is Day 608 of our trek, and today is Philosophy Friday. Every Friday we will ponder some of the basic truths and mysteries of life and how they can impact us in creating our living legacy. Currently, we are on an extended multi-week trek as we explore the teachings from some of my virtual mentors, such as Jim Rohn, Zig Ziglar, and Earl Nightingale.
The core of our current trek is based primarily on Jim Rohn's book The Five Major Pieces to the Life Puzzle. I have learned a considerable amount from reading and re-reading this book on my own trek of life, and I trust that it will benefit you also. Keeping with the continuity of Wisdom-Trek, I have adapted it to The Five Trails on Life's Trek.
We are broadcasting from our studio at The Big House in Marietta, Ohio. It has been a busy week of activities with both work and the additional responsibilities surrounding Hazel's leukemia treatments and testing. I was able to invest Wednesday with our grandson Gideon on a school field trip and assisting him with a school project. It was a great day, and although I had to set aside some work duties, this is the type of focus shifts that I desire in my life as I build a living legacy each day.
As we remain in camp for the next few weeks, we will sit around the campfire and review The Five Trails on Life's Trek that we completed last Friday. I have a sense of urgency in my life to make sure the trails that I trek each day are creating a living legacy for my children, grandchildren, and others that I influence. As we wrap up this series over the next few weeks, it is my desire to pass on that sense of urgency to you.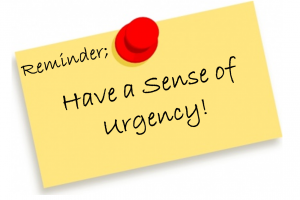 So as we remain at camp, let us ponder and consider the…
The Five Trails on Life's Trek – Conclusion (1)
As we begin our conclusion, as a reminder, our overall extended trek covered these five trails:
Philosophy
Attitude
Activity
Results
Lifestyle
1. Developing a Sense of Urgency
In summarizing all that we have shared during the past few months on our Philosophy Friday series, perhaps it would be accurate to say that our ultimate success or failure depends on three fundamental things:
What you know
How you feel about what you know
What you do with, and about, all that you feel and all that you know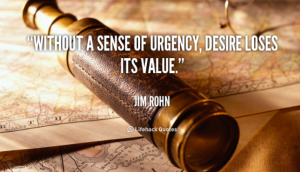 There is another fundamental that must be mastered if you are truly serious about making meaningful changes in your life. This last fundamental is where all the individual trails that we have traveled merge into your cohesive life trek.
You see, it is quite possible that even after applying all of the principles I have taught for these many weeks, you could still fall far short of your objectives. Despite all of your efforts to refine your philosophy, to develop an attitude that is conducive to success, to work harder on yourself, to study your results, and to live a more unique lifestyle, all that you dream of becoming, seeing, having and experiencing may still elude you.
Why would you, if you are serious about making these important changes, still be wandering around in circles rather than moving ahead? Why would you, if you are planting the seeds, fail to reap a bountiful harvest? It boils down to…
2. The Human Comfort Zone
Perhaps part of the answer to these questions may be that it is because you already have so much that you tend to settle for so little. Just about everyone has a place to live, a mobile phone, a television, a car, and some source of income. You have clothes to wear and food to eat. With your basic needs taken care of, you drift into a dangerous place called "the comfort zone." You lack either the sense of overwhelming desperation or the incredible force of inspiration to drive you into the marketplace. You might often wish for more. You might frequently desire more. So it boils down to this…You have neither a burning need nor a burning desire to do what it takes to have more.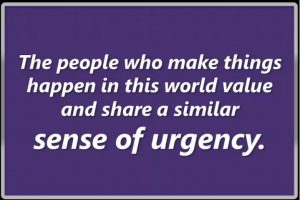 The most dangerous aspect of the comfort zone is that it seems to affect your hearing. The more comfortable you are, the more oblivious you become to the sound of the ticking clock. In your mind, there always seems to be so much time ahead of you. You unwittingly squander the present moment. You use it for entertaining yourself rather than for preparing yourself.
If you live in the comfort zone, you may have developed a strange philosophy about human immortality. You say to yourself, "I have all of the time I need to carve out my personal success story. There's always tomorrow. There's always next week, next month, and next year. There is no real cause for concern. There is no real need to do anything about changing right now. After all, it won't always be the way it is now. By this time next year, things will be different for me."
So for now – for this moment and for this day – you are full of good intentions about improving your circumstances, and you remain content with things as they are. Today will be a day for relaxation, or for making more plans, or watching a little TV, or for spending a few more minutes/hours surfing the internet, or for gathering strength for the new offensive against mediocrity that will begin tomorrow.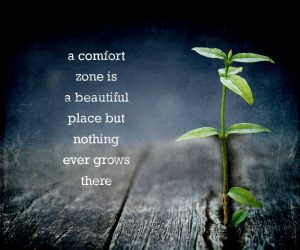 Again you say to yourself, "Tomorrow I will get up early, and stay up late, and invest all my talent and resources for the purpose of making a dramatic change in my life."  If this describes you, you are a person with good intentions but no sense of urgency. It is so easy to rationalize like this: "I read three books last month, so I think I'll take this month off.  I worked hard this week, so I think I'll just relax tomorrow. I should probably make that call today … but what's another day? Tomorrow will do." We all fall into these sticky traps that mire us in the muck of the present moment. Remember we discussed before, "Small errors in judgment, repeated every day…" Where does it leave you and what will be the result?
The book of Proverbs is chock full of precepts that can help you along your trek of life. Here are a couple:
Proverbs 13:4 – Lazy people want much but get little, but those who work hard will prosper.
Proverbs 21:5 – Good planning and hard work lead to prosperity, but hasty shortcuts lead to poverty.
We are deliberately taking our trek slowly on The Five Trails on Life's Trek as we remain in camp for a few weeks and ponder all that we have explored. Today we reviewed the reason that we need to generate a sense of urgency because it is so easy to get stuck in our comfort zone. We learned that small errors in judgment repeated every day will have serious consequences.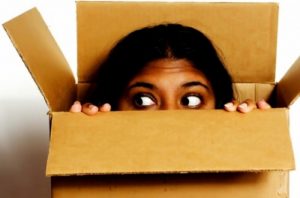 On our next Philosophy Friday we will continue to invest time back at camp around our campfire as we summarize The Five Trails on Life's Trek and focus on "Today Is Yesterday's Tomorrow."
So join us next Friday for these additional insights. I know you will find these insights interesting and profitable in living a rich and satisfying life. Our next trek is on Monday, and we will finish our series called The Tools in Gramps' Backpack where we will equip you with the tools needed to impact the lives of others. So encourage your friends and family to join us and then come along on Monday for another day of our Wisdom-Trek, Creating a Legacy.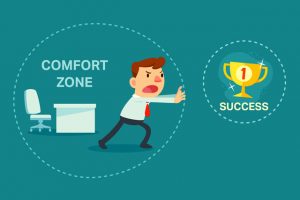 If you would like to listen to any of our past treks or read the Wisdom Journal, they are available at Wisdom-Trek.com. You can also subscribe at iTunes or Google Play so that each day's trek will be downloaded automatically.
Thank you so much for allowing me to be your guide, mentor, and most of all your friend as I serve you through the Wisdom-Trek podcast and journal.
As we take this trek of life together, let us always:
Live Abundantly (Fully)
Love Unconditionally
Listen Intentionally
Learn Continuously
Lend to others Generously
Lead with Integrity
Leave a Living Legacy Each Day
This is Guthrie Chamberlain reminding you to Keep Moving Forward, Enjoy Your Journey, and Create a Great Day Every Day! See you on Monday!