Wisdom-Trek / Creating a Legacy
Welcome to Day 588 of our Wisdom-Trek, and thank you for joining me.
This is Guthrie Chamberlain, Your Guide to Wisdom
Lifestyle Is Not Determined by Money

Thank you for joining us for our 5 days per week wisdom and legacy building podcast. This is Day 588 of our trek, and today is Philosophy Friday. Every Friday we will ponder some of the basic truths and mysteries of life, and how they can impact us in creating our living legacy.
Currently, we are on an extended multi-week trek as we explore the teachings from some of my virtual mentors such as Jim Rohn, Zig Ziglar, and Earl Nightingale. The core of our current trek is based primarily on Jim Rohn's book The Five Major Pieces to the Life Puzzle.  I have learned a considerable amount from reading and re-reading this book on my own trek of life, and I trust that it will benefit you also. Keeping with the continuity of Wisdom-Trek, I have adapted it to The Five Trails on Life's Trek.
We are broadcasting from our studio at The Big House in Marietta, Ohio. When this trek is originally aired, I will be finishing up another week in Arizona working with our partners on the Mesa construction project. Hopefully, we will have prepared the budget and contract for Phase II of the project. Although Phase I extended out much longer and had cost overruns that we were not expecting, we hope that the experiences and lessons learned will allow Phase II to run much smoother and to be much more profitable.
I should get back to Marietta late Saturday, and then I have the privilege of speaking at Putnam Church again as our pastor will be on vacation this week. I will be speaking on Conquering Your Giants.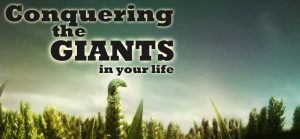 Although we do have a varied and interesting life, we deal with the same challenges and fears that everyone deals with. If we do not conquer them, those fears become giants that can overwhelm and defeat us, making our impact on our world minimized. Victories and defeats make up the lifestyle that we live.
As we continue on our extended trek today, we are hiking on our 5th trail which is The Trail of Lifestyle. Today we will explore what lifestyle is not, and also some elements of what makes up a balanced lifestyle. If you have missed the past few Philosophy Friday treks, it would be good to go back and review them to get caught up on our progress so far. We have a lot of ground to cover today, so let's break camp and begin the fifth trail of this extended trek as we cover…
The Five Trails on Life's Trek – Lifestyle Part (2)
As a reminder, our overall extended trek covers these five trails:
Philosophy

Attitude

Activity

Results

Lifestyle
1. Lifestyle Is Not an Amount
Culture is not an amount. Sophistication is not an amount. Neither is lifestyle. They are arts to be practiced by those who wish for more of a rich and satisfying life. To become the masters of these arts, the practice must begin with what you currently have.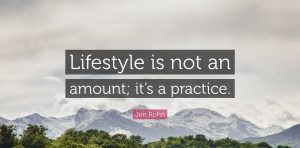 Each of us, regardless of our circumstances, can begin the art of practiced sophistication any time we choose. For example, we are all familiar with the process of tipping those who provide us with service in a restaurant. Few of us know the origin and purpose of leaving a tip. The word "tip" is an abbreviation of the phrase "To Insure Promptness." To insure promptness implies that the gratuity should be given before we receive the service, not after.
An example of the sophisticated approach to dining out is to take aside the person who will be serving us and present the tip in advance of the service we seek, not after. If this were practiced, the level of service would be well above average. To add to the uniqueness of the act, you might also combine some rather uncommon words with your unique gesture such as, "My guests tonight are very special and I want to give them the best possible experience. I would like for you to make sure that they are well taken care of, so here is something special for you."
This brief moment of conversation combined with the small amount of money that would be required will work wonders. It will be especially effective if the words are spoken with sincerity and accentuated with a warm smile. That is what sophistication is all about – finding simple ways to live uniquely. Anyone can do it. It's easy to do.
It is also easy not to do. It is easy to eat the meal, tolerate poor service, become angry, and ruin the special occasion by not doing the small but special things in an extraordinary way.
To obtain a good lifestyle is really nothing more than the art of doing ordinary things extraordinarily well. It isn't getting up from the meal, and because of the poor service, tossing two-dollars on the table and glaring at the waiter on the way out the door. Imagine the effect that such unsophisticated conduct would have on those you had hoped to impress. It would convert a potentially memorable event into a nightmare, and all because of the missed opportunity of taking a brief moment – and investing a few extra dollars – to insure promptness.
You must learn to invest small sums in a tasteful manner before you can ever hope to master the art of handling major expenditures with sophistication.
2. Lifestyle Is a Reflection of Who and What We Are
Our lifestyle communicates a clear message about who we are and how we think. Lifestyle is where we go, what we do, and how we feel once we are there. Lifestyle is how we dress, what we drive, and the type of entertainment we choose to enjoy. Lifestyle is a mixture of substance as well as style, refinement as well as intellect, and emotional control in times of challenge as well as emotional release in times of joy and happiness.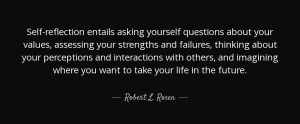 Successful people and those in serious pursuit of success tend to communicate the level of sophistication and intelligence they have managed to acquire. How they conduct themselves leaves little doubt about their intensity for personal development and for personal achievement.
Everything about you is sending a message to others about your level of intensity as well. The things you do, the things you say, and even your appearance is suggestive of an inner attitude about life. If you are investing more money on donuts than you do on books, that suggests something about the sincerity of your desire for personal progress.
Whether you invest an evening with your spouse, reading a good book, in front of a computer or TV, playing with your children, or fellowshipping with good friends, lifestyle is a function of attitude and personal values. We can all afford to live a life that is rich and satisfying. It doesn't take more money to change how you live. It takes more deliberate thought and a greater appreciation of the real values in life.
We are deliberately taking our trek slowly on The Five Trails on Life's Trek as we continue our hike today on the Trail of Lifestyle. Today we learned that lifestyle is not an amount but a reflection of who and what we are. How is your lifestyle?
Next Philosophy Friday we will continue on our fifth trail, the Trail of Lifestyle as we learn that lifestyle is something that we must diligently work towards and not a reward for lack of results. So join us next Friday for these additional insights. I know you will find these insights interesting and profitable in living a rich and satisfying life.
Our next trek is on Monday, and we will continue our series called The Tools in Gramps' Backpack where we will equip you with the tools needed to impact the lives of others. So encourage your friends and family to join us and then come along on Monday for another day of our Wisdom-Trek, Creating a Legacy.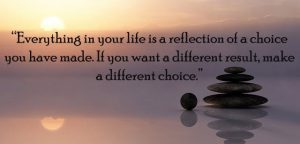 That will finish our trek for today. If you would like to listen to any of the past daily treks or read the daily journal, they are available at Wisdom-Trek.com. You can also subscribe on iTunes and Google Play so that each day's trek will be downloaded automatically.
Thank you for allowing me to be your guide, mentor, and most of all your friend as I serve you through the Wisdom-Trek podcast and journal.
As we take this trek of life together, let us always:
Live Abundantly (Fully)
Love Unconditionally
Listen Intentionally
Learn Continuously
Lend to others Generously
Lead with Integrity
Leave a Living Legacy Each Day
This is Guthrie Chamberlain reminding you to Keep Moving Forward, Enjoy Your Journey, and Create a Great Day Every Day! See you on Monday!