Wisdom-Trek / Creating a Legacy
Welcome to Day 280 of our Wisdom-Trek, and thank you for joining me.
This is Guthrie Chamberlain, Your Guide to Wisdom
Principles of Spiritual Growth – Purpose #1
Thank you for joining us for our 7 days a week, 7 minutes of wisdom podcast. This is Day 280 of our trek. For the past two days, we hiked the Trail of Acceptance. Today we are heading out on the first part of the 4th trail which is the Trail of Purpose.
This entire 18 trail trek is adapted from a short book called Principles of Spiritual Growth written by Miles J. Stanford. This practical information was instrumental in my spiritual growth as a young man seeking to create and live my legacy. I trust that you will also find this trek valuable in your own life, regardless of your spiritual background or perspective. Each of the trails that we will hike builds on the previous one, so if you miss any of our Wisdom-Trek, please go to Wisdom-Trek.com to listen to them and read the daily journal.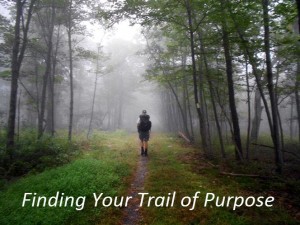 We are recording our podcast from our studio at Home2 in Charlotte, North Carolina. We had the privilege of voting early in the primary elections on Friday. Regardless of your political persuasion, I encourage everyone to invest the time to exercise your right to vote. It is one of the many reasons the U.S. is a great nation.
This weekend we are focused on completing company tax returns for our two companies and a couple of client companies. Once we are done with those, we can then move onto the several personal tax returns that we must do for ourselves and family members. All of our work with clients and family certainly adds to our purpose on this trek of life.
It is now time to break camp for today and head out on a new hike on the Trail of Purpose. This is the 4th of 18 trails which makes up the trek we call…
Principles of Spiritual Growth – Purpose #1
Do you ever wonder what your purpose in life is? I think we all have those thoughts at times. How wonderful and encouraging it is to know that our Heavenly Father has made it crystal clear in His Word exactly what His purpose is for each one of us. During these two days, we will explore His overriding purpose for your personal life.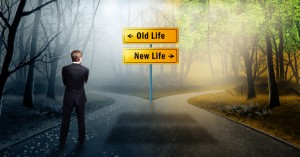 Let's start at the beginning, when man and woman were created. In Genesis 1:26 it tells us that "Then God said, 'Let us make human beings in our image, to be like us…'" The first man and woman, Adam and Eve, were made in God's image in the realm of personality, intellect, emotions, will, and choice. This was so that there could be communion, fellowship, and cooperation between them; with God sovereign and man subject—subject to His will, which is perfect freedom. But, we know that Adam and Eve chose their own way in preference to God's way, relying on themselves only, loving just themselves. As a result, they immediately became self-centered instead of God-centered. They were dead to God, who is the source of all life, dead in trespasses and sins. In this self-centered condition, Genesis 4 and 5 describe how Adam and Eve had children of their own, in their image, including their disobedient character traits. These inherited traits were passed down to all humans from that point forward as mentioned in Ephesians 2:1, "Once you were dead because of your disobedience and your many sins."
Adam and Eve's wrong choices, and by extension our own choices, are not the end of God's story. In ourselves, we have failed to maintain the character of God, so he provided an alternate solution. This is found in Hebrews 1:1-3, "Long ago God spoke many times and in many ways to our ancestors through the prophets. And now in these final days, he has spoken to us through his Son. God promised everything to the Son as an inheritance, and through the Son he created the universe. The Son radiates God's own glory and expresses the very character of God, and he sustains everything by the mighty power of his command. When he had cleansed us from our sins, he sat down in the place of honor at the right hand of the majestic God in heaven."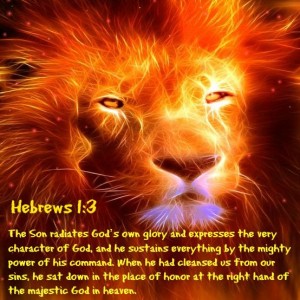 Jesus is the image of God back on earth. 1 Corinthians 15:45 – The Scriptures tell us, "The first man, Adam, became a living person." But the last Adam—that is, Christ—is a life-giving Spirit.
Our natural birth made us members of the fallen, sinful first-Adam race. Our transition from the old sinful race to the new godly race is known as the "new birth."  Romans 5:19 explains this transition, "Because one person disobeyed God, many became sinners. But because one other person obeyed God, many will be made righteous."
Our Heavenly Father is still carrying out His purpose of making man in His image. Although His original purpose is the same, He is not using the original man to bring it about. All is now centered in the Last Adam, our Lord Jesus. As 2 Peter 1:4 puts it, "And because of his glory and excellence, he has given us great and precious promises. These are the promises that enable you to share his divine nature and escape the world's corruption caused by human desires."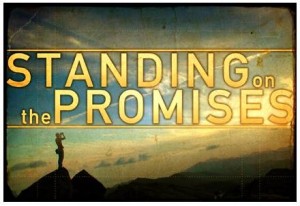 Although God sees us "in Christ" and in right standing before Him, we still have those inherited traits of the first man, but not forever as 1 Corinthians 15:49 explains, "Just as we are now like the earthly man, we will someday be like the heavenly man."
The familiar verse that is often quoted when we hit a rough patch in life and know that God is working through it is Romans 8:28-29,  "And we know that God causes everything to work together for the good of those who love God and are called according to his purpose for them. For God knew his people in advance, and he chose them to become like his Son, so that his Son would be the firstborn among many brothers and sisters."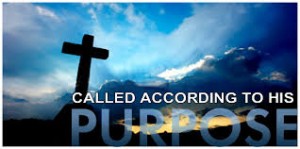 What is God's good purpose for us mentioned in verse 28?  It is explained in verse 29: God's original purpose of making us in His image, which is now centered and expressed in His Son, Christ, who is our life.  Paul compares our spiritual growth to labor pains in Galatians 4:19, "Oh, my dear children! I feel as if I'm going through labor pains for you again, and they will continue until Christ is fully developed in your lives."
The open secret of healthy spiritual growth is to know and settle upon this fact as outlined in Romans 8:28-29. When we see that all things are working together to make us more and more like the Lord Jesus, we will not be frustrated and upset when life's trek is hard, difficult to understand, and often contains an element of death – at least to our old nature. We will be able to rest in our Lord Jesus, have a constant attitude of faith, and say to our Father the words of Jesus in Matthew 6:10, "May your Kingdom come soon. May your will be done on earth, as it is in heaven."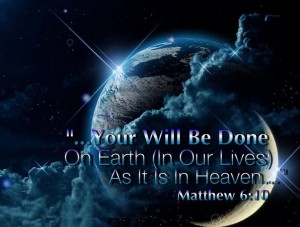 On our trek Principles for Spiritual Growth, today we explored the first part of Trail of Purpose as we learned that our primary purpose is to be made into God's image. On tomorrow's hike, we will take what we explored today and learn how to put it into practice in our daily trek. Every trail that we hike will help us to create and live our legacy each day. So, encourage your friends and family to join us, and then come along tomorrow for another day of our Wisdom-Trek, Creating a Legacy.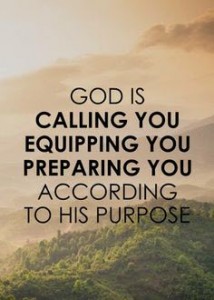 That will finish our podcast for today. As you enjoy your daily dose of wisdom, we ask you to help us grow Wisdom-Trek by sharing with your family and friends through email, Facebook, Twitter, or in person so they can come along with us each day.
The journal for today's trek can be found at Wisdom-Trek.com. Thank you for allowing me to be your guide, mentor, and most of all your friend as I serve you through the Wisdom-Trek podcast and journal each day.
As we take this trek together, let us always:
Live Abundantly (Fully)
Love Unconditionally
Listen Intentionally
Learn Continuously
Lend to others Generously
Lead with Integrity
Leave a Living Legacy Each Day
This is Guthrie Chamberlain reminding you to Keep Moving Forward, Enjoy Your Journey, and Create a Great Day Every Day! See you tomorrow!