AAPEX is co-owned by the Auto Care Association and the Automotive Aftermarket Suppliers Association (AASA), the light vehicle aftermarket division of the Motor & Equipment Manufacturers Association (MEMA).
This interview took place at the Remarkable Results Radio Studio at AAPEX 2017, Tuesday, October 31st, 2017.
Extended Bio's:
Bill Hanvey is president and CEO of the Auto Care Association. Before becoming president and CEO on Dec. 1, 2015, Hanvey served as senior vice president of the Automotive Aftermarket Suppliers Association (AASA) since 2012.
At AASA, he managed their headquarters operations while advocating for North American parts manufacturers to the auto care industry, federal and state government agencies, and the business community. Hanvey has spent his entire 25+ year career in the aftermarket. After earning his bachelor's in mass communications and PR at St. Bonaventure University, Hanvey began his career with extensive field sales experience and increasing management roles at Tenneco Automotive. Hanvey then became the marketing director, FleetPride, where he developed and executed a strategic marketing plan integrating 37 separately-owned companies into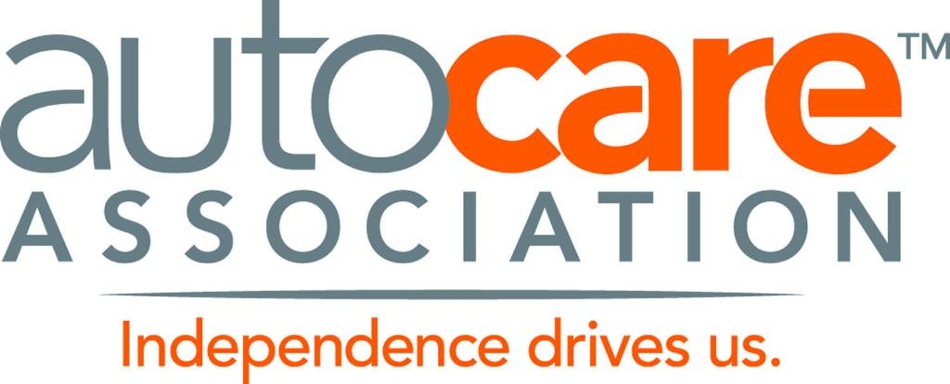 what is now the largest independent heavy duty parts distributor.
Hanvey went on to become VP, marketing, Dorman Products, Inc., leading creative and data services, trade marketing and product communications, doubling sales of "OE dealer exclusive" parts, automotive hardware and brake parts sold under the Dorman brand. Hanvey then became VP, sales and marketing, Schaeffler Group USA, leading the North American aftermarket team while developing and implementing a new company strategic direction, transitioning its sales and product focus from co-man to direct sales.
Hanvey served as chairman of the Auto Care Association Marketing andCommunications Committee from 2009-2012, and has participated in the "Be Car Care Aware" consumer education campaign. As staff liaison for the Brake Manufacturers Council, Hanvey worked with the Auto Care Association on the Memorandum of Understanding (MOU) with the Environmental Protection Agency (EPA) that seeks to reduce the content of copper in brake pads, and also coordinated with the association on the operation of the Automotive Specialty Products Alliance (ASPA).
Bill Hanvey was awarded the Northwood University Educator of the Year Award in 2014, and served as keynote speaker at the 2012 and 2015 Alliance Annual Group meetings and the 2010 and 2014 Babcox Executive Forums. Hanvey served on the board of directors of the Automotive Communications Council in 2008, and participated in the Right Management Executive Training Program in 2011.
Bill Long, MAAP, is President and Chief Operating Officer Automotive Aftermarket Suppliers Association (AASA), the light vehicle aftermarket division of the Motor & Equipment Manufacturers Association (MEMA).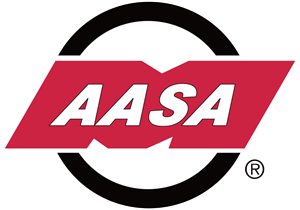 Bill Long joined AASA in July of 2012 as executive vice president and was named president and chief operating officer in November of 2012. In September of 2015 Bill was named Executive Vice President Government Affairs for MEMA in addition to his role as AASA president.
Long is a respected and highly recognized industry leader with more than 30 years of light vehicle and heavy-duty aftermarket supplier experience. Before joining AASA in 2012, Long served as president of Long Strategies LLC and as managing partner of BC Partners LLC, providing business improvement strategies and marketing leadership services to the automotive aftermarket industry since October 2009. Prior to this, he served as executive vice president, North American Operations, Proliance International Inc., a market-leading heat exchange and temperature control manufacturer.
Bill is most recognized for his 25 years at Echlin/Dana's Engine Management Division, where he led the company's NAPA Echlin and Borg-Warner business; Beck/Arnley WorldParts; Ristance wire and Cable; and Accel, Hurst and Mr. Gasket business units and brands.
Long is well known in motorsports circles, where he served as a corporate officer for NASCAR in Daytona Beach and as a top executive for the IndyCar Series and the Indianapolis Motor Speedway, responsible for driving growth and relevance.
Long currently serves on the board of the National Automotive Service Task Force (NASTF), the Northwood University Automotive Aftermarket Advisory Board and the Automotive Aftermarket Charitable Foundation Board. Long is also a past chairman of the National Car Care Council.
Mr. Long was awarded the prestigious MEMA Triangle Award 1999 and Northwood University's Automotive Aftermarket Management Education Award in 2000, both recognizing his work legislative and regulatory initiatives in educating federal lawmakers on issues concerning the industry's access to vehicle on-board diagnostics and repair information, which has helped the suppliers and the industry in retaining the ability to participate on a level playing field.
Talking points:
AAPEX is a celebration of the evolution of the 100-year-old aftermarket.
What is the theme of AAPEX?  "You will grow your business."
Primary Focus is to find new products/suppliers and learn.
Get a nugget of wisdom or two to help run your business more effectively.

AAPEX EDU, Mobility Park, Tech Talk.

Senior executive's, who attend AAPEX, want to talk to the service professional.
Everyone competes on a daily basis but in whole everyone is wanting to help elevate the industry.
Mobility Park was new at AAPEX 2017.

Demonstrate the newest technology.

Shop owners get firsthand experience in terms of new diagnostic procedures and tools.
Demonstrating electric vehicles.
Many high-tech systems on vehicles today are being developed by many of the manufacturers on display at AAPEX.
The aftermarket is a high-tech industry now.

6 Million Jobs (Auto Care 2018 Digital Factbook).
$381 Billion dollar industry (source Auto Care, AASA Channel Forecast Model).
Third in GDP behind health care and construction.
278.6 million registered motor vehicles in the US (source IHS Markit).
218.1M licensed drivers in the US (source IHS Markit).
11.7 years average age of light vehicles in use (source IHS Markit).
59 M vehicles in the 6-10 year old 'sweet spot' (source IHS Markit).
3.2 trillion miles Americans drove in 2016. A record. (source US DOT/Federal Highway Admin).
535,508 individual business in the auto care industry (source Auto Care Factbook).
Vehicles in operation will increase by 10.4% by 2021 (source IHS Markit).

2/3 of people will drive their vehicle until the day it quits (source AutoMD).

Auto Care Industry is a viable technological industry.
New products unveiled to the marketplace for the first time is a highlight at AAPEX.
Service Professional Focus

Service EDU.
With their research, AAPEX discovered the type of training that was needed for service professionals.

Social Media has supported the buzz at AAPEX 2017
Teams that are responsible for AAPEX are motivated, work well together and are not afraid to do new things.
Remarkable Results Radio AAPEX Page
Be socially involved and in touch with the show:
Facebook   Twitter   Linked In   Email
---
This episode is brought to you by Federal-Mogul


Motorparts and Garage Gurus. With brands like Moog, Felpro, Wagner Brake, Champion, Sealed Power, FP Diesel and more, they're the parts techs trust.  For serious technical training and support – online, onsite and on-demand – Garage Gurus is everything you need to know. Find out more at fmmotorparts.com  and fmgaragegurus.com