"The power of the game is that it joins people together. It doesn't matter how rich, how old, how strong, or your nationality. I teach the kids in my academy that golf can do wonders, if you just let it take you there."
Tony Brooks, PGA Legacy Master Professional
Owner
Lion Junior Golf Academy
Diamond Bar, California
If I had only one word to describe Tony Brooks…it would be "contrarian." And that's because my definition of the word contrarian is someone who looks at the world through an unfiltered lens. Contrarians usually have opinions that cut through politics and personal agendas, and that come from the heart. Contrarians are not always interested in achieving a consensus, and are never afraid to rock the boat.  They're more interested in getting to the heart of any matter, uncovering the truth, and finding solutions that work.
Tony Brooks — a man with more than 30,000 LinkedIn followers — is entitled to be a contrarian for two reasons: First….Tony is recognized as a master of his craft. When it comes to golf, he speaks from authority. Secondly…He cares deeply about the game, and about how he uses his craft to benefit people's lives. And we're not talking about lowering handicaps.  One example of that?  The legal name of Tony's company…GOLF, Inc…stands for Game Of Life First, Inc.
Here's a biographical snapshot:
Tony grew up in Johannesburg, South Africa as a 3rd generation golfer. He's played the game since he was 5 years old; and remembers how he was treated as a marginalized junior golfer. Based on that experience, Tony has dedicated his career to ensuring the growth of the game through junior golf. And toward that end, ​​for the past 13 years Tony has been the owner of the Lion Junior Golf Academy in Diamond Bar California, which is located east of Los Angeles.
Prior to that, Tony worked as a golf professional at a number of California golf facilities, including the famed Riviera Country Club in Pacific Palisades, Mission Viejo Country Club, and Black Gold Golf Club in Yorba Linda. He has also served as a Director of Instruction for the PGA Tour.
Notably, Tony is one of around 375 PGA Master Professionals in the country, which represents around 1% of the current PGA membership. The PGA of America created its Master Professional program in 1969 for PGA members who wanted to pursue the highest level of golf education possible. Tony's specialty for his Masters program was teaching and instruction.
Tony has a long list of other professional certifications and recognitions. Last year, for example, he was a recipient of the Golf Range Association of America's "Top 50 in the U.S. Growth of the Game" Awards. He also is a GolfTIPS National Magazine Junior Academy contributor.
Show Highlights: 
Tony's journey from South Africa to the Lion Junior Golf Academy in California
The basis for Tony's love / hate relationship with the PGA
How golf professionals are unwittingly devaluing their knowledge and lowering the demand for their services
The story behind Tony's application to become a member of the LPGA
The meaning of "dot days," and the impact they can have on a person's life
Tony's outlook for the future growth of golf in America: who will win and who will lose
Why Tony donates 20% of his firm's net profits to a South African charity
How a conversation with Dr. Tim Somerville of the Professional Golfers Career College changed Tony's life forever
Tony's personal connection with Lee Trevino when he was 18 years-old
The two times that Tony tried to become a PGA Tour professional, and why he failed
Notable Quotes: 
On the future of the golf industry: "The golf business needs to wake up.  Those that do wake up will stay in business and make a good living for themselves. Importantly, millennials are the future of the game, and the golf industry needs to figure out how they think, and what they want."
On the leadership of the PGA: "Most PGA members don't make a lot of money. They do what they do based on their love for the game. To keep them, things need to change at the PGA. For example, they could have easily beaten TopGolf to that market, but they didn't have the foresight to see that opportunity. They're stuck in their traditional ways."
On online golf instruction: "There is a place for online instruction, but online tips do not address the need for personalization…I stopped writing articles for magazines because I felt that I was doing a disservice to people by offering them tips that probably wouldn't work for them, because the game is so personal. People need to work with an instructor to figure out what works for them."
On working with kids: "Adults are often needy and theoretical, and mull over every direction they're given. I'm not a shrink; I just want to help people play better golf. Kids are easier to teach and more fun to work with, which makes time go much faster. We only work with families that want to make a commitment to golf, and to stick with it for a while. So junior golf is not only more fun for me, it also provides greater job security."
On the educational system: "I failed in school because I was a daydreamer. I was able to do the work, but wasn't interesting or fun for me. Teachers need to find out what makes students tick.  Genuine wisdom that you need to survive in life is very different from regurgitating facts."
On finding a career in golf: "My biggest advice is to stay away from big corporations.. They will bleed you, and when you have nothing left to give, they'll replace you with someone they can hire cheaper. Do it yourself. Don't be afraid to make that commitment. There are plenty of opportunities."
Resources: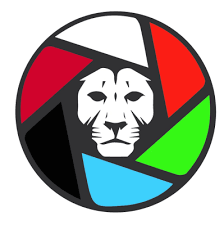 Lion Junior Golf Academy (LJGA) website: https://www.liongolfacademy.com/
LJGA Facebook page: https://www.facebook.com/lionjuniorgolf/
Tony's LinkedIn Profile:linkedin.com/in/anthony-b-78446b114
Tony's wife Etsy Shop: H2O Kreations

20% of LJGA's net profits, plus a 50/50 adoption program with EPEC Junior Clubs, are donated to "Heal the Hood" in South Africa — a charity for underprivileged children.