"IT HAD A COMPLETELY DIFFERENT SOUND, AND WENT STRAIGHT AS A BULLET. I THOUGHT SOMEONE ELSE ON THE RANGE HAD HIT THAT GOLF BALL."
[caption id="attachment_2984" align="alignleft" width="300"] David with golfing legend Lee Trevino.[/caption]
David Lee
Golf Instructor / Father of Gravity Golf
Greenville, South Carolina
In any type of profession, there are individuals who are not always in the spotlight, but who are very well-known and recognized by the insiders of that profession, as being the most reliable sources of information and guidance.
They are the voices of authority who the very best in that business or field of study often turn to for guidance and inspiration. They are the pro's pros. The trusted advisors. The "Yodas" who have the wisdom, earned over many years, necessary to tell successful people what they are doing wrong, and how fix it.
Over the past 40 years, David Lee has earned that reputation and that level of respect in the world of golf. But don't take my word for it. Here are some quotes from three golfing legends:
Lee Trevino once said that "David Lee would be the only guy I trust."
Jack Nicklaus gave his personal endorsement and full support for David's unique teaching method...which David calls "Gravity Golf."
Here are just a few highlight's of David's career.
He's been named as a Top 100 Golf Instructor 12 times by Golf Magazine
He played on the PGA Tour for 4 years, before an injury forced him to leave
He has worked with more than 30 well-known PGA Tour professionals
In addition to writing a book of his own, he's been featured on ESPN, in Golf Digest, Golf Week and Golf Magazine
He is the founder of Gravity Golf Schools, which have taken players from beginner to competitive level golf in one year
And if that's not enough, David is a featured speaker at all types of event, including three neuroscience conventions
In fact, David's extensive studies in physics and physiology nearly led to his nomination for a Nobel prize in both of those scientific disciples.
Based on his unique swing theory, David and his son Daniel continue to conduct Gravity Golf schools around the country, and offer a wide range of in-person and online instruction.
Show Highlights:
Why moving the ball with your body mass, instead of your muscle, is the key to a consistent golf swing
How a mistake in his plan to become a golf architect caused him to become a golf professional
When he finally discovered that he had stumbled upon the move to the ball that Jack Nicklaus was using in his swing
How a misdiagnosed hand injury caused total loss of function; and how it was cured by a change in diet
Why it's so difficult to get PGA Tour players to change their swings
The causes and cure for the dreaded putting "yips"
Why laying down a club for alignment is of no value
The reason why Ben Hogan would send members of Colonial Country Club to David for instruction
Notable Quotes:
On the start of his golf career: "My grandfather, who was a golf fanatic, got me started when I was 4 years old, swinging a club in his living room. He taught me using "Ben Hogan's Five Fundamental of Modern Golf," when it was a series in Sports Illustrated, before it was a book."
On his golfing hero: "Arnold Palmer, who was 14 years my senior, was like a god to me. Everything that he radiated made me think 'I want to be like you.'"
On his PGA Tour experience: "It was tough back then, entering as a PGA member. There would sometimes be 200 guys competing on a Monday for 4 openings in that week's tournament."
On discovering the "Gravity Golf" swing: "It was the first time in my life when my core mass beat my arms to the golf ball. It had a completely different sound and went straight as a bullet. I thought someone else on the range had hit the golf ball."
On why it took so long to refine his swing theory: "I could see that there was a different timing in Jack Nicklaus' swing, but it took me a long time to discover the "counter fall." I could not see was that he deflected to an off-vertical position before he dropped his hands to start his downswing."
On why he started his Gravity Golf movement: "In golf, there are a lot of different ways to get the job done. But in my opinion, no one had yet discovered the ideal manner to get the job done."
On why golf is such a hard game to master: Golf is difficult because people can look at a golf swing and not distinguish between the art and the science of that swing. That's why the game has been a mystery for more than 500 years.
Resources: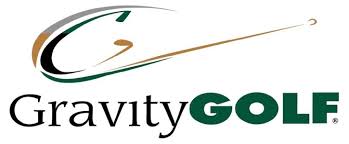 David Lee's Gravity Golf Website www.gravitygolf.com