On this week's Industrial Talk we're onsite at IoT Solutions World Congress and talking to Daniel Spahr, COO with Stream Analyze about "Data Analytics and the power of the Edge". Get the answers to your "Edge" questions along with Daniel's unique insight on the "How" on this Industrial Talk interview!
Finally, get your exclusive free access to the Industrial Academy and a series on "Why You Need To Podcast" for Greater Success in 2022. All links designed for keeping you current in this rapidly changing Industrial Market. Learn! Grow! Enjoy!
DANIEL SPAHR'S CONTACT INFORMATION:
Personal LinkedIn: https://www.linkedin.com/in/daniel-spahr-435a793/
Company LinkedIn: https://www.linkedin.com/company/stream-analyze/
Company Website: https://streamanalyze.com/
PODCAST VIDEO:
https://youtu.be/8vd_ZVvfqAQ
THE STRATEGIC REASON "WHY YOU NEED TO PODCAST":
OTHER GREAT INDUSTRIAL RESOURCES:
NEOM: https://www.neom.com/en-us
Hitachi Vantara: https://www.hitachivantara.com/en-us/home.html
Industrial Marketing Solutions: https://industrialtalk.com/industrial-marketing/
Industrial Academy: https://industrialtalk.com/industrial-academy/
Industrial Dojo: https://industrialtalk.com/industrial_dojo/
We the 15: https://www.wethe15.org/
YOUR INDUSTRIAL DIGITAL TOOLBOX:
LifterLMS: Get One Month Free for $1 – https://lifterlms.com/
Active Campaign: Active Campaign Link
Social Jukebox: https://www.socialjukebox.com/
Industrial Academy (One Month Free Access And One Free License For Future Industrial Leader):
Business Beatitude the Book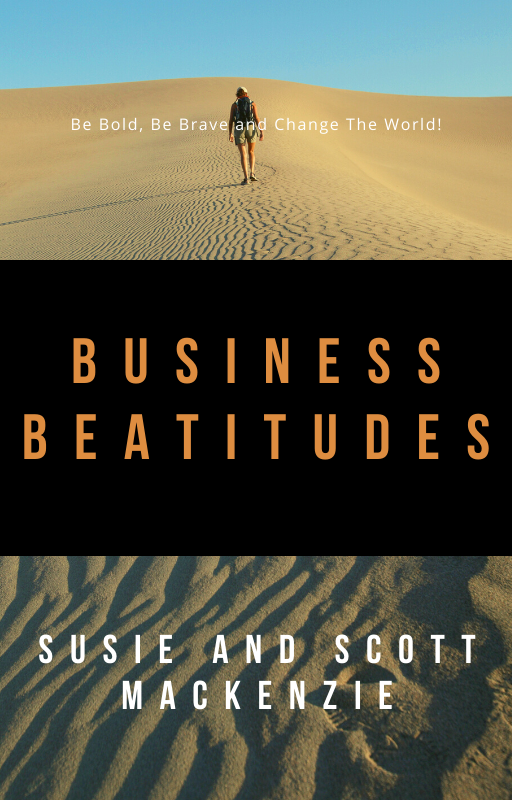 Do you desire a more joy-filled, deeply-enduring sense of accomplishment and success? Live your business the way you want to live with the BUSINESS BEATITUDES...The Bridge connecting sacrifice to success. YOU NEED THE BUSINESS BEATITUDES!
TAP INTO YOUR INDUSTRIAL SOUL, RESERVE YOUR COPY NOW! BE BOLD. BE BRAVE. DARE GREATLY AND CHANGE THE WORLD. GET THE BUSINESS BEATITUDES!
Reserve My Copy and My 25% Discount
PODCAST TRANSCRIPT:
SUMMARY KEYWORDS
daniel, cloud, data, device, industrial, analytics, platform, happening, models, firmware update, forklifts, industry, work, conversation, edge, stream, talking, professionals, people, world
00:00
Industrial Talk is brought to you by Arduino the original all in one IoT platform. That's right, go out to arduino.cc. And you will find documentation you will find devices, powerful boards to help you with your digital transformation journey. It's all there, go out to arduino.cc. Find out more see how you can connect with these professionals to help you along with your digital transformation journey. arduino.cc. Also Industry IoT Consortium. At industrial talk, we always talk about education, we always talk about collaboration, we are always talking about innovation. And if you're a business that has any desire to be resilient to the future, you need to be able to educate, collaborate, as well as innovate with other industry professionals. That's a must. Industry IoT Consortium brings that all together, you need to be a part of this community, you need to be connected with these leaders that are all apart the industry IoT consortium, go out to iiconsortium.org. Find out more again, you will not be disappointed. You're just going to be happy. All right. Once again, thank you very much for joining the industrial talk a platform dedicated to you industrial professionals all around the world because you're bold, brave and you dare greatly. They're solving problems and you're making the world a better place. That's why industrial talk is here to celebrate you. All right, we are broadcasting once again from IoT solutions World Congress buzz in the background, we're talking to Daniel Spahr, Stream Analyze and we're talking about edge, thin edge, near edge and everything in between edge. That's what we're talking about. And also I want to make sure that you know that IoT solutions World Congress, the next installment is at the end of January. Put that on your calendar. That's at the end of January 1 part of February. Fabulous, fabulous event. must attend great professionals. All right, once again, Daniel in the hot seat. Enjoy the conversation
02:21
Daniel spires hotseat.
02:24
Hey, it's got pretty good.
02:25
Yeah, that's good. Yeah. Stream Analyze the company. Right. Yep, that's right. See? That's good. You havin a good conference?
02:35
Yeah, it's great. We're at the IIC we got Oh, you
02:39
gotta you're on that. Yeah, we got a bigger place. Yeah,
02:42
we are in the pavilion. Right? It's down there. So that's good.
02:45
I see. I like that. Yeah. It's like if when you come to this conference, compared to other conferences where you gotta go, and that's fine. You can go to special spots and have the conversation. But to be able to have that one location where you can go quickly, it's like speed dating,
03:00
and it's perfect. And then you know, people know where you're at, you'd say we're at di C and they go, okay, cool. I find it. Yeah, rather than say you're at C 123.8, or something like that.
03:11
And you get everybody, gawking around. What's what's, what is it, not watching where they're stepping or anything. All right, for the listeners, give us a little background on who you are.
03:20
My name is Dan Spahr, COO with Stream Analyze. We're a small startup out of Sweden. I've worked 20 plus years in the digital industry as consultant, I've been CEO for a pesca global pest control company, I've worked internationally and nationally and Sweden, but for the last few years at this startup, and, you know, what we do is we sell software, we sell software that you can install on any device, and make it smart.
03:47
I don't understand. So this is I wanted to get you in. I was just gonna say. And now now, now that I have you. All right. So what do you mean by that? Because I know that here at this event. And in manufacturing, and anything that's industry, we're talking about collecting the data, analyzing the data, making decisions from the data so that we can be more tactically focused in our business so that we can make more money, create a business that is resilient, all that good stuff. So how does how does a stream analyze do that?
04:21
Well, you said one thing that I sort of keyed in, you said, collecting data collecting data. So what did you know, it's all about IoT. So you have sensors on your machines or your products, whatever it is, you're collecting all that data, you're trying to get it, you're putting in the cloud, or at least trying to put it in the cloud, and then doing a lot of analytics there. But there's a few things you're not thinking about. One is collecting all that data on the cloud is expensive is excuse me, atll Yeah, it's
04:46
slow and Hell yeah, it's expensive. And I say that it's a podcast FEC
04:54
whatever, anyway, you know, it's really expensive, you know, just transferring that data, but also, you know, Storing it and doing transactions on it. That's one. The other one is latency. So maybe you wanted to make a quick decision about something, getting that up to the cloud take the decision. And actually, that just doesn't work. So what we do is we have a platform that you can install on any device, who does chainsaws, we don't cars, we don't forklifts we've done and gateways, routers, we've been done on MC use on so just on pure silicon. And what that allows you to do is do all that analytics, on the data assets happening on that device. And then you're only sending whatever data you want up to the cloud based on that. So it can be an alarm, or it can be some congestion of data. But you don't have to send everything because the amount of data is being produced. Now it's just growing. And this goes back to you know, what I taught talks about a little bit before we believe that everything will be small devices, machines, things will be smart, driven by AI. But to do that you need to, you know, you need to be able to enable that smartness on there in a good way. And that's not really happening.
06:00
But is that sort of the definition of edge?
06:04
Yes. So part of it, but edge is if you talk edge, some people will say this is it
06:09
I've I've spoke about it. Not me. I've talked to somebody who spoke about it. Yeah, I'm just a conduit.
06:15
Yeah, some some, you know, the broader definition of edge is not cloud. It's anything outside of the cloud is closer to in proximity to where the data is generated. But what we're talking about is thin edge or true edge, you know, where you're almost on the sensor, you're on that device that actually has that sense. So we're really, really out there can be on your mobile phone, it can be on the chainsaw, it can be on the forklift, on the car, we've done a lot of automotive, it's, it's, it's, you know, on the MCU that's connected with with sensors on it. So that's where we reside. And that's where we actually do the analytics. For you know, that data.
06:57
So you do the analytics at that, yeah, that thin, thin edge, whatever you want to go to Edge to edge, it's right there at the device, and you're doing the analytics at that location. And then you're sending
07:11
whatever you need about either, but it could also be adjusted the operator driver, or whatever it is. But it can also be sometimes you have some central cloud unit, or whatever it is that we can do. But it requires connectivity. But that's what that's so we have a generic platform we sometimes joke about it says, well, it's like real time Excel. So you open it, you can make your models whichever way you want. Because we don't provide models, we just plan out a platform to build them and deploy them and have a dialogue with your products.
07:42
Okay. And then in that dialogue, that ability, you're doing the analytics app, at the site at the source, whatever, exactly. And then sending just the the needed notifications to the cloud, which then addresses the cost issue, you're not sending the whole tsunami of data, and you're not an artist, can you? If you're so close to the device, can you set up something that is notify the notification in a quicker you don't have the latency? Know
08:14
Exactly, that's what we're talking about. So you need quick decisions in hard real time we can do that.
08:20
And then send and then send the information that is not really up to the cloud, the things that it
08:26
will say you get an alarm and you want to notify your your your monitoring system or your back end system, we can send that alarm. But we can also send if there's any other data related to that. Some some of our customers would like to know what happened right at the moment. Yeah, that that, that we get this alarm. And we'll just take that data right there and then pass that on. But but in reality, it's our customers are doing this because we've given them a platform to build these models themselves. Without having to be a programmer. I'm sorry,
08:54
because it I call it the and whether it's right or wrong, or I don't know, it's called from my perspective, called the Amazon effect. Because all of a sudden, I'm so impatient. If you give me something that satisfies my question faster. I want that. Yep. That's it. And so it's, it's funny to see the growth of the evolution of the the data coming in, and how people are saying, Oh, no, no, no, just set it up the cloud, we're fine. And then somebody comes to them says, hey, you know, I got that notification. And it's just happened just right there. Well, I want that I want I want faster insights, I want it faster, you know, decision making capabilities. And then that's
09:39
but there isn't there is a problem and getting these kinds of things on to the edge because what often because it's usually you know, you're you're actually down on hardware, and that usually requires embedded solutions in one way, shape, or form. So you're doing firmware updates and things like this. So a lot of the analytics that are happening on devices today, and this is where I started, we'd like to challenge the status quo. If you're building a AI model or TensorFlow model, something like that, then you have to do a firmware update. This is what Tesla does, right? So but it's just like your mobile phone, you need to connect it, you need to have it hooked up, right? You can't touch it and let it be. We don't work that way. And this is a slow, slow process. So let's say you get that onto your device. Yeah. And then then your data scientists say, well, we figured out a better model, we want to update Oh, well, we'll have to bring it into service, we have to or we do a firmware update over the air. It's a bit of a cumbersome process. We install a platform, and then we can update those you can update those models whenever you want. On the fly. Oh, that's one of the benefits.
10:37
See, I love that analogy. Because I am, sadly, I'm impatient.
10:43
Yeah. And this is what we're trying to do. You're speeding up the time to market time.
10:47
And if you can do it without asking me questions, and just do it.
10:52
Yep. Yeah, no, that's exactly. You can just get it updated. Sorry. Done.
10:56
Yeah. And in fact, the conversation doesn't even have to happen. No, it just, it just works. Yep. Yep.
11:04
You can even have your models updated. And you will know it just performing better. You didn't get it? Yeah. Yeah, I didn't even think of that. I thought that was good. Yeah. But it is.
11:13
Because I'm impatient, of course. And so if you don't, and I don't like it, which is sort of odd, sometimes. Conversations. But the reality is, is that it just happens. And that was a value proposition that was brought about by SAS, if I have my, my service in the cloud, then any updates happen up here? But I'm not I'm not, you know, going on prem to, you know, upload changes that are taking place. It just happens. Yeah. And so it's the same thing, but, but even even faster.
11:48
It's kind of like that, yeah, one of the benefits are sort of side of it will be like the secret sauce. And all this is interactivity. So the platform allows, as long as you have some connection, you can have an interactive dialogue with it. So you from your central from the cloud, or for our front end, or whatever you call it. Yeah, you can ask queries to it. Since I said the 111 case we have is with a provider of forklifts. And what they want to do is they want to be able to allow their service organization to use this. So they get an alarm from our, from one of their customers. They are forklifts broken. Now their technician can use the platform to have you know to ask, okay, well, what's wrong? They can ask that they go directly onto the device and get all the sensor data they need for temperature, whatever it is, and say, oh, okay, I need to change this, you know, I need to add order the spare part, or it's a simple fault that the operator can, you know, adjust himself. And this way, they're reducing their costs because they don't have to go on site as much and they'd be much more efficient.
12:44
See, this is this is sort of on list of what we want to challenge. See, I'm an f1. Geek, just in the cars. Yeah, yeah. So but they're able to, through that communication, that ability to speak to the car while it's zipping around the track. And then if there's any issues, they can make those adjustments. There. Yeah. And they're talking just like that forklift analogy. They're repairing it remotely.
13:14
But that's leaving, you know, that's, that's only that's one area that's got it. What's that? I think it's only one that can have it has that right? Yeah, no, that's it. But it's but we're providing this to the industry.
13:27
Yeah. But that's what you need to do. Yep. Because people are getting more and more impatient, because they want their package delivered sooner. And they're just being genetically modified. No. I know I am. I ordered something. And then it went through a different carrier. And it was taking time and I just said, I can't do it. It was like a week. And I'm already tapping my toes. How ridiculous is that? All right. Daniel, how does somebody get a hold of you?
13:55
Well, they can, you know, they can find me on LinkedIn. Yep. They can go onto our website, www streamanalyze.com. That's one way where you mail me Daniel.Spahr@streamanalyze.com.
14:09
That Well, yeah, it works well. And so listener, if you want to get a hold of this gent, don't come to me and say you can't because I'll have all the contact information out on industrial talk. Daniel, you were fantastic. And thank you, Scott. All right. Remember, we were broadcasting from IoT solutions World Congress, it is brought to you by them as well as the industry IoT Consortium. Both organizations, absolutely fantastic. Put this on your bucket list. You get great people like Daniel, if you come to this event, or you know, reach out to him. Thank you again.
14:43
Thank you very much.
14:44
All right. Again, we're gonna have another great conversation shortly. So stay tuned. We will be right back. You're listening to the industrial talk Podcast Network. All right. A hearty thank you to Daniel Spahr and team Stream Analyze for sharing Are there insights and wisdom on all things edge and in between, it was an...