Wisdom-Trek / Creating a Legacy
Welcome to Day 589 of our Wisdom-Trek, and thank you for joining me.
This is Guthrie Chamberlain, Your Guide to Wisdom
Renewal- The Tools in Gramps' Backpack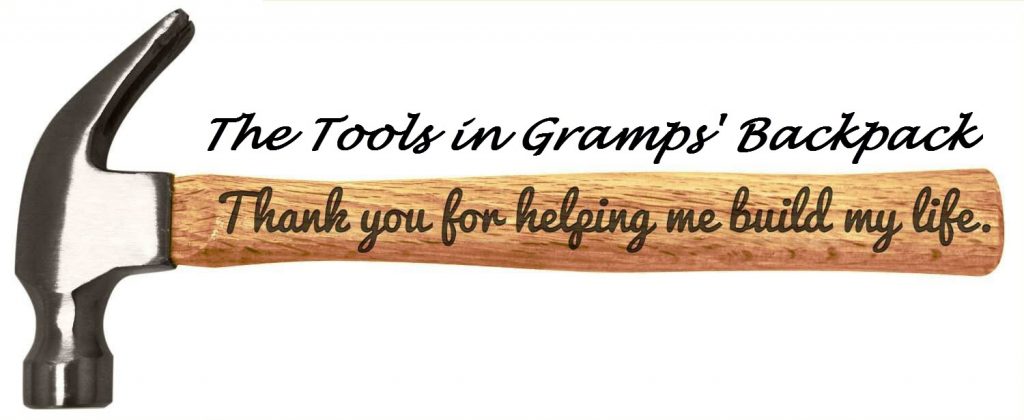 Thank you for joining us for our 5 days per week wisdom and legacy building podcast. This is Day 589 of our trek, and it is Motivation Monday. We are hiking a series of trails called The Tools in Gramps' Backpack. Each Monday for a total of 20 weeks, we will explore a different tool that is needed to motivate and equip parents and grandparents to train their children and grandchildren to be successful on their trek of life. If you don't have children or grandchildren of your own, use these tools to train others that you do influence. Today the 16th tool from Gramps' Backpack is Renewal. 
We are broadcasting from our studio at The Big House in Marietta, Ohio. When this trek is released, I should be back from a week in Arizona and have spoken at church yesterday. I do have to admit, while I love work and enjoy our life, there are times where I desperately need a time of rest and relaxation. I do not do this as often as I should, so it is something that I need to work towards.
Even the most driven and healthy parents and grandparents need a period of R&R and an infusion of God's power. It is also imperative that we teach our children, grandchildren, and others that we mentor how to use the valuable tool of…
Renewal
All of us, even if we are very strong in our faith, occasionally find ourselves running on empty. I know I fall prey to this. The demands of daily life and the stresses that we place on ourselves can drain us of our strength and rob us of the joy that is ours in Christ.
When we find ourselves tired, discouraged, and not wanting to carry on, it is time to stop, maybe even step back for a bit, and determine the source of our situation. As Christ followers, we can also draw strength from God's Word and other Christians to help us recharge our spiritual batteries. God certainly knows our weaknesses and frailties and the Apostle Peter in his 1st letter 5:10 tells us, "In his kindness God called you to share in his eternal glory by means of Christ Jesus. So after you have suffered a little while, he will restore, support, and strengthen you, and he will place you on a firm foundation."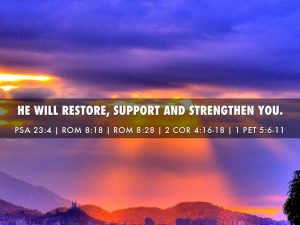 God does intend for us to live a rich and satisfying life. A joyous life filled with abundance and peace. Sometimes, though, joy and peace seem to elude us and feel far away.
When these times cast a shadow on us, and they will occasionally, the first step is to analyze if there are some lifestyle changes that need to be made. Are you involved in too many activities and just stretching yourself too thin? Are you getting adequate sleep, which means at least 6-8 hours on a regular basis? Are you eating healthy, whole foods, and avoiding too much sugar and other highly processed foods? Are you getting regular exercise to improve your strength and cardio?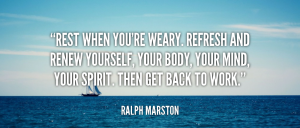 With God's strength, you can make the needed changes in the above list, but there is one other area that you cannot neglect. Especially when you are tired and troubled, turn your heart and mind to God in prayer. When you are weak, weary, and worried, make time to delve deeply into God's Word and His precepts. Allow them to wash through your mind to purify and renew your thinking. When you still need additional strength, call upon fellow Christ followers to help you and support you. When you make these practices habits in your life, you will discover that the Creator of the universe stands with you and will strengthen you when your own strength is too little.

As Christ followers, we have a source of strength that others don't have. Romans 12:2 instructs us, "Don't copy the behavior and customs of this world, but let God transform you into a new person by changing the way you think. Then you will learn to know God's will for you, which is good and pleasing and perfect."
When the pace, the push, the noise, the crowds, and the constant activity are getting to you, it is time to stop the nonsense and find a place of solace to refresh your spirit. Jesus did this often as it says in Luke 5:16, "But Jesus often withdrew to the wilderness for prayer." Jesus still had much work that needed to be accomplished, as there will always be more for us to do. That did not stop Him from a time of renewal.
We can never teach our children, grandchildren, and others that we mentor how to effectively use the tool of renewal unless we know how to use it ourselves. So when you are overwhelmed, worn out, weary, and want to quit, remember the words of the prophet Isaiah [40:28]-31, which is the passage I use for my life verses.
Have you never heard?
Have you never understood?
The Lord is the everlasting God,
the Creator of all the earth.
He never grows weak or weary.
No one can measure the depths of his understanding.
29 He gives power to the weak
and strength to the powerless.
30 Even youths will become weak and tired,
and young men will fall in exhaustion.
31 But those who trust in the Lord will find new strength.
They will soar high on wings like eagles.
They will run and not grow weary.
They will walk and not faint.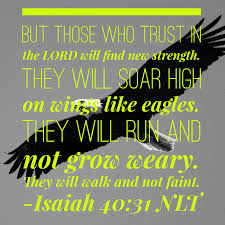 With these thoughts in mind, we will conclude our trek for today and close Gramps' backpack. Before I do, I will pass the tool of Renewal on to you. Once you have this tool in your backpack, it is up to you to learn the practice of regular renewal and teach it to your children, grandchildren, and others that you mentor. It is then that you will realize how to live the rich and satisfying life that is available to each of us.
Next Monday we will investigate the 17th tool in Gramps' backpack, which is Love. On tomorrow's trek, we will explore another wisdom quote. This 3-minute wisdom supplement will assist you in becoming healthy, wealthy, and wise each day. Thank you for joining me on this trek called life. Encourage your friends and family to join us and then come along tomorrow for another day of our Wisdom-Trek, Creating a Legacy.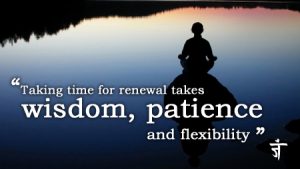 That will finish our trek for today. If you would like to listen to any of the past daily treks or read the daily journal, they are available at Wisdom-Trek.com. You can also subscribe on iTunes and Google Play so that each day's trek will be downloaded automatically.
Thank you for allowing me to be your guide, mentor, and most of all your friend as I serve you through the Wisdom-Trek podcast and journal.
As we take this trek of life together, let us always:
Live Abundantly (Fully)
Love Unconditionally
Listen Intentionally
Learn Continuously
Lend to others Generously
Lead with Integrity
Leave a Living Legacy Each Day
This is Guthrie Chamberlain reminding you to Keep Moving Forward, Enjoy Your Journey, and Create a Great Day Every Day! See you tomorrow!