Wisdom-Trek / Creating a Legacy
Welcome to Day 249 of our Wisdom-Trek, and thank you for joining me.
This is Guthrie Chamberlain, Your Guide to Wisdom
Proverbs

[7:21]

-27 – Another Warning About Immoral Women #4
Thank you for joining us for our 7 days a week, 7 minutes of wisdom podcast. This is Day 249 of our trek, and today we continue to remain at camp as we search for the nuggets of wisdom found in the book of Proverbs. Yesterday we explored Proverbs 7:10-20. Since each day's discussion builds on the previous one, if you miss any of our Wisdom-Trek episodes, please go to Wisdom-Trek.com to listen to them and read the daily journal.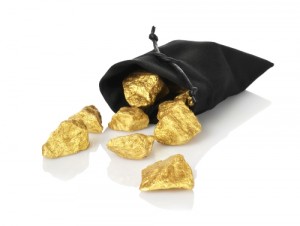 As mentioned on previous days, Paula and I are refining all of these daily concepts along with worksheets for Your Life Plan Blueprint, which we covered in January, into an easy to use workbook. I will let you know when it is complete so that you can download it.
We are recording our podcast from our studio at Home2 in Charlotte, North Carolina. The hours each day just fly by, and before I realize how much time has passed, it is time for me to make dinner. Dinner preparation is a time for me to sort of wind down from the day. I really enjoy preparing dinner, and we do strive to eat healthy each day. It is part of our overall life plan to remain physically, mentally, and spiritually fit for a long time into the future. It does take consistent persistence as we pursue our life purpose to be difference makers in our world. We had our son Fred over for dinner Tuesday evening, and it was a good time to get caught up with his daily life and routines.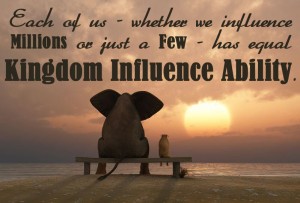 Let's now return to camp for a time of sharing and telling stories around the campfire. The fire dancing off the logs is mesmerizing to me, and it is easy to get lost in my thoughts. As the flames reach for the sky and the smoke is blown back and forth in the light breeze, it reminds me of the story that we will continue with today from Proverbs Chapter 7.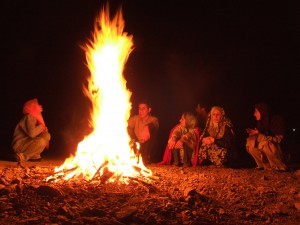 The title of the story we began 3 days ago is…
Another Warning about Immoral Women
Yesterday we left off on our story about a simple, naïve young man who finds himself in the embrace of a beautiful woman who is very convincing. She is dressed seductively and tells this young man that she has prepared her bed specifically just for him. The young man finds himself in this situation because of the choices that he made earlier that evening. He may be thinking that this is where he really desires to be. We are told that he lacks common sense, and certainly he is thinking with his body and not his mind… But, he still has a choice. Does he stay, or does he flee? Let's continue on to see how the story unfolds in Proverbs [7:21]–27. I will break this passage into two sections.
· Chapter 7
Unfortunately, he does not flee as we continue in verse 21-23:
21 So she seduced him with her pretty speech
    and enticed him with her flattery.
22 He followed her at once,
    like an ox going to the slaughter.
He was like a stag caught in a trap,
23     awaiting the arrow that would pierce its heart.
He was like a bird flying into a snare,
    little knowing it would cost him his life.
We see that the naïve young man chose to remain. The woman's seductive, pretty speech was more than he felt he could resist. She enticed him with flattery making him think that he was really something special in her eyes. This reminds me of Proverbs 5:3, "For the lips of an immoral woman are as sweet as honey, and her mouth is smoother than oil." She appeared to be both sweet and smooth.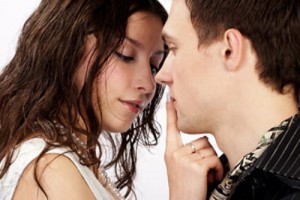 Any time we make unwise choices the outcome of those choices is never what we thought they would be. In this story, we see this simple man lead away for the slaughter, he was caught in her trap and does not realize that it could literally cost him his life. While all sin grieves God, physical or sexual sins seem to have a deeper impact on us. That is because it involves our body, mind, and soul. 1 Corinthians 6:18-20 tells us to, "Run from sexual sin! No other sin so clearly affects the body as this one does. For sexual immorality is a sin against your own body. Don't you realize that your body is the temple of the Holy Spirit, who lives in you and was given to you by God? You do not belong to yourself, for God bought you with a high price. So you must honor God with your body."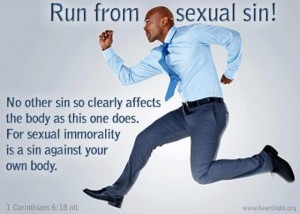 Let's move on to our story to the last four verses of Proverbs 7:
24 So listen to me, my sons,
    and pay attention to my words.
25 Don't let your hearts stray away toward her.
    Don't wander down her wayward path.
26 For she has been the ruin of many;
    many men have been her victims.
27 Her house is the road to the grave.
    Her bedroom is the den of death.
Solomon encourages his sons to pay attention and learn from the story that he shared with them. As we look at verse 25, remember that heart and mind are used interchangeably in the Bible. We see that he first tells them that they must control their minds because that is where sin is always planted first. If they do not control their minds, then their actions will follow…They will end up wandering down her wayward path.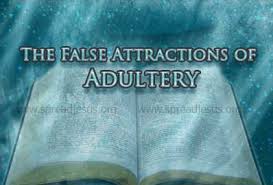 It is very clear here that the naïve young man was not special to her because she has been the ruin of many, many men have been her victims. In fact, her house was the road to the grave, and her bedroom was stacked full of the bodies of men that she had brought down, which brings to mind Proverbs 30:20, "An adulterous woman consumes a man, then wipes her mouth and says, "What's wrong with that?"
Were these men innocent? Absolutely not! If it were not for men's foolish decisions, there would be no prostitution. They are clearly without excuse. Do not ever blame anyone else for your unwise choices and the sin that results.
It all starts with the mind. Philippians 4:8 says, "And now, dear brothers and sisters, one final thing. Fix your thoughts on what is true, and honorable, and right, and pure, and lovely, and admirable. Think about things that are excellent and worthy of praise."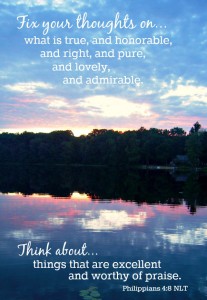 Let this story of the simple, naïve young man, who lacked common sense, teach us the lessons that we need to learn for life. Remember both wise and unwise choices, sin and right living, all stem from what we plant into our mind. Plant good seed, and you will reap a harvest of right living. Tomorrow we will remain in camp and move onto Proverbs Chapter 8 as Wisdom Calls for a Hearing before the court. So, encourage your friends and family to join us and then come along tomorrow for another day of our Wisdom-Trek, Creating a Legacy.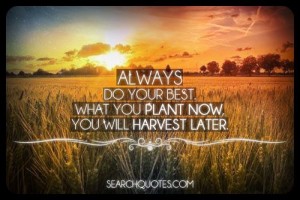 That will finish our podcast for today. As you enjoy your daily dose of wisdom, I encourage you to help us promote Wisdom-Trek in the following four ways:
Leave us feedback about the podcast on Wisdom-Trek.com, so we can continually improve.
On your smartphone, subscribe on iTunes, GooglePlay, Spreaker, Soundcloud or Stitcher, so the podcast will be downloaded to you automatically each day.
On your computer or if you have an iPhone or iPad, leave us a rating and review on iTunes.
Share Wisdom-Trek with your family and friends through email, Facebook, Twitter, or in person so they can come along with us each day.
Thank you for allowing me to be your guide, mentor, and most of all your friend as I serve you through the Wisdom-Trek podcast and journal each day.
As we take this Trek together, let us always:
Live Abundantly (Fully)
Love Unconditionally
Listen Intentionally
Learn Continuously
Lend to others Generously
Lead with Integrity
Leave a Living Legacy Each Day
This is Guthrie Chamberlain reminding you to Keep Moving Forward, Enjoy Your Journey, and Create a Great Day Every Day! See you tomorrow!