On this week's Industrial Talk we're onsite at IoT Solutions World Congress and talking to Matt Hatton, Founding Partner at Transforma Insights about "Latest insights and trends impacting industrial digital transformation, innovation and technology". Get the answers to your "Innovation" questions along with Matt's unique insight on the "How" on this Industrial Talk interview!
Finally, get your exclusive free access to the Industrial Academy and a series on "Why You Need To Podcast" for Greater Success in 2022. All links designed for keeping you current in this rapidly changing Industrial Market. Learn! Grow! Enjoy!
MATT HATTON'S CONTACT INFORMATION:
Personal LinkedIn: https://www.linkedin.com/in/matthatton/
Company LinkedIn: https://www.linkedin.com/company/transforma-insights/
Company Website: https://transformainsights.com/
PODCAST VIDEO:
https://youtu.be/v8BEvnRzvAI
MORE INFORMATION ABOUT MATT:
Who's ticking the boxes of being a Hyperscale IoT Connectivity Provider? - Transforma Insights
Forthcoming webinar: A marriage made on the campus? Developments in 5G and private networks and how they come together. - Reports & Insights (transformainsights.com)
THE STRATEGIC REASON "WHY YOU NEED TO PODCAST":
OTHER GREAT INDUSTRIAL RESOURCES:
NEOM: https://www.neom.com/en-us
Hitachi Vantara: https://www.hitachivantara.com/en-us/home.html
Industrial Marketing Solutions: https://industrialtalk.com/industrial-marketing/
Industrial Academy: https://industrialtalk.com/industrial-academy/
Industrial Dojo: https://industrialtalk.com/industrial_dojo/
We the 15: https://www.wethe15.org/
YOUR INDUSTRIAL DIGITAL TOOLBOX:
LifterLMS: Get One Month Free for $1 – https://lifterlms.com/
Active Campaign: Active Campaign Link
Social Jukebox: https://www.socialjukebox.com/
Industrial Academy (One Month Free Access And One Free License For Future Industrial Leader):
Business Beatitude the Book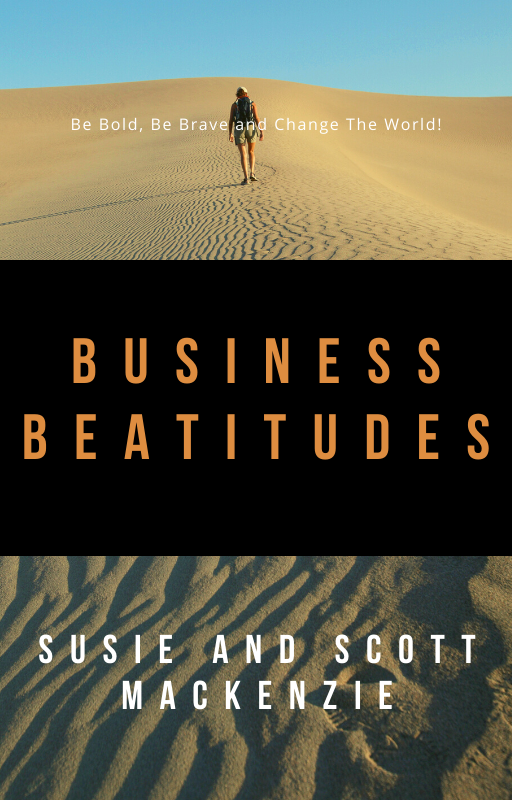 Do you desire a more joy-filled, deeply-enduring sense of accomplishment and success? Live your business the way you want to live with the BUSINESS BEATITUDES...The Bridge connecting sacrifice to success. YOU NEED THE BUSINESS BEATITUDES!
TAP INTO YOUR INDUSTRIAL SOUL, RESERVE YOUR COPY NOW! BE BOLD. BE BRAVE. DARE GREATLY AND CHANGE THE WORLD. GET THE BUSINESS BEATITUDES!
Reserve My Copy and My 25% Discount
PODCAST TRANSCRIPT:
SUMMARY KEYWORDS
iot, technology, metaverse, people, talking, cases, world, matt, insights, device, connected, stack, industrial, connectivity, absolutely, bit, networks, new technologies, industry, exciting
00:00
Industrial Talk is brought to you by Armis. Yes, you were in the digital transformation game. Yes, you need to find trusted companies, trusted individuals to help you along with that journey. The Armis platform delivers complete asset intelligence, you know what that means, insights into your connected assets, you're in the digital transformation game, you have to have that insights into what is connected, go to Armis.com, find out more, you will not be disappointed. Also industry IoT Consortium. At industrial talk, we always talk about education, we always talk about collaboration, we are always talking about innovation. And if you're a business that has any desire to be resilient to the future, you need to be able to educate, collaborate, as well as innovate with other industry professionals. That's a must. Industry IoT consortium brings that all together, you need to be a part of this community, you need to be connected with these leaders that are all apart the industry IoT consortium, go out to ai consortium.org. Find out more, again, you will not be disappointed, you're just going to be happy. All right. Once again, thank you very much for joining in dust real talk. And you will tell by the noise in the background, we were on site on this interview on site at IoT solutions World Congress, you need to put that on your bucket list to attend in 2023. By the way, end of January part of February, Barcelona is the location we're talking to. Matt. Matt. Pretty cool name right, Matt? Matt, and he is the founding partner at transformer insights. And and what's makes transformer insights within a Transforma Insights so interesting is because in this world of digital transformation, you need sort of these Sherpas, these individuals that are really looking at the technology, looking at the analytics associated with it, transformer inside Matt happening to transform it inside are doing that. So once again, you're gonna hear a lot of noise in the background, but don't worry about it. Listen to what Matt has to say. Enjoy the conversation.
02:28
Man, how you doing? Yeah.
02:30
We still in that phase of post lockdown, where we're allowed to say how delighted we are to be back at live events? No, not yet. allowed to do
02:38
that? No, you're still allowed to do this. And you're still okay to chirp on that day. Okay, good.
02:43
Well, I am delighted to have actual FaceTime with people. So my my organization launched in November 2019, we had about three or four months of normality, and then two years of not being able to go anywhere. And so we've we've now just coming out of that, which is to obviously. So
03:01
this is sort of funny, because the way I see it is that every time I came to this event that pre pre COVID, or pre pandemic, or pre whatever, I was always fascinated with the philosophy of Wait, the technology is, is just going faster. And in this two years where we haven't been able to get together, it still happened. But a lot of people just sort of shut down. A lot of companies sort of backed off and there was still this tremendous tsunami of incredible thinking and innovation in proceeding forward. It's amazing.
03:33
IoT has definitely not stood still in the intervening couple years. That's, that's where absolutely sure, in fact, funnily enough, I was talking at an event probably late 2019. And I was saying how it felt like there was a little bit of a slowing down in the market a little bit slowing down the technology developments. Artificial intelligence, or artificial intelligence looks like little AI winters, right, where there's a bit of a lag between the new technology coming in at the adoption. And it takes a little bit of time for it to fed in to make use of the arrival. And I think the same is true that has been true of IoT is there was in the 2010 to 2015 time period, there was a lot of diversity about this platform application with software platforms making it much easier to develop applications. We've got new technologies arising and a whole new set of tools came available. And and then the four or five years that really after that. It was a bit of a bedding in period there was the really exciting and groundbreaking and chattering new technologies that are cropping up, but it seems like we've accelerated back out of that again, last couple of years have been pretty exciting.
04:52
It has and you are you speaking here at this event?
04:56
I am Yes. So I've got a session tomorrow where On talking through our IoT market forecasts, billions of connected this and loosely connected that being in the world. And then in the afternoon, I've got a panel where I talk about innovation, what organizations that are adopting technology needs to do in order to really take advantage of it. What do they need to do with them? It's in the processes with their horizon scanning, know what technology is out there. How do you how do you get to get to grips with that? So that should be pretty, pretty interesting session? Yeah. And
05:30
we start talking about and one of the things and I think this is an important component to consider is, this is all great. We can collect data, right? We can do all of that. And that's all wonderful and dandy, and we can't and and if you're in the data analytics, you have, you have a bright future. But what was interesting, and it's sort of an aha moment, you need to connect it, right? You need to figure out how to connect, it's one thing to stick it out there. But then you need to connect it. What type of technologies are you looking at from a from a connection perspective, and I know that you filled out something, but help the listeners understand, you know, that that low battery type stuff that that other the satellites, what's taking place there, all of that good stuff.
06:13
Yeah, some of the technologies that have, as discussed, accelerated things away in the last few years, there's been a bidding of these low power Wide Area technologies that actually got developed in that sort of 2012 2013. And before kind of kind of timeframe, but we've seen much more rapid takeoff in in Laura land, we've seen narrowband IoT networks being rolled out and cm networks being rolled out by the carriers. Now, that's pretty exciting. Because it brings down the barriers to entry, you've got a device which can operate on a battery for maybe five to 10 years, which opens up use cases that otherwise wouldn't have been addressed. And so that's, that's pretty exciting. Now, and now, these technologies are unashamedly low bandwidth, right? So you might have a few kilobits per second of connectivity out of it. IoT applications, that's absolutely fine. That's all you're all you need. But at the other end of the spectrum, you also got now 5g coming into the, into the IoT space, and they're making a big play for IoT. 5g skeptic, no, no, no, no, no,
07:22
why? Me? I'm not smart enough to be any type of skeptic. I am just fascinated, because people see what I do hear a lot of words, and a lot of words that involve 5g, a lot of words that involve around, you know, data, capturing everything around it, and I'm all fine and dandy. For the 5g conversation. Can you just sort of level set on? Why it's, it's cool tech, and it's going to happen? Why it's
07:52
why it's important. Yeah. Three things really. Okay. One is much, much higher. Right. So you could probably store a gigabit connectivity to an individual device. Now, you may ask, how many IoT devices are going to need that kind of connectivity? The answer is not very many, you're talking about an improve experience for connected car, you might be talking about CCTV cameras, those sorts of very high bandwidth use cases. That's why that's kind of an incremental change on what we've already got a slight slightly better experience in terms of value, how much data you can transfer, then you've got this concept of ultra reliable low latency communications. And the idea there is cut the latency network to allow you to do you might have seen crazy videos of people doing remotely shaving somebody while they're sat up a mountain. Doctors performing remote surgery. Yeah. Now, do we think there's going to be that much demand for that? I that I'm a little bit skeptical about. But it is interesting that you can then support things like augmented reality and virtual reality. You get a lot more capabilities for that. So it becomes an enabling technology for the metaverse. Okay.
09:09
Again, that's a whole nother conversation.
09:12
You've probably eyes glazing over a little bit discussion. The Metaverse kind of interesting.
09:21
Let's just let's you know, let's Let's venture into the moral component of it. There are going to be people that are just theoretically going to get lost in the metaverse. Yeah, yeah, like the human person. For me. I'm not sure if I into that by no means but it's just it's just the way it just
09:37
I agree. But for me, the funny thing about it is we were in the technology sector. And technology sector is generally the supply of the technology, invent new technologies, and then they try and find markets. And they show exactly, exactly that. But with the metaverse, you've got a weird situation where it's demanding. You've got this use case that's being proposed of total immersion, rapid response, very, very rich experience. And the supply side is then suddenly a little bit worried about it, hang on a minute. We didn't invent this, we didn't come up with this thing. It's not, we've got to find the technologies to be able to support that. So for me, that's, that's the interesting aspect of it. I'm not, I'm not entirely convinced about whether we want this thing. But I suspect this thing is coming whether we want it or not as often
10:36
it is, yeah. But when, when you back to what you were talking about latency, and I thought that that's an interesting, somebody chirped about, like autonomous cars, you know, want latency and autonomous cars.
10:50
Correct, because you're crashing into other people. But the thing about autonomous autonomous driving is a bit of a bit of a moot point, because the clues in the name, it's autonomous, you shouldn't need to be connected, to do its thing,
11:04
but you know, they're connected, you know, somebody's gonna say, hi, let me just connect this car.
11:09
Absolutely, it is, and you get a richer experience, and for navigation, and all those sorts of things, it will allow a better experience and a better product, but ultimately, that that car needs to be able to drive itself. So the latency issue actually might not be quite such a significant thing. But you think about factors, when you think about production lines, and you think about the deployments of a lot of private networks. CBRs Spectrum was auctioned in the US quite recently. And so there's been a sMatte of companies rolling out particularly within industrial parts rolling out 5g, mostly to 4g networks, to be honest, because people haven't quite worked out with 5g for, but the 5g is coming. And you can a Matt they're operating with pinpoint accuracy, a set of production facilities that are able to respond, like I say, with milliseconds of delay, and just becomes a more efficient production.
12:06
But the reality is, is that that this genie has been let out of the bottle, we're going to, we're going to, we're going to collect all that data, we need it, we're going to be using satellites, and we're going to be using every means of being able to collect the data, and then we're going to use whatever tools that are available to analyze the data efficiently. And and what I keep on talking is if you if you are a manufacturer, if you are a industrial person, I just don't see any other way around it, you need to be involved, whether you want to or not, it's gonna it's going to demand that you or you're gonna go, you know,
12:48
correct. It's the competitive differentiation with the 21st century. That's it is how I've described it in the past, it really does make that that much of a difference that greater efficiency of operations and process. And so now, there's a lot of hard learnings to be gone through between where we are now. And the point at which every organization becomes an IT organization. And all of the capabilities that have been delivered are actually driving the efficiencies in organizations. But it does come and if you're one of the laggards, you're gonna struggle, you're lose market share, and eventually you're gonna be pushed out of the out of the market. It's, it's inevitable.
13:31
It is, it is. And I think that there are plenty at this particular conference that are pushing the envelope that are constantly discovering new use cases that are that could not have been realized or didn't understand it five years ago.
13:49
So we talked about something called the thin IoT stack. Okay, unexplained.
13:55
Holiday just got to interrupt real quick. I love the fact that there's a whole new lexicon that's always constantly generated. going, oh, there's a new one. Yeah. Now,
14:05
well, we're desperate to come up with any term that will grab the attention, people will hook on to so that's in large bites man listing because we want our baby the thing that we've got to be the one that everybody picks up on, right. So now my, my co founder, Jim Morris actually got got exactly that thing with with the low power Wide Area technology, you'll see a lot of people talking about LP one, he came up with that. I'm, you know, I'm gonna catch up. Now, I've got to try and come up with my own term. So thin IoT is the one I'm trying to push at the moment. But anyway, the principle is,
14:42
obviously that's T I O T.
14:47
So you've got, you've got a stack, you've got an IoT stack, you've got devices, you've got operating systems, you've got middle way you've got connectivity, you've got all of these various different elements of an IoT stack, and over the course As the last mostly of the goes live 10 years, but before that, you've had a gradual refinement each one of them. Okay, so you pick the operating system, you probably got a dozen embedded operating systems operating system, specifically designed with IoT constrained environments in mind. And that reduces the barriers to entry. Same with the low power technologies that I talked about earlier, reduces the barriers to entry and reduces the complexity of deploying. And it's, as you go through this stack, as you get more efficiencies in all of these different elements, the hardware, the software, the connectivity, and so forth. It opens up new use...