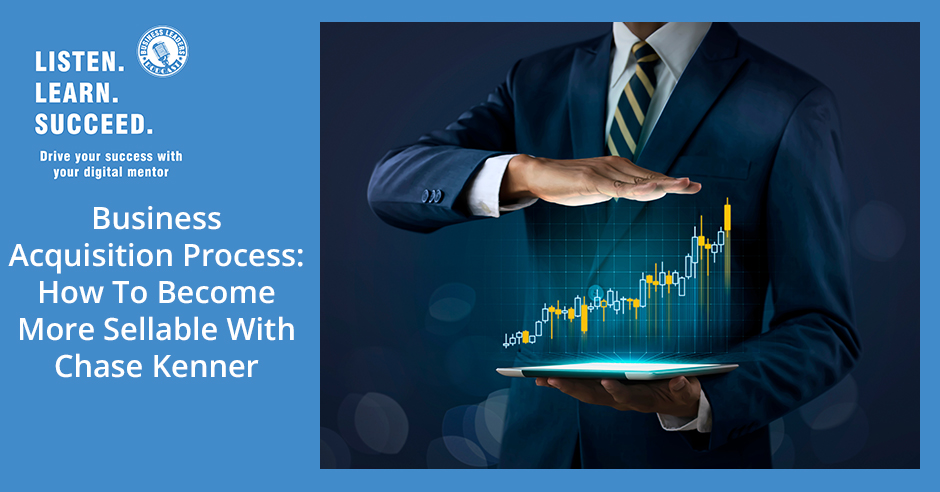 Selling an entire business or company is, without a doubt, daunting for the owner. However, with the right people to help execute this process, the business acquisition process can be quite successful. Today, Bob Roark interviews Chase Kenner, an Associate Broker with Raincatcher and a certified financial planner, about how his company proceeds with their process of helping companies become more sellable. He also discusses the importance of educating clients on what it takes to sell a business every step of the way, along with setting realistic expectations and client red flags.
---
Watch the episode here:
[embed]https://www.youtube.com/watch?v=m9aWq6sUrnE&feature=youtu.be[/embed]
Listen to the podcast here:
[smart_track_player url="" title="Business Acquisition Process: How To Become More Sellable With Chase Kenner" image="http://businessleaderspodcast.com/wp-content/uploads/2018/04/BLP-SquareLogo-WhiteBlueBG1400x1400.png" background="default"]
Business Acquisition Process: How To Become More Sellable With Chase Kenner
We have Chase Kenner, an Associate Broker with Raincatcher and a certified financial planner. Chase, tell us a little bit about how you got here and what you do.
It's great to be here, Bob. Thank you for having me. I was born and raised in New Iberia, Louisiana, home of Tabasco. That's our claim to fame. I graduated from the University of Louisiana at Lafayette, so I'm proud of Ragin' Cajuns, in business administration. Right before I graduated, I received an offer from Edward Jones Investments to be a financial advisor within their corporate headquarters in St. Louis, Missouri. I was excited at the time to leave South Louisiana for the first time. It was an amazing experience. The boy from the Bayou went to the big city. We're known as Bayou Teche in New Iberia, a beautiful little town. I ended up moving to St. Louis and it was a tremendous experience that made some lifelong friendships.
As a guy who likes to hunt, fish, cook and drink beer, the home was calling me. It turns out that South Louisiana was where I wanted to start my career. I moved back to Lafayette, Louisiana where I reside, my wife and our two children, and I became a fiduciary independent advisor. Years later, I lucked out. I was at the right place at the right time and met this incredible group of guys that founded the top five wealth management firms in Louisiana and they were looking to bring in a younger advisor. What intrigued me the most was that this particular firm, their desire was to grow inorganically through acquisitions. Originally, I was meant to be another financial advisor, but our managing partner who I still see as a personal role model, a very smart and great guy, saw something more in me and gradually involved me as a leader in implementing necessary operations in order for them to scale and grow.
It was a very exciting new territory for me as well. My first experience in M&A which was also industry-specific and on the buyer side of things. Once I became part of the M&A team, I found myself more excited about planning the firms in organic growth rather than the typical day-to-day financial advisory role. That's something that ended up happening organically. One day, my good fishing friend, Jude David, tells me that he's now with this amazing business brokerage firm called Raincatcher where they help entrepreneurs buy and sell businesses. I was very intrigued. I learned more and I immediately thought of all the business owners that I was serving as a financial advisor and a certified financial planner at that time.
I knew that many of these people would benefit from this information I was receiving from Jude. After learning more and trusting his judgment, I was fortunate enough to meet our CEO, Marla DiCarlo and a VP of brokerage, Jason Thomas. I immediately saw their passion for small business owners. It was so contagious and motivating to hear them speak about how they're changing the game of business brokerage and setting the bar in the entire industry. Shortly after that, an opportunity presented itself for me to join as an associate broker with Raincatcher. Here's this opportunity of two things that I love most. One, helping small business owners and also that M&A environment that I grew to love as well. To me, it was a no brainer. Here I am, talking to you.
When people hear inorganic growth of a financial management firm, it's where they go out and acquire other practices and they start aggregating the practices for asset growth. You had a foreshadowing of what you're doing because you were involved in the acquisition of small businesses at that point to bring in to a larger firm. You saw the gamut of well-run practices and the other ones. As you think about contrasting the companies when you guys brought them on board and go out, that was an amazing company versus, "It's a good thing we bought them because they would have gone away if we hadn't." What were the chief characteristics that you saw in those companies that you see working with other business owners?
I see a ton of similarities. Having that buyer's lens with the inorganic growth and the acquisitions from wealth management firms, I was able to see the risk involved for a buyer. There's a ton of risk when you're acquiring someone else's company. As far as the characteristics of the business owners whether it be a financial firm, a manufacturing company or a construction company, a lot of times you would have the business is the owner. It's a very difficult transition when you're trying to detach that business from the owner. A lot of times, it would be an individual as in the financial advisory world who was not entrepreneurially minded was fantastic at building relationships. He was phenomenal at building relationships and had trusted clients that trusted him. He was great at managing their money. The thought of leaving the wirehouse or any other broker that was overseeing them frightened them to think, "Who's going to pay the light bill?" or "Who's going to be in charge of payroll?" All of those questions would go through their head. Sometimes, we'll come across a company that's great, but it is the owner. The owner is so involved and meshed within its entire operations, networking and customer base to where there's a lot of work to be done before that business can potentially be attractive to oncoming buyers.
[caption id="attachment_5012" align="aligncenter" width="600"]
Business Acquisition Process: Earnouts are typical during acquisitions of small businesses.[/caption]
You're talking about the owner is the business. Without the owner, you don't have a business. From the buyer's eye on the acquiring firm, how do we acquire the firm and keep its customers from not going out the door? It's very much like any other business that has a client concentration risk. I would imagine most of the investment firms, 80% of their business comes from 20% of their clients and you see that a lot. For you, when you were looking at an acquisition previously and you had the owner of the small firm was the business, did you structure that much an earn-out where they had to stick around for transition?
An earnout was typical during these transactions. These firms were always 100% fee-based, so we did have great projections of revenue moving forward with the risk of market fluctuation. What I mean by that would be a fee attached to the account. However, many assets that the firm has, a fixed fee would be attached to those assets and that's how we would project the revenue moving forward.
Thinking about what you were doing and the preparation for what you're doing. When you're talking to business owners, the business owner gets in touch with you and you're chatting with them about their business and they go, "We've seen acquisition strategies for business owners." You see the similarities between the investment practices that you are acquiring to build a bigger firm. You see the challenges with the meshing cultures and then you go, "How do you take in and preserve the client relationships?" All of those things, when you're a seller looking for somebody to chat with them about who may be acquiring their company, you can talk very directly based on your experience on what you've seen from the deals that went well and the ones that you looked at and you go like, "I didn't quite see that one coming."
There's so much emotion involved. These financial advisors that we're speaking to, their business is their baby just like any other business owner. That's their book of business that they took them 30 years to achieve this level of success. They worked really hard for it and they've created these amazing bonds and relationships with their clients. Not only are you managing those expectations and emotions with the owner, but with the clients as well. Clients walking in and saying, "I feel you're losing control. What's going on? How will my investments be handled from here?" A lot of times, this is the only amount of money these clients have to sustain for a retirement or whatever it is. It's their nest egg. There are different levels of emotion, especially on the financial advisory side when it came to acquisitions. We had to be great listeners and it took a lot of time of getting in there and finding out exactly what service these customers are used to and how did this advisor who was captain of the ship steer. How did he operate?
As you've transitioned away from that and you're talking to business owners all day long that are considering it. When you have a business owner call you and go, "I'm thinking about," what does that initial conversation look like? Once that conversation is made, if they want to start going further down the road, what does that process look like from your perspective?
I had a lot of experience as a certified financial planner with those types of phone calls before. Even though I'm new to Raincatcher I took on hundreds and hundreds of calls where I would start with, "I'm planning to do X." The call is very similar to Raincatcher, I get a phone call from a potential seller thinking about, "I need to sell my business," and they have no idea where to start. They find us online and then we're having a conversation about their business. It's a lot of discovery. I ask a lot of questions to figure out exactly what their goals are. Everyone has different goals, objectives, and values. Values are more important. They tend to not change so much. Goals will change as life changes, especially their values and figuring out what an end result looks like if we go down that road and sell that business. How do we make sure that they're satisfied at the finish line?
[bctt tweet="There are different levels of emotion, especially on the financial advisory side, when it came to acquisitions." username=""]
The potential business owner that's out there goes, "I may or may not want to sell. I'm at a crux. I've got to take in and start looking at my business." When you get a typical call, if there were the top 1 or 2 things that you think that the business owners that call and are surprised about, what do you think they are?
One surprise that comes up often is the amount of time it takes to sell a business and how much work is involved in selling a business. It's not you're listing a piece of furniture on Craigslist or a nice house or something that. It's a very intricate process. A lot goes into it, a lot of gears and parts. Explaining that process to them and educating them on what it takes to sell a business successfully and create that environment of bringing qualified buyers to the table and creating a good quality market for them will drive up the price of their business. Educating them on that process. Also, one thing that surprises them is how the deals are often structured. Many times they're expecting someone to write them a check, 100% cash. Going back to what you were talking about with earnouts, performance-based metrics of getting paid. A lot of times, they're not aware of how those deals are structured. Educating them on those things as to where everyone's on the same page and setting realistic expectations.
In the CFD world, you can be a questionnaire type discovery documentation or process and you have that as well with Raincatcher, do you not?
Yes, we do. From the very start, a business owner will be asked to take this thirteen-minute assessment. It's made by Value Builder. It's a sellability assessment. It's a fantastic questionnaire that will benchmark the business owner's company based on its industry and its peers and provide a sellability score to see how sellable the business is. Unfortunately, most businesses that go to the market end up not selling because maybe the business was too attached to the owner or wasn't priced properly or wasn't marketed well, whatever the reason might be. The majority of businesses that go to the market do not end up selling. One of the tools that we've implemented at Raincatcher in order to prevent that statistic from leaking over into our business, and we flip that statistic upside down. One of the ways we did that was by implementing the sellability assessment to figure out the nuts and bolts of the business and find out how attractive they maybe when buyers start to look at the business.
I think about the value of that discovery. Let's say that you have a whole series of levers within that sellability document. You talk to the business owner and you have a client concentration issue or you might have a short contract issue or you might have policies and procedures and intellectual property issues. We always hear you should have good financials. I always said, "I should be taller." I don't know if that helps, but when you talk to the business with the benefit of having that assessment in front of you, what types of insights or discussions do you have post the questionnaire with that business owner that's serious about moving forward?
The conversations go quite well. At first, I didn't know how they would take it because you're pointing out flaws with the company. It's the way it's presented. It makes for a great conversation because it's not saying, "No, buyers won't like this." It goes more in-depth by explaining why this may be a risk through a buyer's lens. It's very important because most sellers are so disconnected from what the buyer is getting themselves into and the risks involved in buying their business. It provides a great, realistic conversation about these different metrics. You can apply these different key drivers to a valuation range. You can say, "Realistically, if you think you are worth 20% more, we feel that this is the drivers that you need to concentrate and hone in on in order to get there. Maybe in six months or so, we are confident that you're there." It eases us into that conversation without anyone getting too defensive and pointing out what is.
[caption id="attachment_5013" align="aligncenter" width="600"]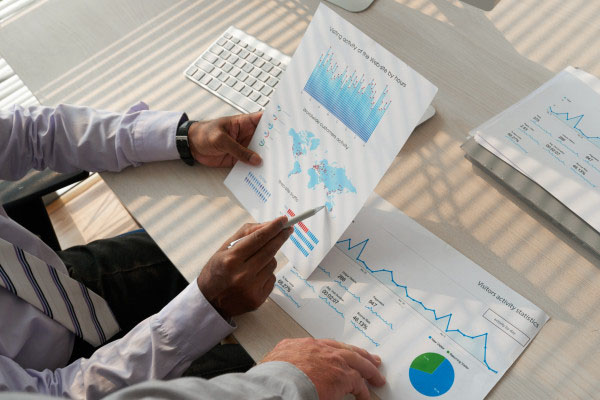 Business Acquisition Process: Buyers will want to know that true cashflow and showing its details is necessary.[/caption]
There's a pretty big disconnect between the owner that's run his business for twenty years and their view of their risk in the company versus a buyer coming in going, "I want to buy this particular company." You go, "I don't know your top clients well," if there are a lot of things unknown. It's challenging for the business owner that's been submerged running his business to step back and go, "Would I buy my own business if I didn't know anything about it?"
We're dealing with that every day. The personalities of each business owner are completely different as well. Finding out how do we take them by the hand and step back and get out of the day-to-day and look at this from a buyer's lens is a lot of what we do.
If the business owner says, "I had this price in mind," whatever it is and go, "My neighbor down the street, my CPA, somebody said it should be worth this much." You take a look at it and you go through the assessment and go, "Given the assessment, there are some areas that you can work on that will increase your chances to get to that target price that you're looking at." If you were to look at the top 1 or 2 things that you're running across, those business owners that are reading could work on, what do you see that maybe they don't see?
It's funny because we joke around have clean financials and all those things but it's true. Business owners, it's quite common that you're going to run personal expenses through your company and save to help yourself with taxes and so on. You have to do the opposite when it comes to selling your business. At the end of the day, buyers are going to want to know that true cashflow and it's so important that you show that. Many times in these conversations, bookkeeping has to be flipped. You have to adjust your cashflow. You have to show what the company is doing performance-wise and that way, you can maximize your earnings and your selling price. It's changing that mindset that they've been so used to for decades.
I think about the time frame for the business owner. For many business owners, they're busy with the day-to-day keeping business and clients, making payroll, and keeping up with all the regulatory changes. That's busy for them, and I don't think they step back and look at the value creation process that happens and the effort it takes prior to sale. We talk about good financials and the last thing you'd want to have in financials from a buyer's perspective is a surprise. You go through and do your due diligence and you've seen a number of these. What are the typical surprises that you started to run across that throw up red flags for a buyer?
Something different from many of our competitors that we do at Raincatcher, we're taking 30 to 45 days or however long it takes to prepare them for buyers. We're not even going to market or launching to market unless we know that all the skeletons have come out of the closet. We've prepared everything and have it all in a good life for buyers. We tell our sellers, "This is a partnership. You're going to partner with us and we're going to get into the weeds of this business and we're going to know it well. Because being a success based firm, it matters that we partner with the right businesses." Fortunately, our process has helped us eliminate many of those surprises down the road. Taking that 30 to 45 days of due diligence on the sell-side has been successful for us and our clients by saving us 4 to 6 months when buyers start to come in and start seeing surprises be because they're already spooked. They don't know this business. All those risks are running through their minds as well. Any little thing will definitely scare them off.
I was thinking as you were talking about that process of getting all the data pulled and getting all the information to you so you can understand and go, "These are all the things that we see." When you talk to the business owner, do you think they're surprised about the amount of work and detail that you ask?
Yes. They are blindsided by it. No matter how much we try to drill into their heads these realistic expectations and our process, once they turn that machine on and they give us the green light to go, sometimes some can be quite surprised. Many different personalities, you have some that are almost like a drill sergeant, "Here you go. This is what you need." They're super organized and responsive. Some, I feel that I need to get on a plane, go there and drag them around and say, "This is what I need." It's different levels of focus for sure.
For the business owner that has all the stuff, they finally got it all gathered up, it's congruent. They've got financials and so on. It strikes me that they may underestimate the emotional response to the selling process. Some buyers may show up and disparage their favorite child, their business. For you, you see the emotional swings. What do you do to help that business owner manage that emotional response?
The reset button is always going back to the goals of the client to remind them, "This is why you're doing this. Your goals, your objectives. You want to fish every day and hang out with the grand-babies." They need to stay focused on that. It's easy to get caught up in the whole process and get overwhelmed as well. I had a lot of experience dealing with that as a financial planner. You always use the analogy of your goal is the house we're trying to build. The investments that we use to get there or the process we used to get there are all the tools and the team. That final product is the end result. It's the home that we're trying to build for you. That needs to be the focal point, not what the market is doing, or not all the little things that are in between to have them focus on that end result is very important. When it comes to selling a business, the same thing that end result is seeing them to the finish line and selling their business to someone worthy of taking that business on. In return, they get to fulfill those goals and objectives that we spend time learning about and getting to know because we want to help them get there. Our job is to help them fulfill their goals.
I was thinking about as the business owner that shows up, I don't know if they think it's like selling a house. I have my house, find an agent, sell the house and walk away. From my understanding of the business sale process, that it is a process. There's that commentary that many of the business sale deals fail multiple times on the way before success whether the buyer walks away or whether the market goes upside down or any number of things. When you're talking to the business owner that it's a process, not a destination, how do you find that business owner responding to that commentary?
They get it. Each one is different. If things do become overwhelming for them, that's an opportunity for us to make sure we're still on the same page. Maybe they're having second thoughts, the grass wasn't so greener on the other side like they thought it was, or something changed within their goals or their family. The conversations in the relationship have to go beyond broker-client and to be an advisor and get to know what's going on throughout the entire process. At the end of the day, we're trying to help them live a lifestyle. After the transaction, a lot of times these are individuals who are retiring and this is their nest egg. Liquidating this business is the only tool that they have to diversify their income and retire on. It's focusing on the client and having to stop every now and then as the broker to have those conversations and make sure that, "Are we still on the same page? Are we still on track? Do these goals still make sense for you?"
I was thinking back as you are commenting on the team. You're on the seller's team, but you also have an extraordinary depth of field of people within Raincatcher that's also on the team. If you've got some comments about the depth of those people are in fact your efficient friend.
He's intelligent. I leverage his intelligence all the time. Sometimes I'm selling Jude.
[bctt tweet="The reset button is always going back to the goals of the client to remind them, 'This is why you're doing this.'" username=""]
He's got a depth of experience from doing M&A. You've got a depth of practical experience from doing acquisition on practices to aggregate. I would think that's a strategic purchase as I would think about those practices. You're experienced in the strategic acquisition space.
We definitely work well together. If I can give you a real-life example as Jude, the senior broker who was previously a merger and acquisition attorney and has seen tons and tons of deals and myself as an associate broker on the deal. Every seller would get a team, a senior, associate, and a broker support specialist working with Raincatcher. Working with Jude or any other senior broker, it's definitely a great relationship because my role, in the beginning, is relationship building and getting to know the business and the business owner that discovery face we spoke about and knowing exactly who the right buyers might be and hands-on with marketing. Jude is a senior broker with a ton of M&A experience as well. He comes in on the backend and provides a wealth of knowledge as far as what type of buyers are out there, what type of terms and deal structure we can expect to come our way. You're dealing with a lot of buyer interest. At Raincatcher, we're casting a wide net, but also able to gather the attention of qualified buyers coast to coast.
We didn't talk about that. You have an extensive buyer's pool or inventory.
We have thousands of vetted buyers who are cash ready looking for a specific industry. We do things quite differently. We don't hand over information to these buyers that give us a call. We vet these buyers and see if they are serious about acquiring a company and we get to know them quite well. We have a great process in place, a great team on every transaction, on every deal and our backgrounds and our roles come in handy as we go down the road with our clients and customers.
I was thinking about having talked to some of the other people, you have M&A experience, you have people in the real estate development business. Marla ran a fractional CFO from forever. He was the CEO of a company. You have this broad pool of talent. For the business owner who goes, "Walk me through how this looks." They go through the sellability assessment and have a discussion with you. There's the fact-gathering component. You get all that to that point. What are the next steps between getting that gathered up and getting the business close? What do those steps look like?
We start off with a kickoff call and they get to meet the full team. We introduce the senior broker, the broker sports specialists. We have what's called an FAQ where we are asking them a ton of questions about their story, their business, and their customers. How they've acquired their customers and suppliers. All of those necessary questions. We're asking this all through a buyer's lens as well. We're gathering a bunch of materials. Our copywriters and our marketing team can come in and create what's called a Confidential Information Memorandum, or CIM. This is a 30 to 40-page document, a prospectus that highlights the business, provides SWOT analysis, financials, and provides the story of the business.
It's a fantastic professional piece that you would see on the level of investment banking or a company launching an IPO. We're creating all this marketing and concurrently we're also doing our due diligence within the financials. We have a third-party auditor that comes in. We have an unbiased, recast of the financials and maximizing the earnings in order to adjust the cashflow, show the true cashflow of the business. Once we've completed that process, which is 30 or 45 days or so then we're ready to launch and go to market. Every business is different. We do cast a wide net. There are different approaches that we take. One is our internal network.
Those thousands of buyers that we spoke about, it's a proprietary network of buyers that we have. We know exactly their spending limits and what they're looking for. What deal they're looking for and the industry as well. We take advantage of the digital scene BizBuySell, Axial, Trans World, a lot of classified websites that we will also take advantage of and Google ads. A lot of different approaches that we take and we also get to know the owner well and figure out what synergistic or strategic buyers might be out there and create a list of those. That's more boots on the ground. Giving them a call and letting them know of an opportunity that's out there. Throughout that entire process, we have to keep confidentiality in mind. It's very important that this business continues to operate smoothly.
Financials and revenue, relationships with their employees and their customers and suppliers remain healthy. We want to make sure that we don't rock the boat at all because this is a heck of a business and the business owner gets to concentrate on that while we're doing all of this stuff in the background. Also, making confidentiality a priority. Once we go through that process, the easy part for us is finding that buyer, that first 20% and then the real work begins after that. It's vetting these buyers filtering them out, seeing who would be a great fit to carry the torch forward for this business owner and its baby.
Figuring all those things out and helping the seller negotiate terms that align with their goals and what they're trying to accomplish after the transaction. There are many moving parts, a lot of levers in there. We have a tremendous process that is great about not only setting expectations for the client and managing those expectations but also creating a sense of urgency amongst buyers. I heard someone say before, "A smooth-talking broker is not going to maximize the selling price of your business. It's going to be a process that can create deal tension and competition amongst buyers." That's what a market is. You want the right buyers at the table at the same time competing for your business. We do a great job of pushing timetables on these buyers, creating that sense of urgency and that competitive nature that we feel maximizes the selling price at the end.
You were talking about employing copywriters to tell the story of the business. As far as for many of the business owners, that's interesting. It's the first time somebody ever saw somebody tell the story of their business and what it means and the highlights of the business. For the buyers, everybody likes the story because then it helps you visualize what you're getting ready to do. That's a value. For you looking out in the business space, if there's a business owner out there going, "I'm not sure. I don't know if I want to sell it this year or next year. I'm not sure how much time it will take and what are the drivers of what creates more value in my company." What advice might you offer to that business owner?
Another part of our job is to let business owners know that they have options. There are many different options. You don't have to sell your business. We have different conversations with different people because they may think they want to sell and then we go down that road. We have that conversation then come to find out, they planned on sticking around for 2, 3 more years. Maybe selling is not the best thing to do. It always goes back to figuring out those goals. What are they trying to accomplish here because they don't necessarily know what options they do have?
[caption id="attachment_5014" align="aligncenter" width="600"]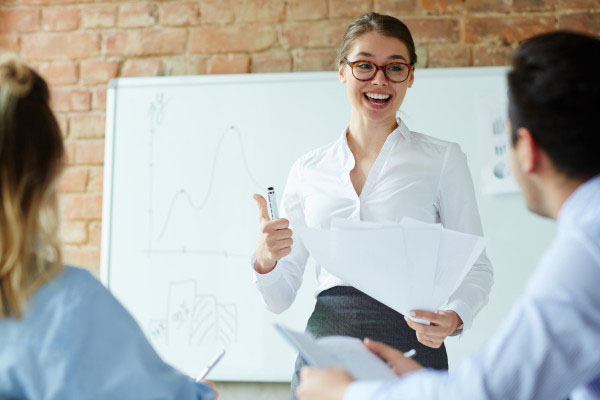 Business Acquisition Process: Confidentiality is crucial in allowing the business to run smoothly.[/caption]
They don't know what they don't know.
A huge part of our job is educating them on these options. For example, more or less create these fantastic relationships with these affiliates. We call it value building. Many times, the business might not be necessarily ready to exit and not sellable. We can work with professionals who are experts at creating value for the business and making a strategic plan to exit an X amount of months or years to maximize.
Those partners that come in, they'll say, "Here are some key drivers in your business that a buyer is not going to be that favorably impressed with." A partner comes in and helps the business owner address potential buyer eye deficiencies, better contracts, diversified sales effort, having a fractional CFO instead of no CFO. Those kinds of things coming on board, is that what the value building expert does?
Definitely. Every business is different and they're going to focus on whichever driver can maximize their business. Your industry has a lot to do with it, the way you're structured. If there's a universal way of thinking about maximizing the value of your business, it would definitely be to separate yourself completely from your company. I feel that the most valuable businesses end up being the ones is this machine that you've built and they're operating and they don't need you. If you can disappear for three weeks, three months, three years and the business are fine and operating well, every now and then you'll go and there's a gear making a little bit too much noise or something, or you need to add a little oil and that's fine. The more the business can sustain and the more that your baby doesn't need you, I feel the more valuable it becomes.
There's that old analogy, are you working in your business or on your business? For many business owners, they're in it, not on it and they see well. If you've built a business, you'd have some level of ego. You've got to go, "I built it. I'm in charge of it. I got the best clients." You go, "If you die, what happens?" For the business owner, they're smart people. I admire business owners. They have the courage to build it and execute it and employ all the people that they do. It may be the only time they've ever sold their business. They may only do it once. For you, you see hundreds and hundreds of businesses over time come to the market. Your perspective from the buyer's eye looking at the guy that maybe this is his first time coming to market, there's a distinct differential in value proposition from what you bring in my opinion.
A lot of emotion is involved in this career. Every day we're starting that conversation all over again. It's a new business owner. It's a new person looking to sell. We go to square one every day with a new call. It's emotional. I've only been with Raincatcher a short while, but I've had tons and tons of calls so far. Every story is unique and different. You have no idea who you're going to meet next which is also exciting and amazing. We are lucky to be able to meet these business owners from coast to coast with amazing stories. They've done absolutely amazing things and they need help. That's what drew me to Raincatcher. Hearing the passion that Marla, Jason, and Jude, everyone has to help these people. I was like, "Sign me up. I want to do that. I want to be a part of that." Being able to do that every day is a blessing.
[bctt tweet="The more the business can sustain and the more that your baby doesn't need you, the more valuable it becomes." username=""]
One of the things I almost always failed to do so I want this time is how do people find you on social media?
I'm on LinkedIn. You can search for Chase Kenner. Also Raincatcher.com. You can also email me at Chase.Kenner@Raincatcher.com.
I think about the advice that I would think of the business owner reading. If you're considering selling your business at some point, whether it's close to rental or further out. Reaching out and touching base with you and going, "Let me do the sellability assessment. Just because I do the sellability assessment, there's no cost for doing it. It will tell you where my strong points are and the areas that I need to work on." If that's a value enhancement, that's pretty hard to step around and have a conversation with you that I've talked to multiple groups of various industries. If you were going to take in and have a piece of advice that you would share with business owners that might be considering coming to market, what advice might you offer to them?
I would say do your homework. Understand what this process is and it doesn't have to be us. If you have someone already that you've started conversations with and you trust, get to understand what you're getting yourself into. We have a ton of information at Raincatcher.com. We also have some eLearning courses. We have a team of people here to help you. It doesn't cost you to pick up the phone, give us a call and get a realistic sense of what it takes to sell your business and understand that process. Unfortunately, industry-wide, there's a large number of people when they finally do go down that road and sell their company and they have some form of regret at the end. It's great to assemble your team, talk to your tax advisor, attorney, financial advisor, figure out what it is you're trying to accomplish. Bring in a broker that you can trust to have a conversation on that process and figure out, "If I go down this road and I get on the process of selling my business, will it even accomplish the goals that I need for myself?" Doing the homework and understanding everything involved, all the moving parts and then figuring out whether or not it's going to fulfill your goals and objectives in the end.
The business owners, they certainly know how to run their business, but I'm not sure they recognize the value drivers from the buyer's perspective necessarily. Can you be more absent from your business? You go, "That's not the top of my list." That's good advice. You have a unique perspective because you come from the CFP, Certified Financial Planning space, seeing typically business owners post-sale with assets to manage. You were inside that industry doing acquisition work and bringing on the business owners where they were truly the business and the risk. Your perspective is unique. It adds value to the process. For the business owner out there who's reading, I would urge you to reach out and give Chase a call. If you're interested in pursuing that topic, he's a great guy to talk to. Chase, I appreciate you taking the time.
I appreciate it. Thanks, Bob. Thanks for having me here.
Important Links:
About Chase Kenner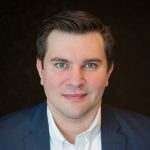 Chase Kenner is an Associate Broker with Raincatcher and a CERTIFIED FINANCIAL PLANNER™. Chase has over a decade of experience assisting business owners to achieve financial peace of mind. Before joining Raincatcher, he served as Director of Financial Planning and Head of Research to a wealth management firm that provides services to hundreds of families with assets totaling more than $1B. Chase also served on the firm's buyer-side M&A management team where he was responsible for coordinating the operations and integration process resulting from the acquisitions of other financial firms in need of a succession plan.
Chase has helped many different types of investors plan for the future, but he learned early in his wealth management career that he was most fulfilled when he was able to roll up his sleeves and directly help business owners and entrepreneurs strategize ways to maximize the value of their number one asset. Chase's background in providing financial planning to business owners from multiple sectors and industries, combined with his buyer-side M&A experience, helps him deliver a holistic perspective to Raincatcher's clients.
His passion to help business owners succeed, pairs perfectly to the client-centric environment Raincatcher's team is known for and when you work with him, it's evident that he truly cares about the satisfaction of our customers both before the transaction takes place and the quality of their lifestyle afterward. Chase aims to maximize the customer experience by combining his passion for working with business owners along with his intent to always align the outcome of his services with the values and future goals of our clients.
Love the show? Subscribe, rate, review, and share!
Join the Business Leaders Podcast Community today: