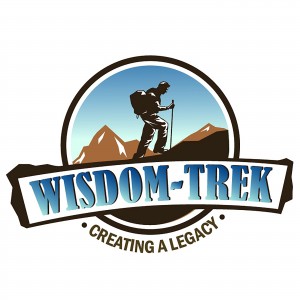 Wisdom-Trek / Creating a Legacy
Welcome to Day 310 of our Wisdom-Trek, and thank you for joining me.
This is Guthrie Chamberlain, Your Guide to Wisdom
10 Principles for Sustained Success
Thank you for joining us for our 7 days a week, 7 minutes of wisdom podcast. This is Day 310 of our trek, and yesterday on our trek, we will discover "5 Tips to Navigate Life's Transitions." Today we will dig for nuggets of wisdom as we discover the 10 Principles for Sustained Success.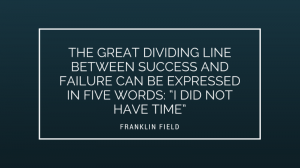 Thank you so much for coming along with me each day as we explore and consume these "nuggets of wisdom." These bits of wisdom help us to live a rich and satisfying life while creating a living legacy. While some of our daily treks are a multi-part series, you can join us at any time and start along with us from that point on. If you would like to listen to any of the past episodes, please go to Wisdom-Trek.com to listen to them and read the daily journal. You can also subscribe to Wisdom-Trek on iTunes, Spreaker, Stitcher, Soundcloud, and Google Play, so each day's trek will be downloaded to you automatically.
We are broadcasting this podcast from our studio at The Big House in Marietta, Ohio. Our work week is starting off strong with the last couple of personal tax returns that we must complete. Our construction project in Mesa, Arizona, is coming along well although there are a lot of details tracking the project on a timely basis. It is our desire as more project ramp up in Arizona that we are able to spend more time on site, but for now, we will continue with most of our work remotely.
As with any major project, it does require a lot of hard work and coordination to be successful. With a construction project you must follow the blueprints for it to be completed successfully. In the same way there are certain God-given principles or laws in life that if followed will lead to a successful outcome. The same is true for a successful trek in life, we must stay on the trail to reach a successful destination. Today we will explore the…
10 Principles for Sustained Success
On life's daily trek you will run into a number of challenges along your journey. You will likely also run into advice from virtually every person or resource imaginable. I have discovered that no matter what your goals are, what your life's calling is, or what you are looking to achieve, there are some basic principles that always apply. Here are the 10 that I find most important.
1. You can achieve what you thought was impossible.
Along your journey, chances are you will have plenty of people telling you what you can't do. In fact, you may be one of the people telling yourself that something is impossible. Aim big, you are capable of achieving just about anything, even what you thought was impossible, no matter what anyone says. There is always an investment of time, talent, and resources to achieve what you desire, so the question you have to settle is to determine if you are willing to make that investment. There is always a price to pay but always believe in yourself and never give up. My years of experience have proven to me we are all capable of achieving more than we think.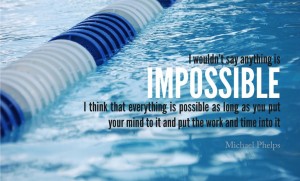 2. There will be failures.
We all fail, and chances are you will fail a lot before you find any measure of success. The key to finding the success you seek is not giving up when these failures come around. Pick yourself back up and keep working. It will pay off in the end.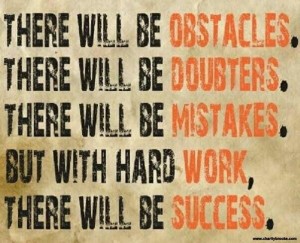 3. Success takes time.
You aren't going to achieve success overnight.  There is no such thing as an overnight success. In fact, you may not see significant progress for a few weeks, a few months, or sometimes even years. Real, sustainable success takes time and it happens slowly.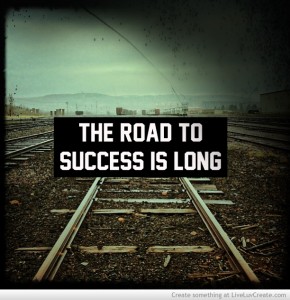 4. Freedom is the best reward for your investment.
There are many people who become financially successful and do not live a rich and satisfying life. They are slaves to their success, their possessions, and their obligations. Seek true success in life that provides you with the freedom to be able to have choices in life. The more choices you have, the more impact that you have on your world.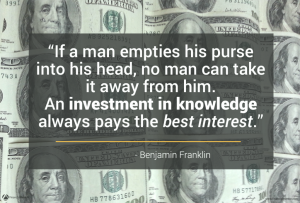 5. It's okay to lose that which is not lasting.
There will be times when circumstances beyond your control will cause you to lose money, possessions, and even status. This is not a reason to quit. One thing that you should never lose is that which is most important. Your experience, your integrity, your positive impact on others through your example are the only things that are truly lasting. You can lose. In fact, you can lose a lot of material items, just don't lose everything by giving up.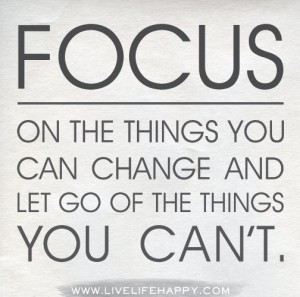 6. Successful individuals control their emotions.
Life can be tough at times. It's overwhelming, and it's hard. Never lose control of your emotions. Keep them in check, so a cooler head can always prevail.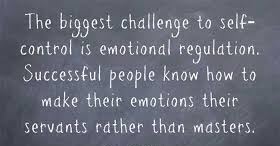 7. Never be afraid to admit you are wrong.
You will be wrong at some point or another in your journey. No one is ever right 100 percent of the time. Don't be afraid to be wrong, and take some risks. They may pay off in the end, or they may not. But, either way, it is OK. You become successful through the experiences you are gaining.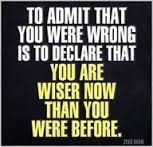 8. Your success depends on you.
The level of success you achieve depends entirely on your individual commitment. As mentioned earlier, to achieve success in any area of life requires that you be willing to make an investment of time, talent, and resources.  If you are not reaching the success you think you deserve, chances are you are not committed enough to your goals to make the investment needed.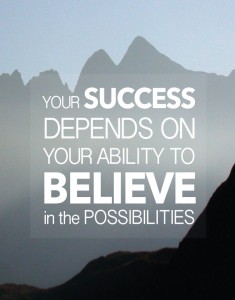 9. Never stop trying to improve.
You must never stop learning and improving. Even when you think you have achieved a desirable level of success, there is always room to work more, achieve more, and improve more. Stretch and grow so that you can have a greater impact on others as you live your legacy each day.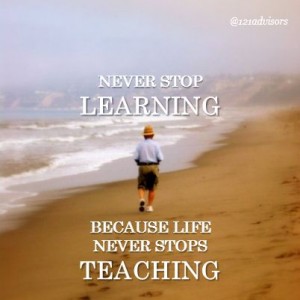 10. Financial freedom can help make a greater impact.
Financial freedom is a powerful thing, but it is important to remember it shouldn't only be your end goal. Financial freedom provides us with more choices. Those choices allow us to have the freedom to have a greater impact on our world.  No matter where you are from or what you are working on, people all over the globe, want one thing: to love and be loved. Love is the most important thing to share with the world, and financial freedom allows you to provide love and happiness to others in a real way. Work toward financial freedom not so you can buy things but so you can have the time, energy and resources needed to share love and happiness with others and to have a greater impact by spending quality time with those who matter most.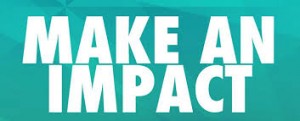 As you seek for, pursue and obtain success in all areas of life keep in perspective what is most important as Jesus taught us in Matthew 6:31-34, "So don't worry about these things, saying, 'What will we eat? What will we drink? What will we wear?' These things dominate the thoughts of unbelievers, but your heavenly Father already knows all your needs. Seek the Kingdom of God above all else, and live righteously, and he will give you everything you need. "So don't worry about tomorrow, for tomorrow will bring its own worries. Today's trouble is enough for today."
Along our trek for today, we discovered the 10 Principles for Success and what is most important when success is achieved. Tomorrow we will reflect on the four truths when life is difficult. So encourage your friends and family to join us, and then come along tomorrow for another day of our Wisdom-Trek, Creating a Legacy.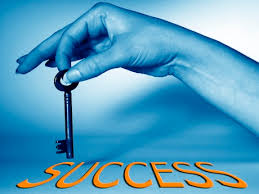 That will finish our podcast for today. As you enjoy your daily dose of wisdom, we ask you to help us grow Wisdom-Trek by sharing with your family and friends through email, Facebook, Twitter, or in person so they can come along with us each day.
Thank you for allowing me to be your guide, mentor, and most of all your friend as I serve you through the Wisdom-Trek podcast and journal each day.
As we take this trek together, let us always:
Live Abundantly (Fully)
Love Unconditionally
Listen Intentionally
Learn Continuously
Lend to others Generously
Lead with Integrity
Leave a Living Legacy Each Day
This is Guthrie Chamberlain reminding you to Keep Moving Forward, Enjoy Your Journey, and Create a Great Day Every Day! See you tomorrow!