Wisdom-Trek / Creating a Legacy
Welcome to Day 247 of our Wisdom-Trek, and thank you for joining me.
This is Guthrie Chamberlain, Your Guide to Wisdom
Proverbs 7:6-9 – Another Warning About Immoral Women #2
Thank you for joining us for our 7 days a week, 7 minutes of wisdom podcast. This is Day 247 of our trek, and for the next several days, we will be remaining at camp as we search for the nuggets of wisdom found in the book of Proverbs. Yesterday we explored Chapter 7:1-5. If you miss any of our Wisdom-Trek episodes, please go to Wisdom-Trek.com to listen to them and read the daily journal.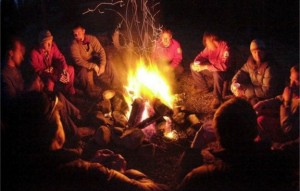 We are recording our podcast from our studio at Home2 in Charlotte, North Carolina. We traveled back to Charlotte on Sunday afternoon. Fortunately, the weather had moderated, which allowed for a cool, but beautiful trip south. Our schedule for this week is full, as usual, with many life events. Even though we are now in February, we are continuing to fine tune aspects of our life plan for 2016. Life planning is an on-going process as we take each day and week and make minor course corrections to our overall plan.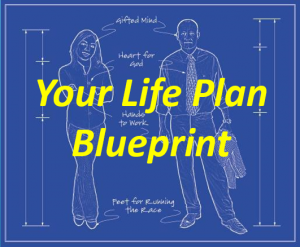 We are gathered around the campfire today, and we see the logs burning and crackling before us. If you are like me, I enjoy poking at the burning logs and watching the sparks fly into the air and smelling the scent of the logs as they burn. If you are not careful, though, it is easy to get too close and get burned or get smoke into your eyes blinding you with a sudden shift of the wind.  This is a perfect analogy to our story today in the 7th Chapter of Proverbs. Let's dig for the nuggets of wisdom contained in this chapter. We do not have to dig very deep to gain understanding.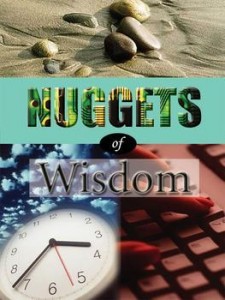 The subject of today's passage is:
Another Warning about Immoral Women
· Chapter 7
6 While I was at the window of my house,
    looking through the curtain,
7 I saw some naive young men
    and one in particular who lacked common sense.
8 He was crossing the street near the house of an immoral woman,
    strolling down the path by her house.
9 It was at twilight, in the evening,
    as deep darkness fell.
The story begins here in verse 6. Solomon was watching the people. He was watching because he knew how easy it is for people to make unwise choices. He wanted to see the reason that other people made mistakes. He wanted to understand more. He wanted to become wiser so that he could better advise those who were being tempted.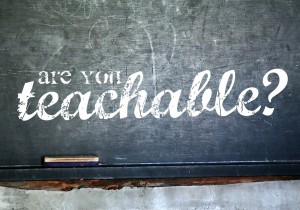 In verse 7, Solomon saw a young man who was naïve or "simple." (See Day 246 for insights on a simple person.) This young man had not learned to be wise. He was in danger because he was not wise. He lacked common sense, and it was easy to tempt him. He did not think about what was right.
As we consider verse 8, we want to shout to the young man, "Stop!" This simple young man made an unwise choice by crossing the street and then found himself on the wrong path. He may have rationalized to himself that he was just crossing the street to get a closer look, but it would not hurt him. Sort of like getting a bit too close to the campfire. Remember anytime we rationalize our actions we are telling ourselves rational lies. We may convince ourselves that it is ok, but that does not make it so. He chose to cross the street which was clearly a naïve choice. Down that path, there was danger. He approached the place where the woman would tempt him.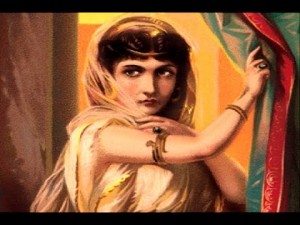 The young man was simple and lacked common sense. He did not think about wisdom. Perhaps his father never taught him. Perhaps the young man never listened to his lessons. Maybe he forgot about wisdom. Regardless of the reason, they are only excuses. The fact is that he made a conscious choice to cross the street and put himself clearly on the path of danger.
In verse 9, the young man was in the wrong place, at the wrong time. Did this happen by accident? We will never just find ourselves in situations where we are confronted with irresistible temptations. In this story, we see the simple and naïve young man made two premeditated and conscious choices. First, the time of day that he chose to go for a walk was in the evening when prostitutes usually begin their trade. Second, he chose to cross over to the side of the street where he would place himself clearly in her path.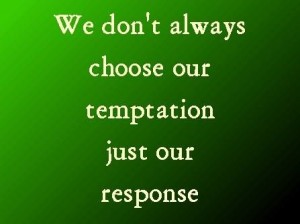 Even when we are strong, we might think wrong thoughts but will make the wise choices and prevent putting ourselves into situations where we are apt to fall into the temptation and sin. However, when we are weak, evil ideas can tempt us more easily. We will find it very difficult to resist when we are tempted.
If we want to avoid falling into sin, we must not allow ourselves to be placed in situations where we find it hard to resist. We need to fully understand and accept that there is no situation that is impossible to resist. The Apostle Paul wrote in his letter to the church in Corinth in 1 Corinthians 10:13, "The temptations in your life are no different from what others experience. And God is faithful. He will not allow the temptation to be more than you can stand. When you are tempted, he will show you a way out so that you can endure."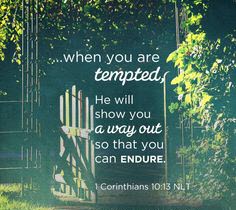 Back to our story, we see that it was twilight, and this young man may have wanted to experience some night life. The young man was looking for fun. He did not trust in God that he could have fun and enjoy life in other ways. He was very weak.  We need to be very careful and realize that the evil one, Satan, wants to destroy us as is written in 1 Peter 5:8, "Stay alert! Watch out for your great enemy, the devil. He prowls around like a roaring lion, looking for someone to devour." We must stand firm and trust in God.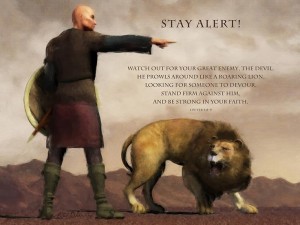 One of the interesting aspects of God's Word is that it tells it like it is – the good, the bad, and the ugly. In today's passage, we see why it is so important to know and understand your values, so when you need to make choices, you make wise choices. Tomorrow we will continue to see how the story of this naïve and simple young man plays out based on the decisions that he made. We will continue with Chapter 7 verse 10. So, encourage your friends and family to join us, and then come along tomorrow for another day of our Wisdom-Trek, Creating a Legacy.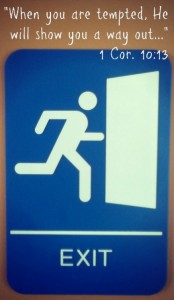 That will finish our podcast for today. As you enjoy your daily dose of wisdom, I encourage you to help us promote Wisdom-Trek in the following four ways:
Leave us feedback about the podcast on Wisdom-Trek.com, so we can continually improve.
On your smartphone, subscribe on iTunes, GooglePlay, Spreaker, Soundcloud or Stitcher, so the podcast will be downloaded to you automatically each day.
On your computer or if you have an iPhone or iPad, leave us a rating and review on iTunes.
Share Wisdom-Trek with your family and friends through email, Facebook, Twitter, or in person so they can come along with us each day.
Thank you for allowing me to be your guide, mentor, and most of all your friend as I serve you through the Wisdom-Trek podcast and journal each day.
As we take this trek together, let us always:
Live Abundantly (Fully)
Love Unconditionally
Listen Intentionally
Learn Continuously
Lend to others Generously
Lead with Integrity
Leave a Living Legacy Each Day
This is Guthrie Chamberlain reminding you to Keep Moving Forward, Enjoy Your Journey, and Create a Great Day Every Day! See you tomorrow!