Wisdom-Trek / Creating a Legacy
Welcome to Day 279 of our Wisdom-Trek, and thank you for joining me.
This is Guthrie Chamberlain, Your Guide to Wisdom
Principles of Spiritual Growth – Acceptance #2
Thank you for joining us for our 7 days a week, 7 minutes of wisdom podcast. This is Day 279 of our trek. Yesterday and today we are hiking the Trail of Acceptance. The entire 18 trail trek is adapted from a short book called Principles of Spiritual Growth written by Miles J. Stanford.
This practical information was instrumental in my spiritual growth as a young man seeking to create and live my legacy.  I trust that you will also find this trek valuable in your own life, regardless of your spiritual background or perspective. Each of the trails that we will hike builds on the previous one, so if you miss any of our Wisdom-Trek, please go to Wisdom-Trek.com to listen to them and read the daily journal.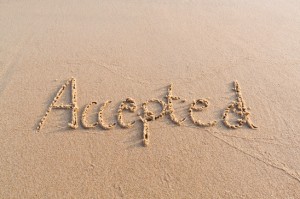 We are recording our podcast from our studio at Home2 in Charlotte, North Carolina. On a personal note, Paula is finally finishing up one of the last major details of her quest of braces, which started nearly six years ago. She had the rare situation where she still had five baby teeth that never fell out. She had to have those pulled before getting her braces, so the orthodontist shifted her teeth to leave a place for a molar to be implanted. The permanent implant was put in today, and now she has a mouth full of straight teeth. We are so pleased. One minor adjustment to her retainer next week, and this project will be complete. How our teeth look does impact our self-image and our perceived acceptance by others.
As we continue on our hike of the Trail of Acceptance today, we once again consider what it means to be accepted by others, but most importantly, how we perceive that God accepts us. The thought of acceptance is part of our hike on our 3rd of 18 trails, which make up the trek we call…
Principles of Spiritual Growth – Acceptance #2
As we continue from yesterday, we have come to realize that God's acceptance of us is unconditional and based solely on His acceptance of us in Christ. Christ bought our full pardon so that we are no longer under any condemnation.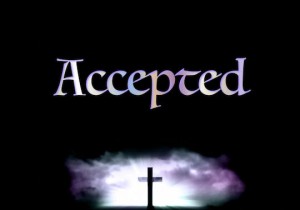 The Holy Spirit always reasons down from what God is, and this produces a total change in your soul. It is not that you necessarily dislike it when you live contrary to God's precepts. In fact, you may quite well be enjoying the fleeting pleasures of sin, as is mentioned in Hebrews [11:25]. Let's look at how the Holy Spirit reasons. He shows us what we are in ourselves without God. That is one reason why the Spirit often seems to be very difficult and does not give peace to the soul because we are not comforted until we experientially, from our hearts, acknowledge what we are.
Until our soul comes to that point where we accept the Spirit's leading and in agreement of our need for God, He does not give it peace. He could not. Anything less would be like placing a tiny Band-Aid on a gaping wound. The soul has to go on until it finds there is nothing to rest on but the goodness of God, and then we can acknowledge what Roman 8:31 says, "What shall we say about such wonderful things as these? If God is for us, who can ever be against us?"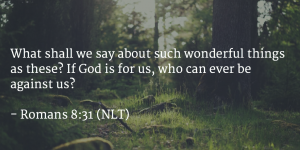 Sadly today, most believers actually reason just the opposite—from themselves to God. When all is going well and God seems to be blessing, then it is that we feel He loves and accepts us. But, when we are stumbling and everything seems dry and hard, then we feel that He does not love and accept us. How can this be? There is nothing about us to commend us to God, our acceptance is solely in Christ. We don't like to acknowledge this, but the fact is that most of our true spiritual development comes through the dry and hard times. Thank God, He has accepted us in His Son, and upon this fact, we must rest our faith. Our acceptance is by grace alone.
There is nothing within us as to why God's grace should be shown to us. There is no action that we can perform that would merit His grace…We have been accepted in Christ, who is our standing! We are not "on probation." As far as our past life is concerned, it does not exist before God. We died at the cross, and Christ is our Life.  Grace, once given, cannot be withdrawn, for God knew all the human demands beforehand. God's actions are independent of ours, not dependent upon them.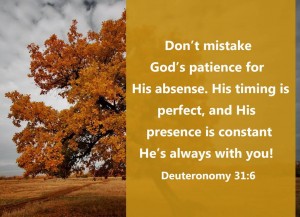 ·       The Proper Attitude of the Man or Woman Under Grace
To believe, and to consent to be loved while unworthy, is the great secret.
To refuse to make "resolutions" and "vows," for that is to trust in the flesh.
To expect to be blessed, though realizing more and more lack of worth…
To rely on God's chastening [child training] hand as a mark of His kindness…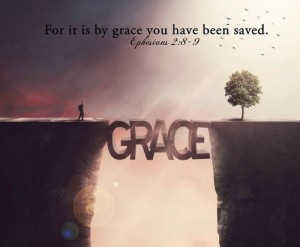 ·       Things Which Gracious Souls Discover
To "hope to be better" [that is acceptable] is to fail to see yourself in Christ only.
To be disappointed with yourself is to have believed in yourself.
To be discouraged is unbelief, as to God's purpose and plan of blessing for you.
To be proud, is to be blind, for we have no standing before God, in ourselves.
The lack of Divine blessing, therefore, comes from unbelief, and not from a failure of devotion…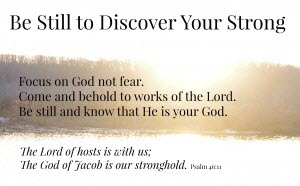 To preach devotion first, and blessing second, is to reverse God's order, and preach law, not grace. The law made man's blessing depend on devotion. Grace confers undeserved, unconditional blessing. Our devotion may follow, but does not always do so in proper measure.
Let me ask you a couple of questions:
Have you been afraid to really believe God?
Has your fear been a hindrance to allow others to really believe Him?
We must never forget what Isaiah 55:8 says, "My thoughts are nothing like your thoughts, says the Lord. And my ways are far beyond anything you could imagine." To some people, constant drama in their lives is the only spur to action, and many religions and psychologies are dependent on fear to keep their followers in line. Fear is not always bad, but God has higher and more effective motivations than fear. And one of these is love. Fear after a while produces only numbness, but love flourishes on love.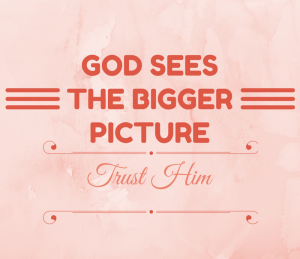 To promise a person the certainty of their eternal destiny may seem, on the human level, like playing with fire, but this leaves God out of the picture. Those who have the deepest appreciation of grace do not continue in sin. Moreover, fear produces the obedience of slaves; love engenders the obedience of sons.
Until the Christian is absolutely and scripturally convinced of his standing, he is not going to do much standing but will still crawl around like an infant. We are commanded to stand firm but in love in 1 Corinthians 16:13-14, "Be on guard. Stand firm in the faith. Be courageous. Be strong. And do everything with love."
We are accepted fully and forever by God, and we can have great confidence, comfort, and strength in the promises of 2 Thessalonians 2:16-17, "Now may our Lord Jesus Christ himself and God our Father, who loved us and by his grace gave us eternal comfort and a wonderful hope,  comfort you and strengthen you in every good thing you do and say."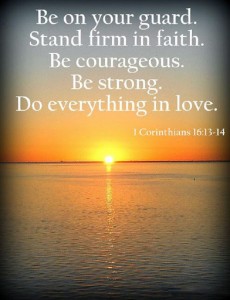 On our trek Principles for Spiritual Growth, over the past two days, we have completed the Trail of Acceptance. We have learned, without a doubt, that we are fully and unconditionally accepted by God because our acceptance is solely based in Christ, and not in ourselves. I trust that you understand and accept God's acceptance of you.
During the next two days, we will hike the Trail of Purpose as we explore what God's purpose is for your life. This may provide you with the foundation for Your Life Plan Blueprint. Every trail that we hike will help us to create and live our legacy each day. So, encourage your friends and family to join us, and then come along tomorrow for another day of our Wisdom-Trek, Creating a Legacy.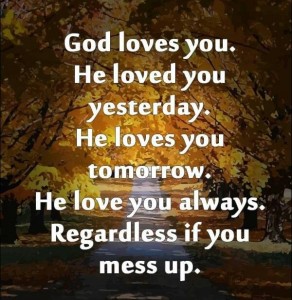 That will finish our podcast for today. As you enjoy your daily dose of wisdom, we ask you to help us grow Wisdom-Trek by sharing with your family and friends through email, Facebook, Twitter, or in person, so they can come along with us each day.
Thank you for allowing me to be your guide, mentor, and most of all your friend as I serve you through the Wisdom-Trek podcast and journal each day.
As we take this trek together, let us always:
Live Abundantly (Fully)
Love Unconditionally
Listen Intentionally
Learn Continuously
Lend to others Generously
Lead with Integrity
Leave a Living Legacy Each Day
This is Guthrie Chamberlain reminding you to Keep Moving Forward, Enjoy Your Journey, and Create a Great Day Every Day! See you tomorrow!