Wisdom-Trek / Creating a Legacy
Welcome to Day 1299 of our Wisdom-Trek, and thank you for joining me.
This is Guthrie Chamberlain, Your Guide to Wisdom
Battles and Blessings – Meditation Monday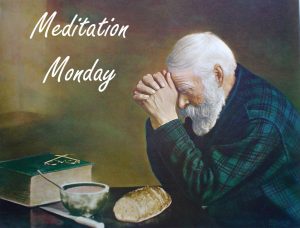 Wisdom - the final frontier to true knowledge. Welcome to Wisdom-Trek where our mission is to create a legacy of wisdom, to seek out discernment and insights, and to boldly grow where few have chosen to grow before. Hello, my friend, I am Guthrie Chamberlain, your captain on our journey to increase wisdom and create a living legacy.
Thank you for joining us today as we explore wisdom on our 2nd millennium of podcasts. This is Day 1299 of our trek, and it is time for Meditation Monday. Taking time to relax, refocus, and reprioritize our lives is crucial in order to create a living legacy. For you, it may just be time alone for quiet reflection. You may utilize structured meditation practices.
In my life, meditation includes reading and reflecting on God's Word and praying. It is a time to renew my mind, refocus on what is most important, and make sure that I am nurturing my soul, mind, and body. As you come along with me on our trek each Meditation Monday, it is my hope and prayer that you, too, will experience a time for reflection and renewing of your mind.
One of my devotionals this year discussed how each of us has good times and difficult times in our lives as if it were an either/or situation. In our meditation today, let us consider…
Battles and Blessings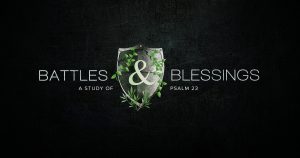 Sometimes in the Christian life, it seems like we are on a constant roller coaster of "battle and blessing, battle and blessing, battle and blessing…"
When we are in the battle, there are many who find it hard to believe that it will ever come to an end. When we are in a period of blessing the same thought comes to many, and they expect it will go on forever. But life is not like that. There are battles and blessings.
Pastor Rick Warren says that he used to think that the Christian life was a succession of battles and blessings, whereas now he thinks of life as being on two parallel tracks. At any given moment in life, there are usually blessings but also battles to face.
He gives the example of the huge blessing that came to him through the publication of The Purpose Driven Life, which became the fastest-selling Christian book of all time. It gave him enormous influence. But at the same time, he found out that his wife, Kay, had cancer. On one track of his life, there was great blessing; on the other track, there was a massive battle to face.
Proverbs 1:1-7 will help us to learn to steer through battles and blessings. The purpose of the book of Proverbs is stated right from the start in verses 1-3.
These are the proverbs of Solomon, David's son, king of Israel.
Their purpose is to teach people wisdom and discipline,
to help them understand the insights of the wise.
Their purpose is to teach people to live disciplined and successful lives,
to help them do what is right, just, and fair.
These Proverbs tell you how life usually works. They provide pragmatic and wise advice learned from a lifetime of experience. They help you attain "wisdom and discipline," two very vital aspects of life, which do not happen overnight.
Verses 4-6 continue this thought.
These proverbs will give insight to the simple,
knowledge and discernment to the young.
Let the wise listen to these proverbs and become even wiser.
Let those with understanding receive guidance
by exploring the meaning in these proverbs and parables,
the words of the wise and their riddles.
The purpose of the book is to enable you to gain Wisdom, which is the art of steering through the battles and blessings of life and living skillfully in whatever conditions you find yourself. Wisdom is choosing to do now what you will be happy and content with later on.
Verse 7 instructs us.
Fear of the Lord is the foundation of true knowledge,
but fools despise wisdom and discipline.
Wisdom provides the foundation for life because we have the proper reverence to God. It means to respect and honor the Lord as God. The most important lesson you can learn about life is to start with God.

I encourage you to read Matthew 4:1-22 which clearly shows us by example how Jesus dealt with battles and blessings.
Jesus' ministry begins with the blessing of the Holy Spirit at his baptism, but, as so often happens after great experiences of the Holy Spirit, battles immediately follow.
Immediately after his baptism, Jesus was taken into the wilderness by the Spirit for the Test. Verse 1 says, "Then Jesus was led by the Spirit into the wilderness to be tempted there by the devvil."
Imagine being in the hot, dry desert having not eaten for forty days. How weak would you find yourself? It is hard for most of us to go for 4 hours without eating. The temptations start with the words, "If you are the Son of God…" The devil is tempting Jesus to presume on his identity, and thus to test his Father. Sometimes the devil comes to us and says, "If you are a Christian, then you are better than others." Or "If God forgives everything, it doesn't matter how you live." Respond by following Jesus' example.
There are three powerful temptations or battles mentioned that Jesus faced:
The first is instant gratification (economic). There are many things that provide instant gratification but leave you feeling hollow afterward. Jesus had prepared by fasting for forty days and forty nights. That left him, of course, in a state of extreme hunger, which the devil took advantage of in the first test. Verses 2-3 say, "For forty days and forty nights he fasted and became very hungry. During that time, the devil came and said to him, 'If you are the Son of God, tell these stones to become loaves of bread.'"
Jesus answers clearly in verse 4, "But Jesus told him, 'No! The Scriptures say, People do not live by bread alone, but by every word that comes from the mouth of God.'"
Although "bread" is necessary, it is not enough on its own. Material things can never fully satisfy. There is a deeper spiritual hunger that can only be satisfied by "every word that comes from the mouth of God." We need regular spiritual food even more than regular physical food.
The second battle that Jesus faced was testing God (religious). The devil puts before Jesus the challenge to throw himself off the highest point of the temple. This is a temptation for Jesus to take his Father's loving protection for granted, and to test it.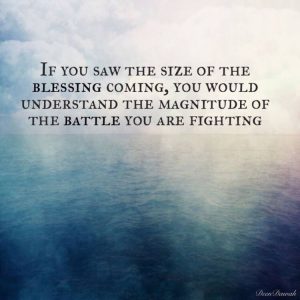 The devil goaded Jesus by quoting Psalm 91, but it is a verse taken out of context. Jesus countered with a verse that is in context in verse 7, "Jesus responded, 'The Scriptures also say, You must not test the Lord your God.'"
The third battle that Jesus faced was the wrong means (political). The devil shows Jesus all the kingdoms of the world and offers them to Jesus in verses 8-9, "Next the devil took him to the peak of a very high mountain and showed him all the kingdoms of the world and their glory. 'I will give it all to you,' he said, 'if you will kneel down and worship me.'" This is the temptation to be dissatisfied with God himself and to embark on a plan of unscrupulous manipulation to achieve his ends by the wrong means. Jesus responds.
"'Get out of here, Satan,' Jesus told him. 'For the Scriptures say, You must worship the Lord your God and serve only him.'"
To each temptation, Jesus responds with a verse from Deuteronomy chapters 6–8. Perhaps he had been studying these chapters at that time. As you study the Bible, it reveals God's character and loving care for you and deepens your relationship with him. This protects you against the devil's lies and helps and equips you to resist temptation when it comes.
At the end of these battles, Jesus enjoyed the blessing of angels to strengthen Him. Verse 11 says, "Then the devil went away, and angels came and took care of Jesus." God will also send strength to you during and after your battles.
Life is not just a matter of defensively steering off the attacks; there are also positive advances to make. Jesus was on a mission. He began to build his team for that mission calling his first disciples in verse 19-20, "Jesus called out to them, 'Come, follow me, and I will show you how to fish for people!' And they left their nets at once and followed him." These were exciting times.
The beginning of the ministry of Jesus was a period of great blessing.
So the next time you are in the middle of a battle, look up with gratitude, and count the blessings that you also have in your life. They are there.
That is a wrap for today's meditation. Next week, we will continue our trek on Meditation Monday as we take time to reflect on what is most important in creating our living legacy.
On tomorrow's trek, we will explore another wisdom quote. This 3-minute wisdom supplement will assist you in becoming healthy, wealthy, and wise each day. Thank you for joining me on this trek called life. Encourage your friends and family to join us and then come along tomorrow for another day of our Wisdom-Trek, Creating a Legacy.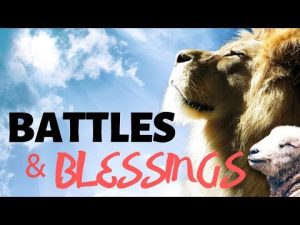 If you would like to listen to any of the past 1298 daily treks or read the daily journal, they are available at Wisdom-Trek.com. I encourage you to subscribe to Wisdom-Trek on your favorite podcast player, so each day will be downloaded to you automatically.
Thank you for allowing me to be your guide, mentor, and most importantly, I am your friend as I serve you through this Wisdom-Trek podcast and journal.
As we take this trek together, let us always:
Live Abundantly (Fully)
Love Unconditionally
Listen Intentionally
Learn Continuously
Lend to others Generously
Lead with Integrity
Leave a Living Legacy Each Day
I am Guthrie Chamberlain reminding you to Keep Moving Forward, Enjoy Your Journey, and Create a Great Day Everyday! See you tomorrow!