Wisdom-Trek / Creating a Legacy
Welcome to Day 1203 of our Wisdom-Trek, and thank you for joining me.
This is Guthrie Chamberlain, Your Guide to Wisdom
Wealth with a Purpose – Ask Gramps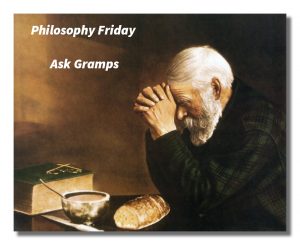 Wisdom – the final frontier to true knowledge. Welcome to Wisdom-Trek where our mission is to create a legacy of wisdom, to seek out discernment and insights, and to boldly grow where few have chosen to grow before.
Hello, my friend, I am Guthrie Chamberlain, your captain on our journey to increase wisdom and create a living legacy. Thank you for joining us today as we explore wisdom on our 2nd millennium of podcasts. This is Day 1203 of our trek, and it is time for our Philosophy Friday series. Each Friday, we will ponder some of the basic truths and mysteries of life and how they can impact us in creating our living legacy.
As we continue on this trek called life, sometimes we have questions about life, so our Friday trek is a time when we can "Ask Gramps." Gramps will answer questions that you would like to ask your dad or granddad, but for whatever reason, you are unable to. No matter how old we are, I know that all of us would like the opportunity to ask Dad or Gramps questions about life in many areas.
We may mix it up a bit on our Friday episodes, but will strive to keep them down to earth and enjoyable. If you have any questions that you would like to ask Gramps, please email them to guthrie@wisdom-trek.com.
So the question for this week is…
"Hey Gramps, I am trying to be a good manager of the money I earn. We have been frugal and strive to be wise with our spending and investing. The result is that we are nearly debt-free and have started to accumulate a reserve. Is it wrong to pursue more money and accumulate a substantial amount?"
Wealth with a Purpose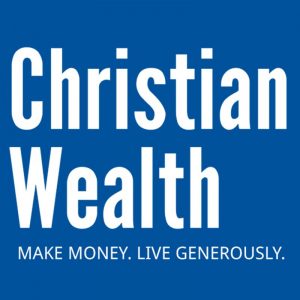 First, let me state emphatically, there is certainly nothing wrong with wisely and prudently accumulating resources. The Bible is clear that one of the blessings from God can be gaining material wealth. As with all of God's precepts, it is what your focus is on.
Let's start with a basic concept and a straight forward verse, which is 1 Timothy 5:18,"For the Scripture says, 'You must not muzzle an ox to keep it from eating as it treads out the grain.'" And in another place, "Those who work deserve their pay!" God's precept here is you should work hard, and when you do, you deserve the pay that you receive. There is nothing wrong or negative with this.
One of the biggest misperceptions in our contemporary culture, even among many Christians, is that there is something inherently evil with turning a profit. The Bible warns us against making wealth an idol in 1 Timothy [6:10], but it does not discourage the responsible accumulation of wealth by God's people. The keyword here is responsible.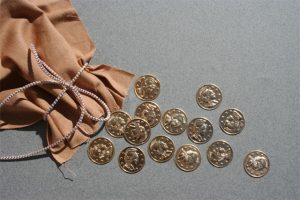 While Scripture may not make a clear case for capitalism, it is apparent that some capitalist principles are rooted and entwined with a Biblical worldview. There are numerous passages in the Bible that encourage us to work hard for honest wages such as 2 Thessalonians [3:10] and 1 Timothy [5:18], which I read above. We should create goods and accumulate wealth that can enrich others (Proverbs [11:25]). We should buy, sell, and make a profit (Proverbs [31:16]-24 and Leviticus [25:14]). We should responsibly invest our resources (Luke [19:11]-26 and Proverbs [11:24]). Of course, we should first of all support and care for our family (1 Timothy 5:8).
Wealth, like any of God's good gifts, can puff us up and easily become an idol, which is why there are warnings in God's Word against the full-fledged pursuit of money at the expense of a life focused on knowing God and the building of His Kingdom here on earth.  Materialism and greed can sap our spiritual life because it prevents us from "keeping our eyes on Jesus, the champion who initiates and perfects our faith," Hebrews 12:2.
If we lose our Biblical Worldview about wealth, it will cause our indifference to the poor and needy and result in our denial of the Gospel through wrong actions. We are warned about this in James 2:14-20, "So we should hold our wealth loosely, but not recklessly.  We should never feel bad with false guilt if we through our hard work and being frugal, the result is financial gain.  We can prayerfully use that gain to bless our family, and to assist in building God's Kingdom throughout the world.  We are blessed, and God is gracious to us, then it is our responsibility to bless and be gracious to others as God's emissary."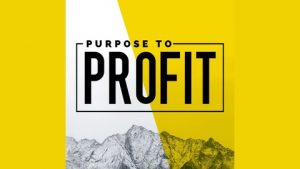 The bottom line is it is not a sin to have wealth, but it is a sin for wealth to have us.
An excellent passage to consider to end on is 1 Timothy 6:17-18, "Teach those who are rich in this world not to be proud and not to trust in their money, which is so unreliable. Their trust should be in God, who richly gives us all we need for our enjoyment. Tell them to use their money to do good. They should be rich in good works and generous to those in need, always being ready to share with others."
I hope these tips will help you have a Biblical Worldview and mindset about wealth. Make as much as you can, so you can help as many as you are able.
That is a wrap for today's question. Join us again next Friday for another question on our "Ask Gramps" episode. Our next trek is Mediation Monday, where we will help you reflect on what is most important in life. So encourage your friends and family to join us and then come along on Monday for another day of our Wisdom-Trek, Creating a Legacy.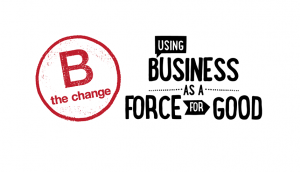 If you would like to listen to any of the past 1202 daily treks or read the associated journals, they are all available at Wisdom-Trek.com. I encourage you to subscribe to Wisdom-Trek on your favorite podcast player so each day will be downloaded to you automatically.
Thank you for allowing me to be your guide, mentor, and most of all, your friend as I serve you through the Wisdom-Trek podcast and journal.
As we take this trek together, let us always:
Live Abundantly (Fully)
Love Unconditionally
Listen Intentionally
Learn Continuously
Lend to others Generously
Lead with Integrity
Leave a Living Legacy Each Day
I am Guthrie Chamberlain reminding you to Keep Moving Forward, Enjoy Your Journey, and Create a Great Day Everyday! See you on Monday!