Wisdom-Trek / Creating a Legacy
Welcome to Day 260 of our Wisdom-Trek, and thank you for joining me.
This is Guthrie Chamberlain, Your Guide to Wisdom
3 Ways to Accept Criticism With Grace
Thank you for joining us for our 7 days a week, 7 minutes of wisdom podcast. This is Day 260 of our trek, and yesterday we explored the trail of what it really means to be rich and happy.  The majority of the story was from a blog post written by Jeff Haden. Today we will consider a story adapted from an article by Kristine Brown called 3 Ways to Accept Criticism with Grace. If you miss any of our Wisdom-Trek episodes, please go to Wisdom-Trek.com to listen to them and read the daily journal.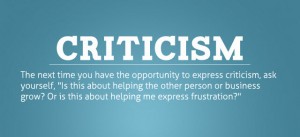 We are recording our podcast from our studio at Home2 in Charlotte, North Carolina. As mentioned previously, we will be in Arizona for 4 days, so I am recording some additional podcasts ahead of time for while we are away. These days may be somewhat shorter as we will take quick daily treks on some short trails.
Let's head out on the trail for today and learn…
3 Ways to Accept Criticism with Grace
Heat filled my cheeks as he spoke. His words pressed harder and harder until my heart felt trapped beneath them. What had I done to deserve such criticism? I sat in silent astonishment without a clue how to respond. I just wanted the conversation to be over.
We have all experienced times when a friend, co-worker, or relative offered harsh judgments. But there are also times when the words spoken, though hurtful at first, are exactly what we need to hear. So how do you discern between the two? How do you know if this person is giving constructive feedback or condemning your actions?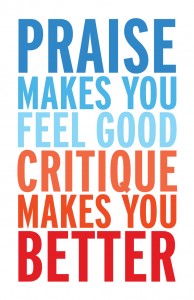 Let's look at a reference from Paul's letter to the Church in Galatia found in Galatians [2:11]-12,
But when Peter came to Antioch, I had to oppose him to his face, for what he did was very wrong.  When he first arrived, he ate with the Gentile believers, who were not circumcised. But afterward, when some friends of James came, Peter wouldn't eat with the Gentiles anymore. He was afraid of criticism from these people who insisted on the necessity of circumcision.
In Paul's instruction to the Galatian church, he tells about a time he corrected Peter. Paul noticed Peter acting one way around Jews and another way when he was only with the Gentiles. I can imagine how difficult it was for Paul to address this matter with Peter. After all, Peter was one of the twelve disciples. He was a bold proclaimer of the gospel before Paul became a believer. Yet Paul followed God's instruction and tackled this difficult topic with Peter.
So how do we handle these situations when they come up? Paul's story gives us valuable insight into these often uncomfortable moments. The following three tips will help us determine a course of action when someone we know offers opinions we don't want to hear.
1. Listen up, and listen well.
I was stunned that day by the unexpected turn in the conversation with my friend. For that reason, I missed part of what was said. Certain phrases stood out louder than the rest. You hold on to control… let other people help…more communication. I focused on the negative and blocked out most everything else.
So often we miss the message in its entirety because we don't hear everything. As the discussion begins, let's determine to focus our attention. Ask questions. Create open dialogue and keep the exchange going. Above all, we must resist getting defensive. Like Peter, God uses people of like faith to teach us valuable lessons. But we could miss the opportunity if we don't listen.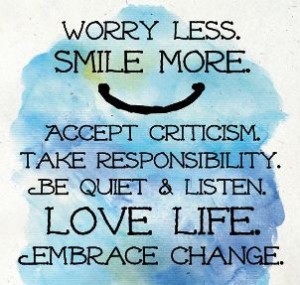 2. Consider the source.
After the exchange, let's ask ourselves these questions: Is he/she coming to me with her concerns for the right reasons? Is he/she someone I trust to give wise counsel? If the answer to these two questions is yes, then we should allow our hearts to be open to their words.
Paul demonstrated his leadership ability and his devotion to God's call on his life through years of commitment to ministry. No doubt he was someone Peter could trust. Peter knew Paul, and he knew the Holy Spirit guided Paul's heart and actions. For this reason, Peter could accept Paul's concern with confidence.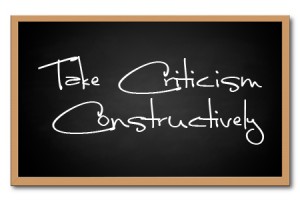 3. Be receptive and appreciative.
As family members, work associates or ministry co-laborers we need to understand that we are working towards a common purpose. Especially if they are fellow Christ followers, we must remain united with other believers. Whatever action steps you decide to take or not to take, reassure the person that confronted you. Renew your commitment to the common goal. Let him/her know you appreciate them. Gratitude eases tension and builds relationships. We should not let our pride control our thoughts and actions.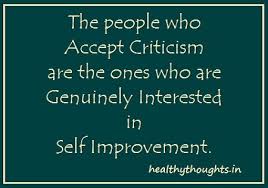 There have been times in our marriage where Paula has had to confront me on issues, and let's face it, confrontation creates discomfort!  Although internally I would feel resistance rising, I knew if it were a concern to her, then it would be best for me to listen and check my heart.  Usually, it was something I was oblivious to and by making minor changes, as needed, would defuse the situation. Even if I did not think it was justified, I became a better husband through it. Paula risked hurting my feelings to bring about change that would ultimately improve our relationship. She has become a trusted voice and gentle admonisher. After taking these matters to God in prayer, I resolve to work toward bettering myself as a husband and a listener.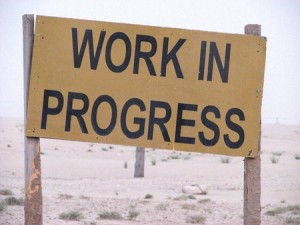 We can find wisdom in Paul's exchange with Peter today. Criticism can hurt if we allow ourselves to be offended, but we can grow in Christ by making the most of it. Paul and Peter worked through many obstacles in ministry, and we can too. Sometimes submitting to God's plan means daring to listen.
Let us endeavor to accept criticism with grace. Tomorrow we will be back on the trails as we explore another short story. So encourage your friends and family to join us and then come along tomorrow for another day of our Wisdom-Trek, Creating a Legacy.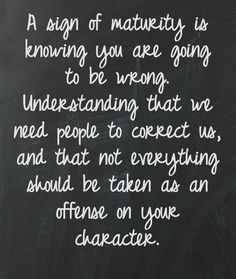 That will finish our podcast for today. As you enjoy your daily dose of wisdom, I encourage you to help us promote Wisdom-Trek in the following four ways:
Leave us feedback about the podcast on Wisdom-Trek.com, so we can continually improve.
On your smartphone, subscribe on iTunes, GooglePlay, Spreaker, Soundcloud or Stitcher, so the podcast will be downloaded to you automatically each day.
On your computer or if you have an iPhone or iPad, leave us a rating and review on iTunes.
Share Wisdom-Trek with your family and friends through email, Facebook, Twitter, or in person so they can come along with us each day.
Thank you for allowing me to be your guide, mentor, and most of all your friend as I serve you through the Wisdom-Trek podcast and journal each day.
As we take this trek together, let us always:
Live Abundantly (Fully)
Love Unconditionally
Listen Intentionally
Learn Continuously
Lend to others Generously
Lead with Integrity
Leave a Living Legacy Each Day
This is Guthrie Chamberlain reminding you to Keep Moving Forward, Enjoy Your Journey, and Create a Great Day Every Day! See you tomorrow!