Wisdom-Trek / Creating a Legacy
Welcome to Day 893 of our Wisdom-Trek, and thank you for joining me.
This is Guthrie Chamberlain, Your Guide to Wisdom
Dont' Worry, Be Joyful – Ask Gramps

Thank you for joining us for our five days per week wisdom and legacy building podcast. This is Day 893 of our trek, and it is time for our Philosophy Friday series. Each Friday we will ponder some of the basic truths and mysteries of life and how they can impact us in creating our living legacy.
As we continue on this trek called life, sometimes we have questions about life, so our Friday trek is a time when we can "Ask Gramps." Gramps will answer questions that you would like to ask your dad or granddad, but for whatever reason, are unable to. No matter how old we are, I know that all of us would like the opportunity to ask dad or gramps questions about life in many areas.
We will address areas such as finances, relationships, health/fitness, business/work, home repairs/renovations, seasons of life, spiritual/Biblical questions, and any others areas that come our way. As your fellow sojourner and mentor on this trek that we call life, it is Gramps' goal to provide you with practical wisdom and advice about any area of life. It is crucial that I receive a constant flow of questions, so please submit your questions to guthrie@wisdom-trek.com. And Gramps will answer your questions on our Friday podcast.
We are broadcasting from our studio at The Big House in Marietta, Ohio. With the recent high-profile celebrity suicides and the fact that suicide rates are increasing in all cultural and age groups, it seems as if more people are losing hope in our world today. So the question today is:
"Hey Gramps, How is it possible to maintain hope in our lives and accept that we are worthwhile and have a purpose that is greater than ourselves?"
Don't Worry, Be Joyful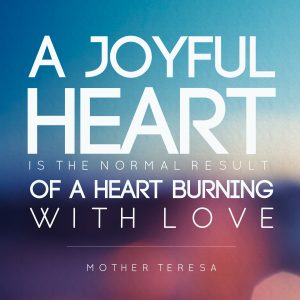 While I do not generally have an issue with depression and have never experienced bouts with feeling worthless, I do have family members and friends that do. There are many causes for depression, such as mental or physical illness, what we eat, and whether we are getting adequate exercise. Even what we allow to enter into our minds through TV, videos, audio, reading, and listening to the advice of others impacts us.
In most western cultures people strive relentlessly to be happy, but no external resources or circumstances will bring us lasting happiness. In fact, I would encourage you to stop striving for happiness because it is, at best, as temporary as the morning fog. Instead, on a daily basis, we need to seek deep and abiding joy.
Joy can only be realized when we realize who we are in God's eyes. If God loves us and considers us worthwhile and precious, we need to have that same view of ourselves. Here are some Bible passages that will help you to change your thinking about yourself, so that, in all circumstances, you will love and accept yourself for who you are, for who God designed you to be. You can never love others properly and be loved by others until you first love yourself properly. We are truly valuable because we are God's masterpiece.
Ephesians 2:10 says, "For we are God's masterpiece. He has created us anew in Christ Jesus, so we can do the good things he planned for us long ago."
If you want to lessen your depression, you need to change the way you think. No longer can we think and act as other people do. Romans 12:2 reminds, "Don't copy the behavior and customs of this world, but let God transform you into a new person by changing the way you think. Then you will learn to know God's will for you, which is good and pleasing and perfect."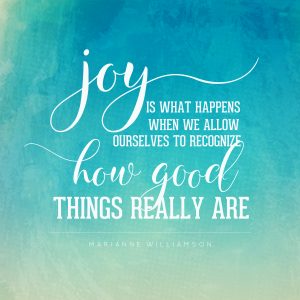 Before you were ever born, God knew and loved you.
You made all the delicate, inner parts of my body
and knit me together in my mother's womb.
Thank you for making me so wonderfully complex!
Your workmanship is marvelous—how well I know it.
Everyone who has ever lived deals with difficult times and situations. It is how we choose to deal with those times and situations that will make the difference between depression and having the strength needed to keep moving forward. Jesus's half-brother James wrote in James 1:2-4, "Dear brothers and sisters, when troubles of any kind come your way, consider it an opportunity for great joy. For you know that when your faith is tested, your endurance has a chance to grow. So let it grow, for when your endurance is fully developed, you will be perfect and complete, needing nothing."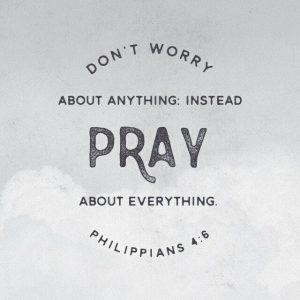 Both in difficulty and in pleasant times we need to take our concerns and praise to God as the Apostle Paul taught us in Philippians 4:6-7, "Don't worry about anything; instead, pray about everything. Tell God what you need, and thank him for all he has done. Then you will experience God's peace, which exceeds anything we can understand. His peace will guard your hearts and minds as you live in Christ Jesus."
God has a perfect plan for you, and you are a unique bearer of His image. Even when what you are experiencing is difficult, God is working His will through you. 1 Thessalonians 5:16-18  reminds, "Always be joyful.  Never stop praying. Be thankful in all circumstances, for this is God's will for you who belong to Christ Jesus."
Next week we will have a new question to Ask Gramps. If you have a question you would like answered, please email it to guthrie@wisdom-trek.com, and Gramps will answer it on our Friday podcast with the wisdom and philosophy that Gramps has gained over his years of experience and study. I know you will find these insights interesting, practical, and profitable in living a rich and satisfying life.
Our next trek is Mediation Monday where we will help you reflect on what is most important in life. So encourage your friends and family to join us and then come along on Monday for another day of our Wisdom-Trek, Creating a Legacy.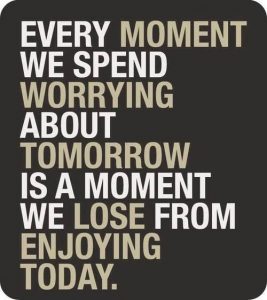 If you would like to listen to any of the past 892 daily treks or read the associated journals, they are all available at Wisdom-Trek.com. I encourage you to subscribe to Apple Podcast or Google Play so that each day's trek will be downloaded automatically.
Thank you for allowing me to be your guide, mentor, and most of all your friend as I serve you through the Wisdom-Trek podcast and journal.
As we take this trek together, let us always:
Live Abundantly (Fully)
Love Unconditionally
Listen Intentionally
Learn Continuously
Lend to others Generously
Lead with Integrity
Leave a Living Legacy Each Day
I am Guthrie Chamberlain reminding you to Keep Moving Forward, Enjoy Your Journey, and Create a Great Day Everyday! See you on Monday!