Vegan Martin Zeman from Czech Republic
Vegan is a choice I am able to make.
In the past, people in Czech Republic couldn't really make those choices because of the scarcity of so many things but today we have developed a very competitive country.
The old regime is recent and people still remember that and so whenever there are ways or rules that seem impossible we will find a way through it.
We have the freedom to study and the freedom to travel.
I am an electrical engineer. All of the good schools are free because they are public which means I did not have to pay for my studies. My degree allows me to work for a great company which brings me to the United States from time to time.
Being a vegan was a choice I made about a year ago but I was thinking about quitting eating meat for a long time. The final step was the inspiration of the movie Earthlings.
It was narrated by Joaquin Phoenix and it shows the brutal truth about the food industry and that kind of made me do the next step and quit eating all animal products-- meat, dairy products, eggs.
The pure reason behind my being vegan is ethical for me. My selection of food doesn't involve cruelty in killing animals.
There are other options out there of what to eat and I can replace everything. Being vegan just makes me feel better.
I learned English in the Carnival and playing video games
I've been studying English since nursery school but the school system is not very good in terms of languages. I started watching movies in English and playing computer games. With computer games I have communicative interactions with other actors in the games.
When I was at the University I decided to go somewhere abroad to work so I chose this program called Work and Travel USA. I traveled to USA and worked for three months and then spent one month traveling. I went to Pennsylvania to work for a carnival which was pretty interesting.
So work as a carney is very adorable. I meet a lot of nice people and every time I give rides to a kid their parents will stand next to me and talk.
This is by the way one of the greatest advantages of American people as they are really open-minded and open to talking to other people; to strangers. Two summers as a carny developed my English skills.
I also work for an American company in Czech Republic so I speak English every day.
My traveling took me to Alaska. Alaska was well known for having to work long hours and which was good money. I was a poor student with no money and I also wanted to go there. Working at the cannery was good work.
While in Alaska I got to go to Denali, Kenai Fjords and I saw bears, elk, caribou, and whales.
Environmental Tip Plus Philosophy
I'm staying at a hotel where they serve vegan meals. There's a sign in the lavatory, like most hotels, that says if you'd like to use the towels again just hang them up but if you'd like us to wash them then throw them on the ground. For conserving water.
Well I go to the restaurant inside the hotel and they serve me with paper plates and plastic silverware and I don't understand that. I think I'm the only one at the hotel to do this but I bring my ceramic plate and my metal from my room to use for meals.
I have a quote from a movie that I really love. I'm no extraordinary movie person but my favorite movie is Forrest Gump. It's just so positive and I love the quote about life being like a box of chocolates and never knowing what you're going to get.
But the quote that inspires my philosophy is from Tennessee Williams. It was used in the movie Transsiberian. The quote from the movie taken from his quote is, "Kill all my demons and my angels may die too."
His quote is, "If I got rid of my demons, I'd lose my angels."
Part of my job is to take care of people as I am a supervisor and I need to help them grow. Improve. This quote says that everybody has good and bad sides. Sometimes we don't like things in people and trying to convince them to change their behavior or to improve may not always be a good thing.
What I'm trying to say is that we need to respect each other. In any relationship if we want it to last a long time we need to accept people's demons and let their Angels excel.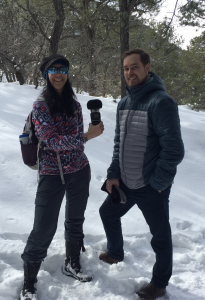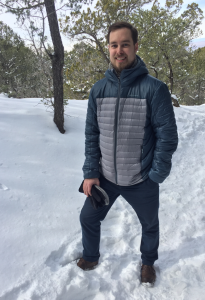 Please sign up! Podcast email updates!
You can sign up for Your Positive Imprint email updates below. Emails are from me.
Please post positive reviews on iTunes or your favorite Podcast platform!
Please subscribe to this podcast by clicking on the Subscribe button at your favorite podcast platform! Subscribe now!
Please enter your name.
Please enter a valid email address.
Yes, I want to receive emails about your podcast
Something went wrong. Please check your entries and try again.