Wisdom-Trek / Creating a Legacy
Welcome to Day 603 of our Wisdom-Trek, and thank you for joining me.
This is Guthrie Chamberlain, Your Guide to Wisdom
Let Life Touch You

Thank you for joining us for our 5 days per week wisdom and legacy building podcast. This is Day 603 of our trek, and today is Philosophy Friday. Every Friday we ponder some of the basic truths and mysteries of life and how they can impact us in creating our living legacy.
Currently, we are on an extended multi-week trek as we explore the teachings from some of my virtual mentors, such as Jim Rohn, Zig Ziglar, and Earl Nightingale. The core of our current trek is based primarily on Jim Rohn's book called The Five Major Pieces to the Life Puzzle. I have learned a considerable amount from reading and re-reading this book on my own trek of life, and I trust that it will benefit you also. Keeping with the continuity of Wisdom-Trek, I have adapted it to The Five Trails on Life's Trek.
We are broadcasting from our studio at The Big House in Marietta, Ohio. Our family of hawks is extremely busy feeding their young chicks. They are quite vocal as they seek out and deliver fresh nourishment for their chicks and themselves. Although we have not seen the chicks yet, there are usually two born each year.
As we continue to make adjustments to our schedule and life adjustments surrounding Hazel's leukemia treatments and their effects, we are starting to adapt to a much different, but more consistent schedule.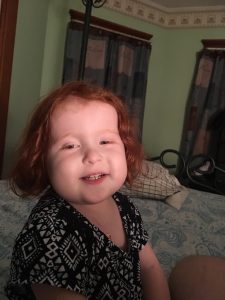 As we continue today on our 5th trail, which is the The Trail of Lifestyle, we desire to explore how we can allow life, even with its hardships and troubles, to touch us in such a way that it actually changes us. As life impacts us in meaningful ways, we need to allow it to flow through us to the lives that we impact.
If you have missed the past few Philosophy Friday treks, it would be good to go back and review them to get caught up on our progress so far. We have a lot of ground to cover today, so let's break camp and begin the fifth trail of this extended trek as we cover:
The Five Trails on Life's Trek – Lifestyle Part (5)
As a reminder, our overall extended trek covers these five trails:
Philosophy

Attitude

Activity

Results

Lifestyle
Let Life Touch You
There is a world of difference between visiting a foreign country and actually living among its people and experiencing that country. Visiting is a basic physical activity; experiencing is a rich emotional event.
To experience life, you must let it touch you. Not just the positive experiences, but you must also be touched by the sorrows and the sadness, by the losses and the longings. Emotions enrich your life and create for you a special uniqueness regarding both who you are and how you live.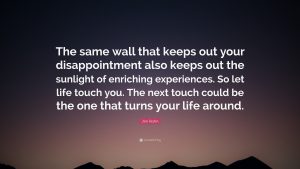 To live a unique life, you must first become unique as an individual by experiencing a broad range of human experiences and emotions. Only when you have experienced the full spectrum of human existence can you begin to design and live a life of substance, a rich and satisfying life.
All progress begins with emotion. You do not attract a better life merely by wanting it; you attract it by adopting the emotions that a "better life" requires. But keep in mind that a better life for another person may not be the same as it would be for you.
If you want to be full of joy and happiness, you begin by thinking, feeling, and acting in a joyful manner, which results in happiness. If you want to be wealthy, you begin by thinking, feeling, and acting "wealthy," which may require some disciplined actions on your part.
You can capture the attention and the appreciation of your family with your current resources. You do not have to wait for wealth to discover and share your joy and happiness. You do not have to wait to be unique. You do not have to postpone the experience of joy and a unique lifestyle because it is within your present reach. In fact, through a disciplined lifestyle, by practicing what is within your present reach, it will actually extend your reach. You only have to start where you are and with what you currently have. You need only to breathe joy, happiness, and uniqueness into your assets of the current moment.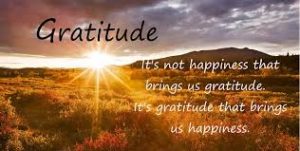 The joy that can be shared by surprising your child with a twenty-dollar concert ticket, when that is all you can currently afford, can be as rewarding as giving them a twenty thousand dollar automobile that you cannot afford.
One of your responsibilities as a parent or grandparent is to teach your children and grandchildren how to live a good lifestyle. This is a lifestyle that is not determined by how much material wealth you have, but by how wealthy you are in the character traits listed in Galatian 5:22-23. Here are those attributes, "But the Holy Spirit produces this kind of fruit in our lives: love, joy, peace, patience, kindness, goodness, faithfulness, gentleness, and self-control. There is no law against these things!"
That is what lifestyle is all about – finding unique ways of transforming emotional possibilities into meaningful experiences that are within your current means.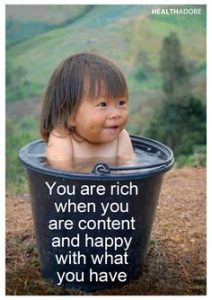 You can start right now by offering all that is within your power to share. Whether you offer your time, a shoulder to cry on, a word of sincere appreciation or your undivided attention, if you will just be there and really live that moment, what an experience that could be!
You must not let the years, and the chances, and the small opportunities for creating moments of joy slip away. If you continue to wait until you have the resources to do the big things before you master the art of experiencing all that life currently has to offer, then you may find that we have waited for too long.
You can begin the process of creating a wealth of experiences and memories that will endure in the hearts of those you love long after you are gone today. This is your legacy, not what you leave behind.
Lifestyle is a source of joy and fulfillment that is available to you, regardless of your current circumstances. It is within the immediate reach of anyone who is willing to choose a mind-shift change.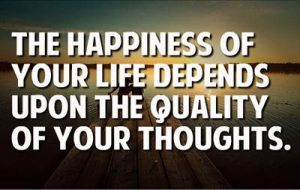 Your life is filled with opportunities for experiencing a new level of joy, happiness, sophistication and gratitude. All that is required is a change of mind and a decision to begin experiencing it all now. As you demonstrate your new commitment to take a full measure from even the smallest opportunities that come your way, you can live abundantly and obtain a rich and satisfying life today.
We are deliberately taking our trek slowly on The Five Trails on Life's Trek as we complete our hike today on the Trail of Lifestyle. We learned that you must let life touch and impact you today, that you cannot wait to start living the rich and satisfying life, but you must choose to live it each day.
Starting next week on Philosophy Friday and for a few weeks after that, we will invest time back at camp around our campfire as we summarize The Five Trails on Life's Trek and focus on how we need to develop a sense of urgency to live each day fully. So join us next Friday for these additional insights. I know you will find these insights interesting and profitable in living a rich and satisfying life.
Our next trek is on Monday, and we will continue our series called The Tools in Gramps' Backpack where we will equip you with the tools needed to impact the lives of others. So encourage your friends and family to join us, and then come along on Monday for another day of our Wisdom-Trek, Creating a Legacy.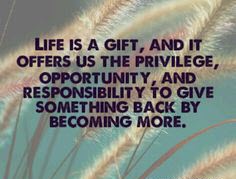 That will finish our trek for today. If you would like to listen to any of the past daily treks or read the daily journal, they are available at Wisdom-Trek.com. You can also subscribe on iTunes and Google Play so that each day's trek will be downloaded automatically.
Thank you for allowing me to be your guide, mentor, and most of all your friend as I serve you through the Wisdom-Trek podcast and journal.
As we take this trek of life together, let us always:
Live Abundantly (Fully)
Love Unconditionally
Listen Intentionally
Learn Continuously
Lend to others Generously
Lead with Integrity
Leave a Living Legacy Each Day
This is Guthrie Chamberlain reminding you to Keep Moving Forward, Enjoy Your Journey, and Create a Great Day Every Day! See you on Monday!