On this week's Industrial Talk we're onsite at IoT Solutions World Congress and talking to Marc Peters, Distinguished Engineer with IBM about "Responsible Computing, what is it and why it's important to industry". Get the answers to your "Responsible Computing" questions along with Marc's unique insight on the "How" on this Industrial Talk interview!
Finally, get your exclusive free access to the Industrial Academy and a series on "Why You Need To Podcast" for Greater Success in 2022. All links designed for keeping you current in this rapidly changing Industrial Market. Learn! Grow! Enjoy!
MARC PETERS' CONTACT INFORMATION:
Personal LinkedIn: https://www.linkedin.com/in/petersmarc/
Company LinkedIn: https://www.linkedin.com/company/ibm/
Company Website: https://www.ibm.com/us-en?ar=1
PODCAST VIDEO:
https://youtu.be/2tl6ctXoPxc
THE STRATEGIC REASON "WHY YOU NEED TO PODCAST":
OTHER GREAT INDUSTRIAL RESOURCES:
NEOM: https://www.neom.com/en-us
Hitachi Vantara: https://www.hitachivantara.com/en-us/home.html
Industrial Marketing Solutions: https://industrialtalk.com/industrial-marketing/
Industrial Academy: https://industrialtalk.com/industrial-academy/
Industrial Dojo: https://industrialtalk.com/industrial_dojo/
We the 15: https://www.wethe15.org/
YOUR INDUSTRIAL DIGITAL TOOLBOX:
LifterLMS: Get One Month Free for $1 – https://lifterlms.com/
Active Campaign: Active Campaign Link
Social Jukebox: https://www.socialjukebox.com/
Industrial Academy (One Month Free Access And One Free License For Future Industrial Leader):
Business Beatitude the Book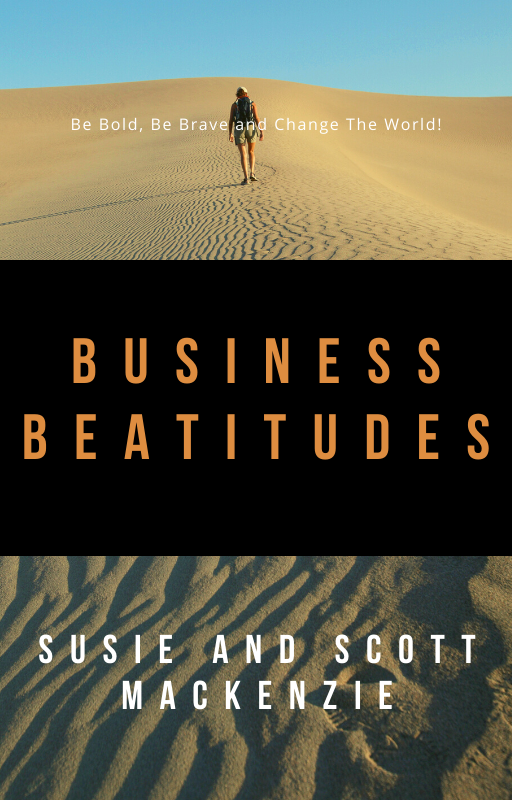 Do you desire a more joy-filled, deeply-enduring sense of accomplishment and success? Live your business the way you want to live with the BUSINESS BEATITUDES...The Bridge connecting sacrifice to success. YOU NEED THE BUSINESS BEATITUDES!
TAP INTO YOUR INDUSTRIAL SOUL, RESERVE YOUR COPY NOW! BE BOLD. BE BRAVE. DARE GREATLY AND CHANGE THE WORLD. GET THE BUSINESS BEATITUDES!
Reserve My Copy and My 25% Discount
PODCAST TRANSCRIPT:
SUMMARY KEYWORDS
consortium, organizations, responsible, computing, industry, people, ibm, Marc, industrial, defined, individuals, join, happening, technology, world, component, model, iot solutions, insights, conversation
00:00
Industrial Talk is brought to you by Armis. Yes, you were in the digital transformation game. Yes, you need to find trusted companies, trusted individuals to help you along with that journey. The Armis platform delivers complete asset intelligence, you know what that means, insights into your connected assets, you're in the digital transformation game, you have to have that insights into what is connected, go to armis.com Find out more, you will not be disappointed. Also industry IoT Consortium. At industrial talk, we always talk about education, we always talk about collaboration, we are always talking about innovation. And if you're a business that has any desire to be resilient to the future, you need to be able to educate, collaborate, as well as innovate with other industry professionals. That's a must. Industry IoT consortium brings that all together, you need to be a part of this community, you need to be connected with these leaders that are all apart the industry IoT consortium, go out to ai consortium.org. Find out more, again, you will not be disappointed, you're just going to be happy. All right, welcome back to industrial talk. And thank you very much for supporting this platform that celebrates industry professionals all around the world. And I'm pointing at you on the video. Now, you can tell by the noise in the background, we were on site at IoT solutions World Congress, Barcelona, Spain was the town and ad is a must attend event, you need to attend that event, all the contact, and all the information for that event will be out on industrial talk.com. Now, we had the opportunity to speak to Marc Peters, Distinguished Engineer with IBM about responsible computing. Now, you're saying yourself, Scott, Scott, I don't know what that means. Responsible computing.net They have a Consortium and they are defining what that is. And here's a definition ensuring that your IT organization is a responsible contributor to and an advocate for the planet sustainability development goals. Yes, noble, yes, important. And yes, it needs to be a part of that conversation. Now go out to responsible computing.net all of the information is out there, and and how you can get involved. You know, it is an important component. And Marc Peters, of course, you're going to have his contact information out on industrial talk. So here's Marc, enjoy the conversation on responsible computing.
02:46
Thanks for coming back.
02:50
Because he has to blaze out of here. And so I had to make sure that we get him on the podcast again, before he has to get on a plane and go back home. I guess we're going back home. Yes, I'm flying back home. He couldn't extend it another day.
03:03
You have to know that futures contract. And they have so many people visiting the IOC conference in Barcelona these days. And there is also a second contract second place. So it was rather challenging to find a hotel room for another night. So it was easier to say, Yeah, we got an extra bed in ours.
03:21
It's true that other conferences pretty big, too. I mean, yeah, it's pretty big. It's lively. And it's fun. All right.
03:31
We had a prior conversation with Marc,
03:35
Oregon. And we were talking about the consortium that has just originally been kicked off here a few hours ago called responsible computing. I think it's a good opportunity, Marc to expand a little bit upon that give us a little history behind why this is important. I get it. For the listeners help us understand a little bit about that. Yes. So maybe I start with a small story. So I used to be the CTO for Energy Environment utilities, for me for more than 10 years. And I started to be on stage for conferences and talking about different things that we're targeting energy and
04:16
maintenance scenarios, AI, machine learning and whatever new technology stuff. And then I said that there is more that needs to be talked about. And the more was around environment, because it became part of my role on one side, but also something that's relevant to my family. I'm married has three kids. So I also want to have that, that worlds that we are currently living in being ready for them to live in the future.
04:41
And looking at the newspaper from one of the academia. That was in 2019. I have seen a model that comes from the foundation for future generation. It's the Russell Russell Space Foundation and they came up with a model they call for P model. And peas are standing for people. You
05:00
Plant prosperity and participation. And I said said that is a brilliant model because it is addressing the feelings that individuals have. It's addressing the challenges that organizations are facing. And it's opening up through the force P sort of the participation, two way of interacting and engaging for individuals. And looking at the announcement of the OMG Consortium for responsive computing, these four P's are also at the heart of what we want to do and what we want to achieve. And what we have already been doing it the last three years, as part of the IBM initiatives that we have been doing, first of all,
05:45
it's, I find the necessity for an organization or a body like this consortium, even more needed today than ever before. And we spoke briefly about it. And I think that what's interesting is, is the necessity to be engaged to be a part of it to participate. So
06:08
have you done has for this consortium? You're not starting from scratch, right? Are you?
06:16
Have you sort of begun taking the the information and the insights provided by other consortium members and then begin to build this disorganization? Yes. So why we started, we put together a team of 100, IBM assistants were more volunteers. And they participated not because they were forced to buy cars, but because they thought there was a very good combination of technology, and individual interest that is going alongside that subject, and formalizing someone's framework, some of the ideas, but we clearly said at the beginning already, this is nothing that we can do by ourselves only, we want to validate our initial ideas with others. So that's where we started thinking around the council or consortium. And we reach out to different industries, like the financial services sector, telecommunications, industry, energy industry consulting industry. And with these participants, we were discussing a Is it crazy what we have in our mind? Or is it reflecting what you also experience a field. And you can imagine that, looking back two years, two years from now, in the past, most people were thinking about cloud and public cloud.
07:36
So if I, as a CTO was talking to customers talking about cloud and technology, they were just sitting back, and it's another guy talking about Florida, blah, blah, blah, right, right. Oh, yeah. Whereby when we talked about responsive computing, and the ideas and necessity, you got full attention of everyone listening in. And we're feeling really this intense
08:00
thinking that I started to do on how this would be applicable for the Ministry for the organization or for them individually. And that's also where we reached out to more and more organizations and asked, Hey, would you like to join the council? How would how would we need to formalize it? And one of the feedback was it, we would like to join, but we don't want this to be
08:23
an enterprise driven organization, we want it to be more mutual.
08:27
So we approached the OMG optic management group to see if they would have appetite and engaging and collaborating with us. And we found it a great partner that invested in you. That's something where we feel not only proud of doing it, but where we think that we can make a difference by even bringing our own network into
08:49
the did you with that, that ideal spot on don't get me wrong? Was there any sort of pushback, like companies saying, I get it, but we have it? I mean, any any pushback on on being a part of that organization? Like, hey, this is this is this is our, this is our stuff, that type of thing. So it's a it's a very interesting question.
09:17
I just need to spend some time to figure out how to best answer because I have an answer that I will not openly share here. No, because this is something that I can't I cannot I didn't mean to pop you with that question. It would just be something that I can imagine somebody saying, Wow, no, no. Let me do it more analyze. Large organizations have structures have plans and vacancy. So
09:45
most of them immediately, some set that by themselves to structure. The idea is something that they have been already been doing since years and they are more advanced and therefore would not like to engage
10:00
Because this type of discussion, or would not like to have the name associated with others in the same context. So that's one silo,
10:10
as you are working with organizations always have to follow a certain process to convince the stakeholders to get a message on WhatsApp.
10:20
And that need to be a sustainability message
10:23
could be also a business message messenger value message whereby they're looking at current discussions. So remember, that started two years ago, or two years more into this? We see more and more organizations say that the responsibility side is something we need to do. And the commercial aspects are only second priority. So we really see number 50. In the discussion.
10:53
So.
10:55
So the hook is the fact that I think that there's a lot of pressure from a responsibility perspective. And that's, that's environmental that responsibility is environmental on one side, but also equitability. So it's about people, it's about bias. It's about diversity. So the societal
11:14
aspects that come into it. And societal is not just how we talk to each other, how we apply data to it out with write code to it, how do we apply AI to it? What's the impact of a big data set of hyper scalars? If you build up in a small community, what's happened to the groundwater? So there is an interconnection of different aspects that most people are not aware of know that where we cease interconnection happened and the responses
11:44
and also the framework that we have defined. So what I do here is that there's societal motivators, for companies to
11:56
participate, to find answers to, to do it the right way.
12:02
And I would imagine there's some financial component to that, too. There is always a financial component. But I'm not here to discuss about that one. Let's take an example. You probably have heard about the war for talent.
12:16
So where do you get new talents for your business?
12:20
And how do you attract talents, you can attract talent by money? Yes, but that's looking at the current new generation coming in. That's not the only factor. You can attract them by fancy worker and balance. But with a pandemic situation, that's a work environment. So not so of all as it has been two years ago, or three years ago. So what is attracting young motivated people to join your organization. And that's something that is most close to their heart. So it's about societal aspects. It's about collaboration, it's about the future of the planet, it's about environment. So that's where you can come in, when you change your thinking and the way you address responsible computing in your,
13:07
your, your your firing on all cylinders, that that workforce component is a well is a hot topic for for many, to figure out what
13:19
what's the solution, and I think you're absolutely spot on.
13:24
From a consortium perspective.
13:29
I'm just trying to get sort of order of magnitude, what size like let's say we have 100 seats. And we go through the process of what this consortium how it sort of operates, the assets. So some of the consortium currently has two founding members, it's Dell and IBM. Yes. But it's just a coincidence that these are technology companies. So we are in the process of having other please join me because the value of consortium lies not within having a computer manufacturers or consulting organizations only work together. It comes much more from having manufacturers joining health organizations joining government budgets joining.
14:11
Because if you want to have an impact with responsibility, this is about all industries. So it's not just the tech industry that is concerned with technology. digitalization is happening everywhere. So everyone has a technology
14:25
scene. I like that. It's not it's not sort of
14:29
in a silo. This this goes across multiple disciplines, multiple industries, multiple whatever, because it is it is something that
14:42
needs collaboration through conversations and not just that there's a there's an action components that say it's one thing to have that conversation and yeah, you're right. Yeah, you're right. And everybody's saying, Yeah, you're right. But you've got a tangible deliverables to that are
14:59
available.
15:00
or, or will be available or in a vision to be available to industries to, to draw from, and then be able to also, you know, learn, yeah, all of that. So I only mentioned to family members, but we also have academia. So when you use
15:17
these VPCs, British computing society join two organizations also aligning to it. And by aligning, we mean that they are adhering to the manifesto for Responsible values and principles. And each and every individual can also adhere to this principle so that individuals can join a consortium, they can get aware of what's going on. And as part of creating a consortium, IBM is also donating part of what we've been doing in the past. So that's according to manifesto, it's maturity assessment model, to give it a kickstart into the consortium and to build on it together with members.
15:56
Do you have any real timeline? I mean, it's happening now? Yeah, you kicked it off at the IoT solutions World Congress here? What are some sort of milestone events that you might have laid out as a result of that?
16:10
So that we, ultimately up to the consortium members defined timeline. But the workgroups are planned to start next week already and on the sixth dimension of the framework. And then we hope for sure to have the IoT conference here, also as a Kickstarter for other organizations that are willing to join. Just for the sake of understanding, can you repeat what the six dimensions are? Oh, definitely. So it's a hexagon of hexagons. It's built up with responsible computing data center, responsibility, infrastructure, responsibility code, responsible computing, data usage, responsible computing systems, and responsible reporting. In fact, it's excellent, because all of these are interconnected. But they are not mandatory to deploy to us. So organizations can start with any of these. And we have also defined paths based towards one or several of these.
17:07
All right.
17:09
Let me ask you this. One last question.
17:14
Is there a an easy way?...